How Blogs Can Help Increase Brand Exposure and Bring More People to Your Website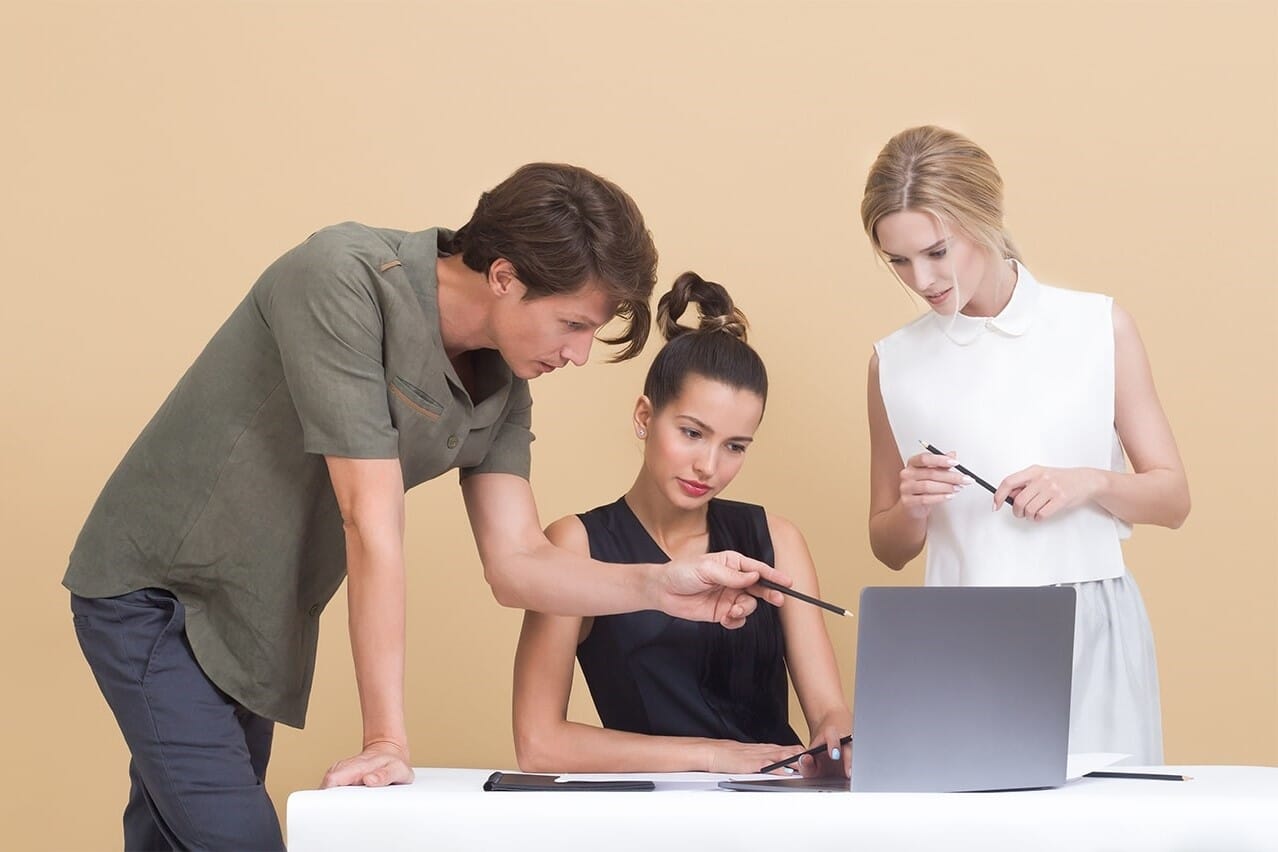 In a world where technology is constantly evolving, it's no surprise that the ways businesses market themselves continuously change, too. One thing's for sure, though, a well-written blog can help increase brand exposure, drive website traffic, and ultimately grow your business. Below, we'll take a look at how blogs do just that. Plus, we'll break down a few tips on how to build a blog for your business if you don't have one yet.
Blogging is a Powerful Digital Marketing Tool
In a fast-paced world, you might wonder if people still take the time to read blogs. The answer is simple – people enjoy reading content that is well-written, informative, and entertaining. A good blog post will offer all of those things, plus give the reader a chance to learn something new.
People also appreciate blogs because they offer a more personal touch than most other marketing materials. When you read a blog, you feel as though you are getting to know the author on a more personal level. This is beneficial for businesses because it helps build trust with potential customers.
The main difference between blogs and other digital marketing channels is that blogs are more evergreen. This means that a blog post will remain relevant and continue to drive traffic long after it is published. Other digital marketing channels, such as social media, have a shorter shelf life. A tweet or Facebook post might be popular for a day or two but can be quickly forgotten. A blog post, on the other hand, can be relevant for months or even years after it is published. This is because people are always searching the internet for information on various topics. If your blog post happens to be about one of those topics, there is a good chance people will find it – even if it was published a while ago.
7 Ways Blogs Help Increase Brand Exposure and Drive Website Traffic
Now that we know a little bit about why blogs are so powerful let's take a look at how they can help increase brand exposure and drive website traffic.
1. Blogs Help You Rank Higher in Search Results
One of the most important ways blogs help increase brand exposure is by helping you rank higher in search results. Whenever someone searches for a key phrase on Google, the search engine displays a list of results. The higher your website ranks on that list, the more likely people are to click through to your site.
There are a few factors that determine where your website will rank in search results. One of those factors is the quality of your content. Google wants to show its users the best possible results, so it favours websites with high-quality content. This is where blogs come in.
Blogs give you an opportunity to produce high-quality content regularly. The more high-quality content you have, the better your chances of ranking higher in search results. Plus, each blog post gives you another chance to rank for a new key phrase.
2. You Can Repurpose Blogs Into Other Content Types
Another great way blogs help increase brand exposure is by allowing you to repurpose your content into other formats that help increase brand awareness. For example, let's say you write a blog post about the top five ways to improve website speed. Once the blog post is published, you can create an infographic or social media video based on that content.
You can also take individual blog posts and turn them into email newsletters or even print them out and use them as handouts at trade shows. The possibilities are endless. And the more content you have, the more opportunities you have to get your name in front of potential customers.
Additionally, repurposing blog content is a great way to get more mileage out of the time and effort you put into creating it. Instead of letting your content sit idle after it's published, you can use it to create various other marketing materials. This helps increase brand exposure and ensures your hard work isn't wasted.
3. Blogs Help You Connect With Your Target Audience
Blogs also allow you to connect with your target audience on a deeper level. When you write a blog post, you can share your thoughts, opinions, and expertise on a particular topic. This allows people to get to know you and your business better. You have the opportunity to establish your credibility as a thought leader. People will start to see you as an expert in your field, which can help increase brand awareness and drive website traffic.
Furthermore, by writing blog posts, you're also building relationships with the people who read them. You're providing valuable information that helps them solve a problem or learn something new. In return, they begin to trust and respect you. These are the kinds of relationships that can lead to increased brand exposure and website traffic over time.
4. Blogs Give You a Chance to Showcase Your Personality
In addition to helping you establish your credibility, blogs also give you a chance to show off your personality. This is important because people like doing business with businesses they know, like, and trust. When you write a blog post, you have the opportunity to share your story and connect with people on a personal level. You can let your readers get to know you, which can help make them more likely to do business with you. Adobe is a great example of a successful brand that embraces this concept, and they have a blog section called Adobe Life, which highlights the company culture as well as personal insights from their employees.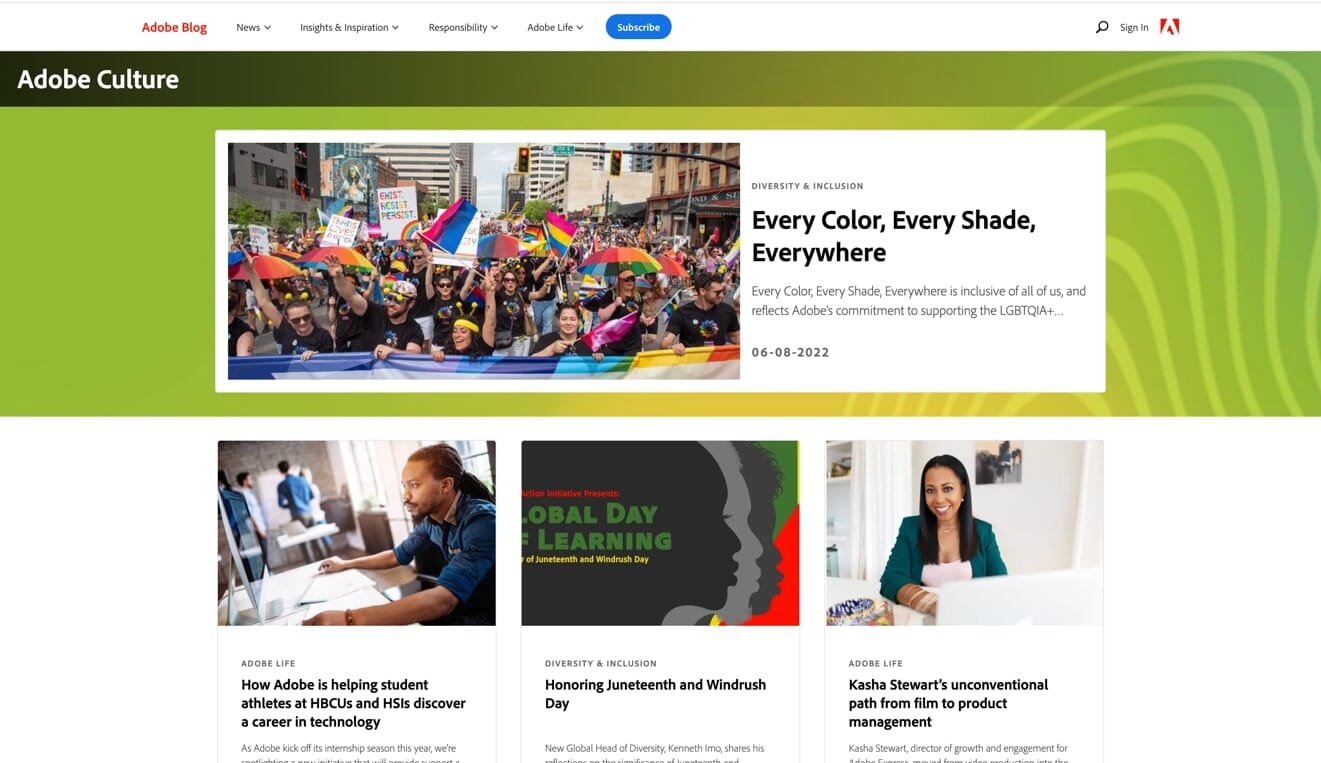 By writing blog posts, you can give potential customers a glimpse into who you are, what you stand for, and what makes your business unique. This kind of exposure can help increase brand awareness and website traffic.
5. Blogs Can Help Drive Traffic to Your Website
Every time you publish a new blog post, you're giving people another reason to visit your site. And the more traffic you can drive to your website, the better. Not only that, but each blog post is an opportunity to rank in search results and get found by new people.
Plus, every blog post is another chance to capture leads. You can include a call to action throughout your posts and encourage people to sign up for your email list or download a freebie. These are the kinds of things that can help you increase brand awareness and website traffic over time.
6. Blogs Can Turn Traffic Into Leads
Blogs can help convert the traffic they generate into leads and sales. You can encourage people to take the next step in their buyer's journey by including calls to action and lead capture forms in your posts. This is how you can turn casual readers into paying customers. And it's a great way to simultaneously increase brand exposure and website traffic.
7. Blogs Allow You to Enjoy Long-Term Results
Unlike other channels like paid advertising, which tends only to provide results while you're actively running a campaign, blogging gives you the chance to enjoy long-term results.
Although it takes time and effort to write quality blog posts, once they're published, they have the potential to generate traffic and leads for months or even years to come. This is the power of evergreen content, and as you continue to publish new blog posts, you'll continuously have more content working for you. Over time, this can help increase brand awareness and website traffic exponentially.
So, What Makes a Great Blog?
If you're planning on taking the time and effort to create a blog, you want to ensure you're optimizing it to its fullest potential. So here are a few things that every great blog has in common:
A Clear Purpose
Every great blog has a clear purpose. It's not just a collection of random thoughts or articles. Each piece of content is carefully crafted to serve a specific purpose. Why are you writing? Who are you writing for? What do you hope your readers take away from your blog?
A Consistent Voice
A great blog has a consistent voice. This means that your blog posts' tone, style, and topics should align with your brand identity. You want people to be able to tell that your blog posts are written by the same business.
An Engaging Writing Style
A great blog is enjoyable to read. The writing style should be engaging and easy to follow. When people read your blog posts, it should feel more conversational than ultra-formal.
High-Quality Visuals
A great blog uses high-quality images, videos, and other media types to help break up the text and add visual interest. People are visual creatures, so including images in your blog posts can help make them more enjoyable to read and more likely to be shared. WordPress hosting provider Kinsta is a great example of a company that uses attention-grabbing visuals throughout its blog posts.
Authenticity
A great blog is authentic. It's written in your own voice and provides a behind-the-scenes look at your business. This is actually one of the elements that can make your blog stand out even if the industry you belong to is "crowded." Readers can see through fake and gimmicky content, so make sure your blog truly reflects who you are and what your business is all about.
Regularly Updated
A great blog is regularly updated with new content. This shows that you're committed to providing quality information for your readers. It doesn't mean you need to publish a new blog post every day, but you should have a consistent publishing schedule that your readers can rely on.
Keywords Placed Naturally
A great blog uses keywords naturally. This helps your content be discovered by search engines and allows you to rank in search results.
A Strong Focus on Providing Value
A great blog always puts the reader first. The content is designed to provide value, whether that's in the form of information, entertainment, or both. You need to make sure that your blog is useful and relevant to your target audience.
If you can ensure that your blog has all of these elements, you'll be well on your way to creating a successful blog that helps increase brand exposure and website traffic. Remember that it takes time and effort to create quality content, so don't give up if you don't see results immediately.
Conclusion
Not only can blogs help increase brand awareness and website traffic, but they can also lead to more customers, sales, and long-term growth. Additionally, a blog can give you a competitive edge in your industry and allow you to build a stronger relationship with your target audience. By taking advantage of this powerful marketing tool, you can give your business the boost it needs to succeed.
You can download our free content marketing e-book to learn more about developing blog content that generates results.