10 Conversion Optimization Tips for Your Website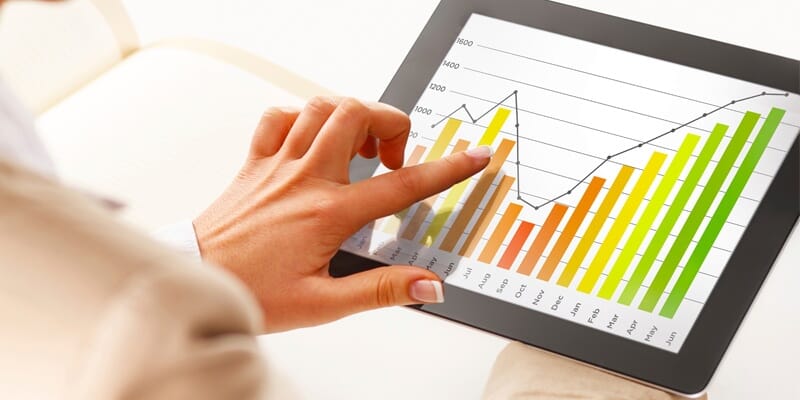 ---
If your website is outdated or needs to be redesigned, your marketing efforts may be going unnoticed. As technology continues to make huge strides, your website needs to keep up with proper Website development. Luckily, if you don't have the time or money for a full redesign effort, there are still many things you can do to improve your users' experience.
Below, you'll learn 10 easy ways to improve the conversion optimization of your website.
---
Increase White Space
If you increase the white space on your site, your website will be more readable and readers will be more focused. Of course, you don't want to have too much white space because you still need to communicate enough information that users will be interested in your company. Think about how you can achieve a balance.
Improve Page Loading Speed
If a user has to wait too long for your website to load, they'll get frustrated, or worse, leave your website altogether. Just over 10% of users who experience a two-second load time delay will stay on a website. If you aren't sure what your page speed is, Google will tell you your speed for free and also provide ideas for how you can improve both your mobile and desktop load speeds.
Maximize Calls to Action
The language you use on your call to action buttons is crucial. Make sure to use verbs that encourage your user to take a specific and direct action. Also, think about the emotional experience of each word you choose. In order to make your user act, you need to incite emotion. That means using bold words, urging users to take action quickly and giving them something specific to do. Saying "click here" does not provide the same sense of urgency as "click now." Finally, evoke specific emotions by strategically choosing colors strategically.
Make Sure Links Stand Out
If a user can't see a link to a specific page or product, they certainly won't click it. Make your links stand out by underlining them or using different colors of text. Users instinctively know they should click on blue or underlined text, so sticking to these conventions can benefit you. Another good tip is to use longer hyperlink titles rather than shorter ones. Longer titles are easier to identify.
Utilize Bullet Points
In an age where so much reading is done online, readers tend to skim content. That's why concision is crucial. Using bullet points is one of the best ways to quickly communicate the benefits and features of a particular product or service. Users can easily skim the list of bullets and find out what they need to know. Make sure to leave sufficient white space around groups of bullets so users can focus on each section.
Use Original Images
If you often rely on stock photos to enhance your website, it's time to stop. Stock photography prevents users from connecting to your brand. In studies, original images have been proven to substantially increase conversions. They also create a feeling of authenticity.
Create Headings that Stand Out
Headings are one of the best ways to improve your website. Not only do they help users easily move through the site and find the content they're looking for, but sites with strong headings are favored by search engines. Make sure your headings include keywords that are important to your message and audience. Strong headings that stand out will improve your search rankings.
Use Consistent Design
From the size of your headings to your font and colors, consistent design makes your website more readable and trusted. If the design elements change from page to page, your website looks sloppy and your users will associate this quality with your company.
Eliminate 404 Errors
There is no better way to drive users away from your site than unchecked 404 errors. You can find these errors through your Google Webmaster account. If you have 404 errors, make sure they are followed up by instructions for how users can get to the place where they wanted to go.
Make Your Website Mobile Friendly
If your website isn't mobile friendly, not only will users immediately navigate away from it out of frustration, but you'll be penalized by Google as well. Google provides a free tool that will tell you whether your website is optimized for mobile use.
Now that you know where to start maximizing your website, you can get to work. To learn more tips for how to make your website do more for your business, download our free Internet ebook by clicking below.
---
Conclusion
Now that you know where to start maximizing your website, you can get to work. To learn more tips for how to make your website do more for your business, download our free Internet ebook by clicking below.
---