Best Practices for Click-to-Call and Paid Search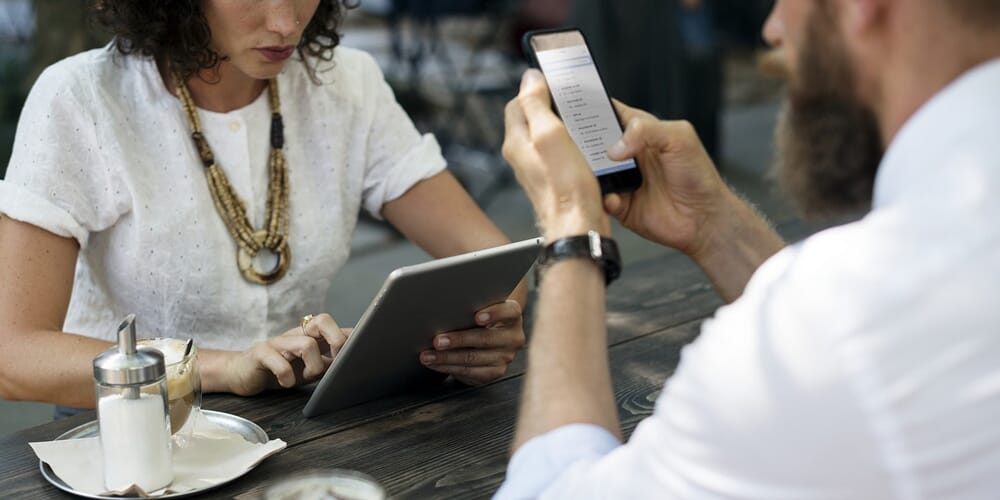 According to Google research, when people use their mobile phones to search for local businesses, the most common action they take is a phone call, which has led advertisers to invest in click-to-call ads. But to maximize ROI from click-to-call ads and ensure that you create leads and conversions, you have to know what you're doing.
Below you'll learn some best practices for click-to-call and paid search so you can start maximizing your potential in these important areas.
Make the Number Clear and Clickable
Though it may seem like basic advice, making sure the click-to-call phone number on your landing page is clear. If you make it easier for people to see the number and click it, they'll make them more likely to call. Pay attention to where the number appears on your landing page and make sure it's located in a spot that the viewer's eye will be drawn to. Place the number in the viewer's sightline and create a button on it to make it more visible. This will easily alert visitors that they can simply call you by clicking.
Make Sure Your Representatives are Ready
When you institute a click-to-call campaign, you do something important: you get many people who search for your business to completely bypass your mobile landing page. This makes this type of campaign a great idea for advertisers who don't have a lot of resources available to optimize their mobile pages.
Because of this, however, it's more important than ever that your company's representatives are ready to take many incoming calls. You'll need to ensure that you have enough staff available to take calls and that those answering the calls are experienced enough to provide callers with a positive experience that will lead to conversions. Make sure to monitor call volume and have enough staff on hand to take calls. Also monitor the calls for quality and provide people answering calls with training for how to improve callers' experiences.
Using Call Analytics
Your ultimate goal with click-to-call marketing is, of course, conversion. But even if you're getting a high call volume, it doesn't mean the calls are converting into sales. Knowing whether each call you take turns into a conversion is essential. Use an analytics partner to determine which keywords work best and create the most conversions. Then focus your resources on these keywords.
Don't Abandon Your Landing Page
If a click-to-call campaign sends callers to a landing page, many people won't follow through and make a phone call. So you can see why many marketers think they should ditch their landing page altogether and focus on call-only campaigns. Unfortunately, it's not that simple: it's important to do your research and establish what your conversion rate is before make drastic changes.
If a prospective customer clicks through to your landing page, they may not call as frequently, but there are many benefits they get from your landing page. If your content is good, they will learn a lot about your business, have a better sense of your products and services, and because of these things, be more likely to convert. It depends on your business whether it's best for you to have more calls and fewer conversions or fewer calls and more conversions.
Use Keywords Strategically
The keywords you decide to use for your campaign are extremely important when you want supreme optimization and ROI. For call-only campaigns, use branded keywords. For campaigns that utilize call extensions, use broader keywords. This is because if someone searches for "local computer repair," they're still doing their research and will want more information before they choose you.
In this case, shuttling them to your landing page is the best plan. They can read about you and then click the visible button to call. On the other hand, someone who has searched specifically for your brand may already have done their research and be ready to make a purchase, so you want them to be able to do so with ease.
With these tips, you should see your click-to-call rates improving in no time. To learn more about how to improve click-to-call and paid search, contact Blueprint Internet Marketing at 1.888.533.4886 or info@blueprintim.com.