The Core Components of Squeeze Pages for Digital Marketing – Part One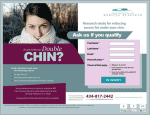 Squeeze pages are one of the most efficient ways to increase your lead generation from the traffic your advertisements drive. In a previous post, we explored what squeeze pages are and why they are an extremely beneficial component to your business' online marketing campaign. In this post, as a digital marketing agency, we will delve into the specific components of a squeeze page itself and how to utilize these components in a way that will drive your visitors to take action.
The most important element of your squeeze page is the headline. The purpose of the headline is to grab the attention of your prospect while building curiosity, enticing them to finish reading the page. In order to do this, you should speak directly to the traffic source—where you know the traffic is coming from. Two strategies which are proven to work are to be specific and to be valuable. Tell them specifically what will happen if they take action (e.g. "Learn How to Shed 12.5 lbs in 6 Days") and promise to help them solve their problem.
There are quite a few different types of headlines. Let's take a look at what they are.
• Offer Specific – Focus on the offer itself instead of details about the product or service. (e.g. "For the Next 7 Days You Can Learn How to ___ for Just $1")
• Direct – Gets to the point and doesn't beat around the bush. (e.g. "Get Your Free Trial Today")
• Attention-Getting – Shocking statement which gets people to take notice. (e.g. "Does Your Website SUCK?")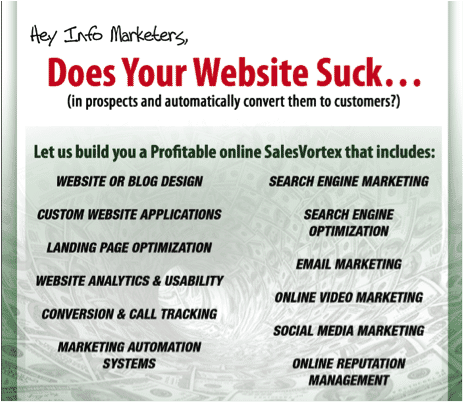 • Benefit Driven – Transform your major benefit into a headline. You must know your target audience well in order to offer them a compelling reason to take action. Test benefit statements to determine which one will best drive prospects to take action. (e.g. "Build Online Polls in Seconds!")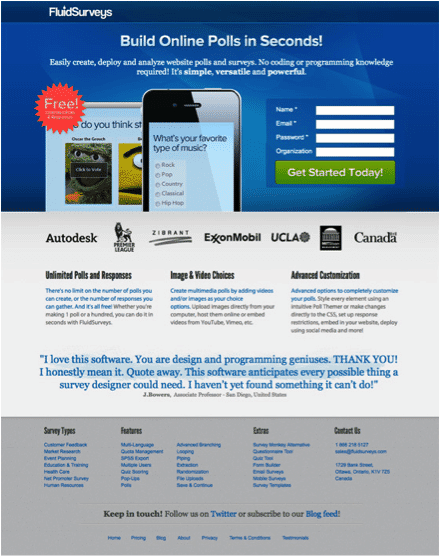 • Question – A question, usually regarding the problem you know your audience is attempting to solve. (e.g. "Do You Hide Your Double Chin?")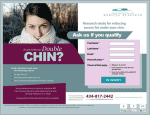 Another component of a squeeze page that you may consider is video. However, videos can increase or decrease response, so we recommend testing both with and without video to determine what's most appropriate for your page.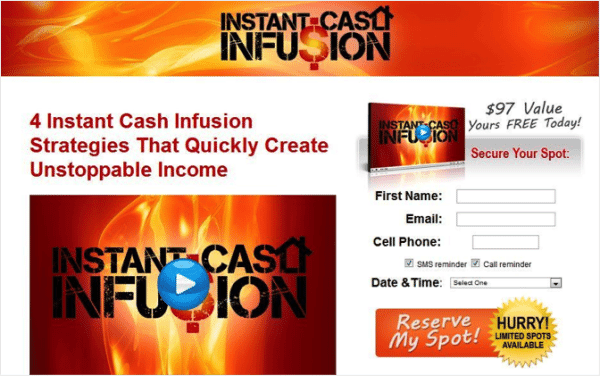 The images you choose to use are also an important consideration. The large image on squeeze pages is called a hero image. Test different images and monitor the response in order to maximize results. Your hero images may be entire background images. Typically, a picture of a person or the product works best. Regardless of the type of image you choose, your hero image should evoke an emotional response. In the case of people images, the person should be looking at the web form in order to direct the visitor's attention there.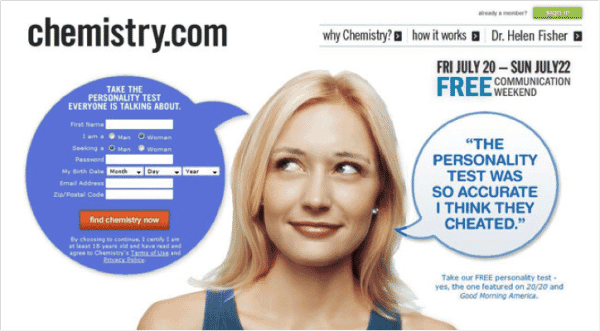 Building an exceptional squeeze page doesn't have to be difficult. In the next post, we will take a look at the other core components of a squeeze page: offers, web forms, and bullet points. Please remember to join us for part two!
Share your thoughts and questions with us by leaving a comment below.