Digital Marketing Squeeze Pages for Maximizing Lead Conversion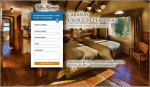 When you build an internet marketing campaign for your business, there are many components to consider. Like the tools in a tool belt, you must know what each component is and how to use it properly. While each component plays its own vital role, all components of a powerful campaign are tightly integrated and dependent on each other. That's why it's vital to understand each component alone as well as together before you begin to advertise and drive traffic to your landing page.
In this post, as a digital marketing agency, we will explore squeeze pages, one of the key components of internet marketing campaigns. We will look at what they are, as well as the benefits of using them.
What Is a Squeeze Page?
A squeeze page is a single page that you drive advertising and targeted traffic to with the sole purpose of getting the visitor to take a specific action. This action could be one of several things, such as filling out a form with contact information, starting a trial, or making a purchase. Here are a few examples of squeeze pages for different businesses.
Example 1: This squeeze page is for a hotel, and simply has the headline, offer, and web form: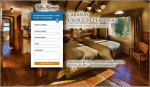 Example 2: This squeeze page is for an online payment network, and contains the headline, offer, web form, and benefit-driven bullet points to provide some extra information: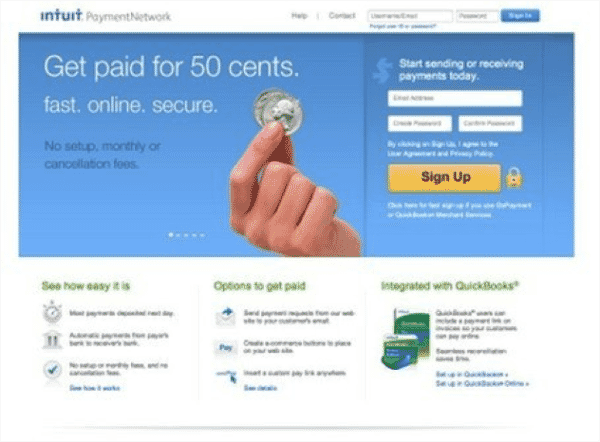 Example 3: This squeeze page is for a wine investment company, and contains the headline, offer, web form, and benefit-driven bullet points. It also includes a bonus offer at the bottom to maximize conversion: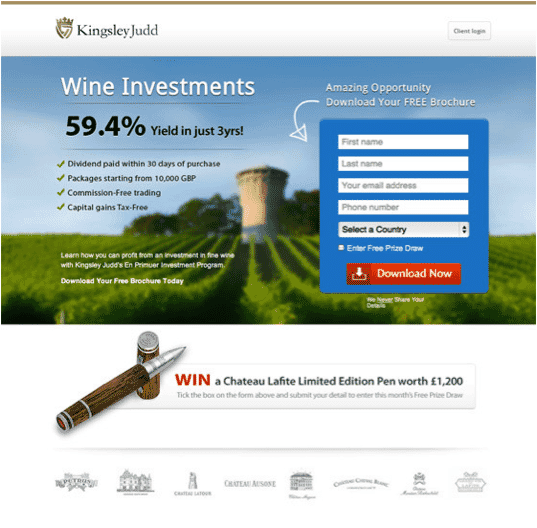 Simplicity
As you can see, while all squeeze pages are unique to their respective businesses, they all share simplicity in that the foundational structure is the same. Squeeze pages are the most efficient way to generate leads. By minimizing noise and distraction, squeeze pages are able to maximize the volume of leads generated. Simplicity is critical—squeeze pages typically have a strong headline, one valuable offer, and minimal website navigation. This makes them much more effective than driving advertisements to your website would be.
Your advertisements and squeeze page are the starting point, and usually the key leverage point, in your online marketing campaign. Over 50% of visitors will generally leave without taking action, and if they don't take the requested action, the rest of the components are useless. This is why it is so important to structure your squeeze pages strategically.
Call to Action
A well-structured squeeze page contains a focused call to action. This maximizes conversion because it is direct and to the point, free of filler content. It forces the user to engage, allowing you to build your lead list quickly. It also provides a tighter ad-messaging match. Your squeeze page should immediately answer the following for your user:
• Is this relevant to my query?
• Do I know why this is the right solution for me?
• Is it obvious what I need to do next?
Here's an example of one of our very own squeeze pages, which answers these questions by staying simple. It contains minimal navigation, an attention-grabbing headline, and a focused call to action: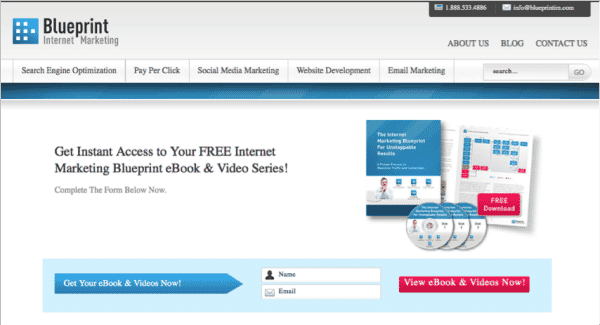 For Google, be sure to include a navigation linking to legal pages, contact information, and other areas of the site for the best compliance and approval.
Squeeze pages are exceedingly more useful and efficient than driving all advertisement traffic directly to your website, which can cause confusion and lost leads. If you want to boost your lead conversion today, we strongly recommend using a squeeze page as the launch pad for your business' internet marketing campaign.
Please share any thoughts or questions by leaving a comment below!