The Importance of Testing Conversion in a PPC Campaign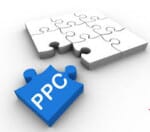 When launching a new PPC campaign, if you have no prior data for your industry, you want to ensure that you are testing the conversion of your keywords as well as you landing pages.
When you begin building your PPC campaign, you may feel that you have the right list of keywords to go after, but these are assumptions. You don't know how your keywords are going to perform unless you actually test them.
As a digital marketing agency, we recently had a client that was focusing on three key groups of keywords, but as we started testing the keywords, we realized that one group of keywords was driving better results than the other two groups.
As a result of these findings, we ended up reducing the budget on the two groups of keywords and increasing the budget on the group of keywords that were performing well.
You also want to look at the performance of your landing page. If you are not getting a strong landing page conversion, you may be significantly limiting the results of your campaign. For example, as soon as we determined that the one group of keywords were outperforming the other two, we started to development more landing pages that were relevant to the highest performing group of keywords. The more specific and relevant you can be to the keyword that is being searched both with your ads and landing page, the better the results.
Take the time to look at both numbers in isolation. Look at the click-through rate (CTR) of your ads, as well as the landing page conversion rate to understand where your problems are and where there's opportunity to improve.