The Main Digital Marketing Channels Your Business Should Be Focusing On In 2022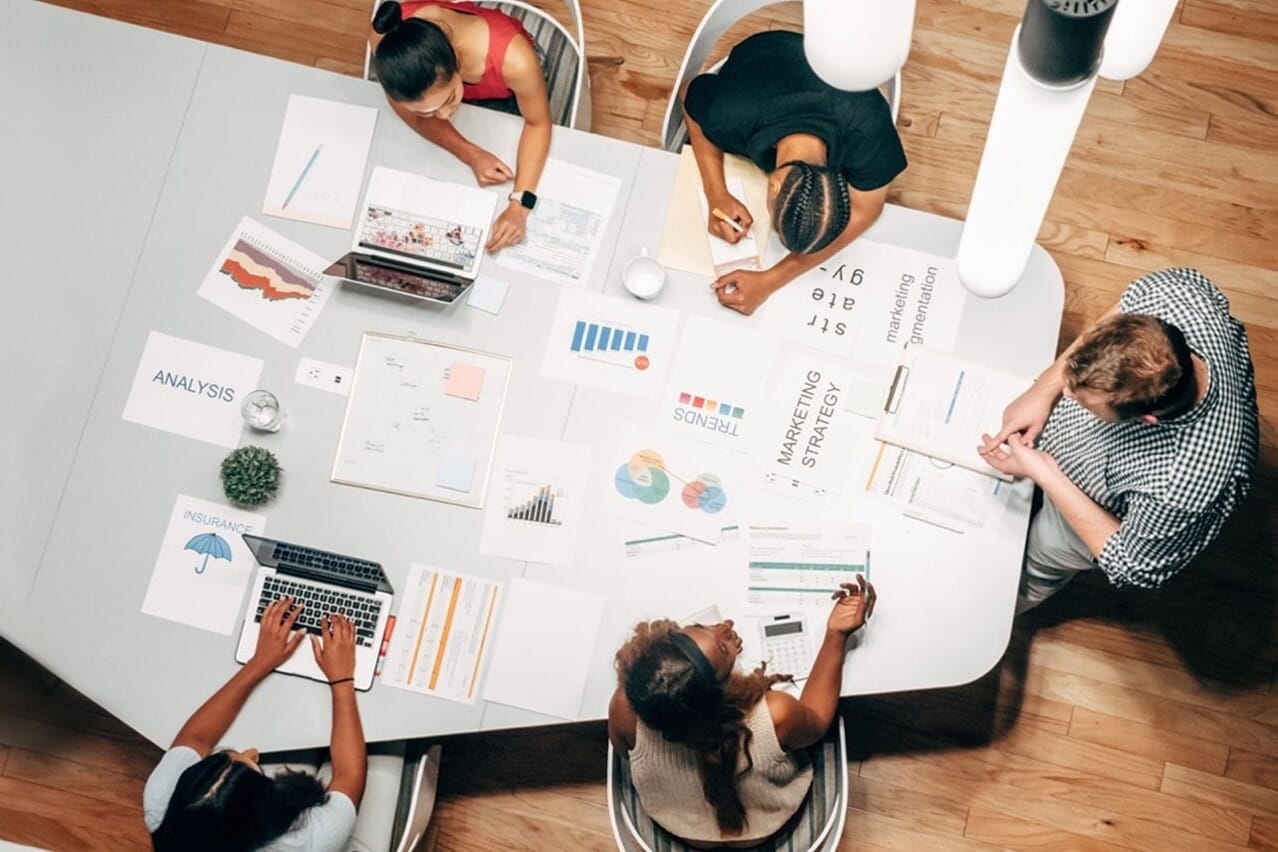 When it comes to establishing a digital marketing strategy, some channels may be better suited for you to focus on than others depending on your business and what it provides. These channels allow you to reach your target audience while presenting information about who you are, what you do or the products you sell. While some channels might show incredible ROI for one company, it doesn't necessarily mean this will be the case for all. Below, we will provide you with what you need to know about the most popular channels to focus your efforts on in 2022. Here's what you should know!
Understanding the Various Digital Marketing Channels
1. Your Website / Mobile
It might be no surprise that your website is the first channel you should focus on optimizing. Regardless of your business or its size, having a well-designed website showcasing who you are and what you do is key. It is ultimately a must-have channel for digital marketing and applies to everyone, which is why it's first on our list. This presents audiences with a way of finding you, learning more and adding a sense of legitimacy and trust to your brand. Websites also provide opportunities for many forms of media, from blog posts and videos to external and internal linking; the possibilities for content creation are endless.
A website also provides loads of information to develop and implement strategies across other platforms as you can track analytics easily. By learning a bit more about your target audience, their age, where they're coming from, etc., you can then decide what other channels might be best for you to focus your efforts.
It's also important to note, when designing your website, that you're ensuring a mobile-friendly version is created, too. It's essential to remember that the majority of individuals viewing your website will be looking via mobile, so ensuring that it's functional and accessible on these devices is vital. Focus on quick loading pages by ensuring you have smaller images, larger buttons and font sizes, and top-to-bottom easy scrolling. There are many tips to ensuring your website is mobile-friendly which you can read more about here.
Websites also bring about organic traffic and lead generation, in which people will naturally find your content through the implementation of SEO or Search Engine Optimization. This brings us to our next area of focus.
2. SEO: The Organic Search Approach
The focus on ensuring an Organic Search for your business will be incredibly beneficial when done right. By performing keyword research and implementing linkable content via blogs or within other sections of your website, you are increasing your chances of improving your digital marketing SEO. The best ways to approach SEO for your website include on and off-page optimization. This means selecting keywords and creating Meta descriptions for your blogs or articles that will perform well while also implementing external links.
It's also beneficial to ensure you're not just focusing on reaching a larger audience worldwide or in your specific country, but honing into your region, too. You can do this by implementing your address and contact information throughout your website and social media platforms. This will allow people within your city to find you more easily and connect with others more efficiently. This way of Organic Search is incredibly beneficial when appropriately implemented. Remember that it's meant to be organic, meaning it's best to seamlessly implement it into your content without it seeming forced. Alternatively, there is another avenue you can take instead of or in conjunction with SEO, which brings us to our next point.
3. PPC: The Paid Search Approach
PPC, or Pay-Per-Click is the paid search method and can provide many advantages for your business if you choose this approach. By focusing on PPC marketing for your business, you are actively building brand awareness and improving conversions and leads. For example, did you know that there is generally a 100% ROI on Google Ads, wherein businesses spend $1.00 and receive an approximate $2.00 return? This has to do with the fact that the first few links that show up after a search are paid ads. Although many of us might not realize they're ads at first and click on them since they're the first that show up, this is a perfect example of how effective PPC ads can be and how a ROI will almost always be guaranteed. When utilizing PPC for your business, it's best to ensure that you're directing individuals to the right place. We recommend linking to a landing page with the most important content about your business, including your contact information, social media links, etc. This will provide users with the information they need to find you elsewhere, which will increase your audience engagement all around and is popularly used by internet marketing services. This brings us to our next channel to focus on, social media.
4. Social Media Platforms
Surely this channel will come as no surprise with the undeniable increase in social media presence and popularity in recent years. If you aren't on at least some of the social media channels, like Facebook, TikTok, Instagram, LinkedIn, Pinterest, or Twitter then you're certainly missing out on many opportunities to connect with your audience. These digital channels are pivotal to the foundation of your digital marketing services. Although it's true that you should ensure you're focusing your efforts on some of these channels, it isn't always necessary to put all your time or effort into creating content for all.
This has to do with the fact that not every channel will be worth your efforts depending on your business, service or products. For example, if you provide a service specific to your local area that's catered to an older demographic, then chances are you won't need to spend time creating content for TikTok. Rather, you might find a better ROI in creating posts for Facebook, for example. With the various platforms to choose from today, there are many ways to make your mark and various means of content creation available.
It is also highly recommended that once you do choose the channels you will be focusing on, to make a note of any social media trends that might be present at the time. By hopping on a trend at the right time, you can significantly increase the exposure of your content and channel.
Regardless of the platform you choose, it's always recommended to ensure you're engaging with your audience to strengthen relationships further. By interacting with your followers, you can also receive important information on the type of content, products or services they're looking for and use this feedback to make any necessary focus shifts. There is an abundance of information at our fingertips when it comes to utilizing social media accounts, so find the channels that fit best in your digital marketing strategy and begin using them to your advantage!
5. Video Marketing
Although the idea of video marketing will often go hand-in-hand with social media content creation, there are also many other ways you can utilize video marketing. Rather than just creating video content with the intention of entertaining, look at videos as a means of educating, too. Whether you'd like to incorporate video content into your website to tell your brand story or create a YouTube channel wherein you provide industry knowledge and tips, the possibilities are endless. One of the many benefits of creating videos as a part of your digital marketing strategy is that they can be broken down into smaller sections and used on social media.
In addition, videos engage with individuals more than pictures because they add another level of authenticity to your brand or business, as they see real people and can connect that much easier. Although creating long-form videos or YouTube channels certainly doesn't apply to every business, it's worth considering if you feel it could benefit your company's digital marketing strategy.
6. Email Marketing for B2B
Email marketing is still one of the avenues that countless digital marketing agencies rely on today for lead generation and high ROI. When we mention high ROI, we mean email marketing has the highest return, with an average of $1.00 spent and an average of $42.00 return for businesses. So, what might be looked at as an outdated practice is still very much as effective as it's always been (if not more). Rather than looking at emails as a waste of time that people won't necessarily read since it's not the fast-paced content we see across social media; instead, think about it through a different lens. Many businesses today choose to approach email marketing in a way that implements the best practices that are used for websites or social. Keeping things brief and engaging with visuals and links are some of the best practices for email marketing today. Many businesses running new campaigns for products, services, or holidays will choose to personalize their emails to reflect this, making them fun and engaging. We also recommend creating captivating, short, and sweet headlines to reel the reader into the email.
Emails are excellent means of driving conversations because they're sent to individuals who are already customers or who have directly shown an interest in your business throughout signing up with their email at one point. They also continue to build a relationship and establish a level of trust with your audience.
7. Affiliate Marketing
Another channel that might work best in your digital marketing strategy is affiliate marketing, in which you connect with other brands, businesses or influencers to promote a product or service. This is another means of driving sales and increasing lead generation. Essentially, affiliate marketing works through working with others through referrals. For example, we've probably all seen some sort of social media influencer promoting a product or endorsing a brand. This is an example of affiliate marketing, in which a company has partnered up to increase brand awareness or sell more products.
If you decide to explore this avenue for your business, it's important to ensure you're choosing the right person or people to endorse your brand. Like with any business partner, it's key to make sure you know enough about them before attaching your name to them. Establish a good relationship and keep in communication once the affiliation has begun to ensure the best possible outcome. This is just one of many internet marketing channels that businesses will choose to focus their efforts on, often in combination with some, if not all, of the previously mentioned ones. Although this option is more costly than the other approaches mentioned, it can be worth it for some businesses to learn more about how affiliate marketing can work into their strategy.
How to Choose the Right Channels For Your Business
You might be asking yourself how to be sure you're choosing the right channels for your business. When it comes down to it, you need to consider aspects like your goals and objectives, budget, audience, competitors, and more. Who is the audience you're trying to reach? Where might they most often spend their time to increase your chances of interacting with them?
If you have a tight budget, there are various methods that you can use within the list provided above that are free or won't cost you very much. It's important to know your budget, but remember that sometimes you have to spend money to make money, so do so in a calculated way.
Another aspect to keep in mind is who your competitors are and what channels they're focusing on most. Are they very active on Instagram or TikTok, for example? Or do they focus more on affiliate marketing where others create content for them, so they don't necessarily have to? It's important to see what others in your field are doing well and what they could be doing better to determine how you would like to approach your own digital marketing strategy. Lastly, it's all about trial and error. Remember that you won't know whether something works well or doesn't until you give it a chance!