The Content Marketing Blueprint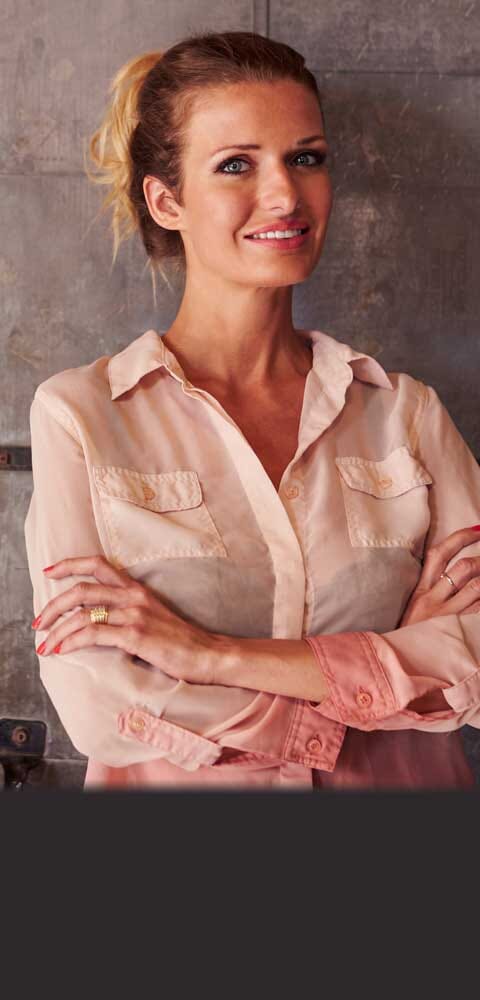 Creating a successful
content marketing
campaign can help your business generate Website traffic, leads, and even position yourself as a thought leader. As a
digital marketing agency
, below we share our complete content marketing blueprint that outlines how to implement an effective content marketing campaign that generates results.
Here's what you will learn:
Content Marketing Basics
Establishing Your Purpose
Defining Your Goals
Outlining Your Target Audience
Developing Your Key Messaging
Establishing Your Sales Process
Determining Your Content
Development Requirements
Developing Your Channel Plan
Creating Your Segmentation Grid
Building Your Editorial Plan
Let's get started!
---
Content Marketing Basics
Content marketing is becoming more important as the number of advertising channels increase, including:
Facebook
Instagram
YouTube
Search Engine Optimization
LinkedIn
Blogs
Slide Sharing Sites
Display Advertising
Print Advertising
Direct Mail
With so many channels, it's vital to have a clear plan in place regarding what you want to communicate and how you are going to optimize your content for search engine optimization (SEO). Buyers go through a very specific decision making process from attention, to information gathering, to purchase. It's vital to communicate the right message, content, and offers at each stage of your buyer'. You also want to ensure that you have clarity on your most important messages to communicate, the order of importance, as well as well as your overall positioning in the market.
Let's take a look at the steps to take to develop your content marketing campaign.
Step 1 – Purpose
The first step in developing your content marketing plan is to establish your purpose. Primary options include:
Lead Generation
Increasing Sales Conversion
eCommerce
For many companies, it might be all three, or it could be one, or just two.
Step 2 – Goals
Next, outline the top three to five goals of your content marketing plan. Make sure that they are:
Specific
Include the exact outcome
Include a volume or percentage improvement
Clear on how achieving each goal will impact your business
Realistic in terms of the timeframe
As an example, for Blueprint, our focus when it comes to digital marketing is lead generation and increasing traffic. When we establish our goals, we establish targets for lead volume, visitor volume, and keyword rankings.
Step Three – Target Audience
Everything starts by understanding who your target audience is, as well as what their emotional drivers are. By understanding what matters to your prospects, you can have a more authentic conversation with them through your marketing communication.
It is for that reason that we typically recommend developing buyer personas that represent the various segments of your target audience.
To get started, outline the demographics of your target primary audience, including:
Age
Gender
Ethnic background
Location
Income
Occupation
Education
Marital status
Next, establish the psychographics for your primary audience, including the following:
Personality
Interests and hobbies
Lifestyle
Values
Next, visualize who the buyer persona of your primary audience is. Give your persona a name and find a picture that represents that individual. Let's use Blueprint as an example. We have two main buyers. The first is business owners. The second is marketers. Their emotional drivers are different. Take the time to understand who the different people that buy from you are. Then, go through the demographics and the psychographics for each one of your buyer personas.
Step 4 – Key Messaging
When it comes to great copy, you want to connect emotionally with your target audience. To achieve this, outline the emotional drivers of your audience, so you know what needs to satisfy.
Desires
Start by outlining the top three to five desires of your target audience.
Fears
Next, list the top three to five fears of your audience.
---
Things That Keep Them Up at Night
Next, list the top three to five things that keep them up at night. your target audience.
Frustrations
Next, list their top three to five frustrations.
---
Benefits
Next, list the top five benefits you provide to your customer. Let's use Blueprint as an example. The primary benefit that we provide to our audience is that we get very good results with our digital marketing campaigns. The second benefit is that focus on well-designed marketing because we believe that campaigns should look as good as they perform.
---
Differentiation
Next, outline your top five areas of differentiation versus your competitors. For example, for Blueprint, our differentiator is that we build completely integrated campaigns.
---
Vision Statement
Next, establish your vision statement. Your vision statement is big picture thinking, which provides clarity on what your business should represent 'some day'. Your vision statement is what you aspire to be in the future as a result of achieving your vision or your mission. For example, for Blueprint, our vision statement is "to be the leading digital marketing company for integrated marketing campaigns that provide the best performance and design". The vision statement provides perspective on what our vision is long-term.
Mission Statement
Next, develop your mission statement, which represents your 'every day'. Your mission is what you are delivering on a daily basis. For example, for Blueprint, our mission is "to enable companies to achieve better performance and design through internet marketing". This means that every day, with everything we do, we focus on performance and design.
---
Value Proposition
Next, establish your value proposition, which consolidates your key messaging down to a single paragraph. Your value proposition includes your target audience, key benefits you provide, and your differentiation. If someone were to ask why they should choose Blueprint Internet Marketing, we can tell them in a very clear and concise way exactly why they should. Let's take a look at Blueprint's value proposition: "Blueprint enables business owners and marketers to achieve better internet marketing results and exceptional design through completely integrated campaigns". Your value proposition provides complete clarity on what you represent in an easy-to-understand format. This drives your marketing and is the foundation of all of your communication on all marketing touchpoints.
Primary Message
Your value proposition is not enough to start developing content for different topics and areas of your business. This is why you want to develop specific messages to communicate. Start by developing your primary message. Your primary message is the number one thing you want to communicate to your audience. For example, for Blueprint, our primary message, once again, is better performance and exceptional design.
---
Secondary Messages
Next, develop the secondary messages you want to communicate. The additional messages will be based on different product lines, areas of our business, and the emotional drivers of your audience. For Blueprint, secondary messages that we communicate, include:
Higher lead volume through internet marketing
Better internet marketing results through integrated campaigns
Higher rankings through SEO
Immediate, efficient traffic through PPC
Better conversion of leads into sales and lifetime revenue through email automation
By outlining your primary and secondary messages and relating them back to the emotional drivers of your audience, you gain clarity on what to communicate through your content marketing campaign. You also want to start thinking about SEO when developing your primary and secondary messages. What are some of the keywords you can go after? For example, our primary keyword focuses on internet marketing and internet marketing company. Our secondary keywords focus on:
SEO Company
PPC Company
Content Marketing Company
Web Design Company
Email Automation Consultant
What's vital is that you not only want to think about your primary and secondary messages, but you want to determine how they are going to align to keywords that you want to rank for. Content is great, but if you can't rank for keywords to generate a lot of search volume and if you don't get enough Website visitors, you can't increase sales digitally.
Step 5 – Sales Process Development
By understanding your sales process, you will gain clarity on the types of content required for each stage of your buyers journey.
Stage 1 – Awareness
The first stage of the buyer's journey is awareness. At this stage, prospects are not aware that they have a need. This is where an awareness marketing campaign comes in where you advertise to your prospects on channels, such as Instagram, Facebook, YouTube, and Google Display.
Stage 2 – Information Gathering
At the information gathering stage, prospects are now aware they have a need and are actively searching for information to better understand what they are looking for.
---
Stage 3 – Comparison
At the comparison stage, prospects are now comparing alternatives.
Stage 4 – Purchase
At the purchase stage, prospects are ready to make a purchase.
---
Stage 5 – Postpurchase
At the post-purchase stage, prospects are still evaluating your product and want to better understand if they will continue to purchase from you in the future.
Stage 6 – Advocate
The advocacy stage is where prospects want to promote you to other prospects because they are fans of your product offering and brand.
---
Stage 7 – Up-selling
The up-selling stage is where prospects purchase additional products from you and move to a higher-touch relationship with your brand. As you can imagine, depending on where your prospects are in the sales process, their content marketing needs are completely different.
Step 6 – Content Development
When developing content, it's vital to take the time to plan out what content to develop. Below we will show you how.
Awareness Content
Before developing content for the awareness stage, answer the following questions:
How is your audience discussing key topics in your industry?
How are they searching for information?
What channels can we reach them on?
By answering these questions, you will uncover where your customers hang out and where can you connect with them.
---
Information Gathering Content
For the information gathering stage, determine the following:
What are my prospects greatest pain points?
What are the key benefits I can offer?
What are my most compelling offers to get them to opt in as a lead?
The purpose of asking these questions is to uncover what your ads and landing pages should communicate to generate leads. Using Blueprint as an example, we typically use free ebooks as our offer to generate leads at this stage.
Below, you will find a complete list of offers you can use at the information gathering stage:
White papers
Ebooks
Tip sheets
Checklists
How-to-videos
Educational webinars
---
Comparison Shopping Content
At the comparison shopping stage, prospects are comparing you to the competition. This is where educational content comes in to differentiate your product. Content that you can use to achieve this includes:
Product webinars
Case studies
FAQs
Data sheets
Demo videos
Purchase Content
At the purchase stage, there are vital content solutions that should be developed to maximize the conversion of prospects into customers, such as:
Free trials
Live demos
Consultations
Estimates
Coupons
---
Post-Purchase Content
Selling a customer is just the start. To maximize adoption and lifetime revenue, it's vital to help your customers succeed with your product. Providing positive reviews and supporting the customer experience with social proof can drive future sales. Onboarding email campaigns that you can develop include:
Welcome email series
User onboarding email series
Of all the email sequences you send to your audience, the welcome email sequence gets one of the highest open rates because your clients are at peak interest. It's a great opportunity to connect with your audience using a sequence of emails. We typically recommend sending four to six emails as part of your welcome series. We recommend more than one email because it takes multiple emails to build a relationship and trust with your prospects. As part of this email sequence, a community email should be sent. This email shows clients that other people just like them are using your product successfully and getting results. This encourages your client to succeed with your product because they are not alone. It also provides additional tips that get them excited about using your product, while giving them some quick wins and confidence.
---
Advocacy Content
The purpose of your advocacy content is to maximize positive reviews. Customer reviews are a key component of a company's marketing campaign. They can elevate your SEO ranking, while providing social proof that prospects look for when evaluating potential vendors or suppliers.
Upselling Content
To maximize the lifetime revenue that a client spends with you, upselling is essential. Asking for an additional sale may feel difficult, but some customers will respond to your upsell offer with another purchase. Email is a great way to consistently generate additional business. Effective upsell communication focuses on helping your customer on the journey they have already started with you.
Step 7 – Channel Plan
Your channel plan allows you to outline the assets you need for each stage of your buyer's journey. Start by outlining the assets and channels your business already has in place. You might find that you have a lot of assets that you could utilize that might be underutilized right now, such as your website, blog, and social media accounts.
Next, determine what needs to change, in terms of your current content marketing strategy, such as if you want to be publishing new content on your blog, building new pages on your website, developing videos for YouTube or publishing better social media content that engages with your fans and prospects.
Step 8 – The Content Segmentation Grid
A content segmentation grid is a simple way to outline all of the content that you need to develop in order to engage with your audience at each stage of the buyer's journey.
Here is an example of how we build out our segmentation grid:
| | | | | | | | | |
| --- | --- | --- | --- | --- | --- | --- | --- | --- |
| | Contact | Lead | Qualified | Finalist | Buyer | Advocate | Satisfied Client | Lifetime Customer |
| Buying Cycle | Awareness & Education | Information Gathering | Comparison Shopping | Short List of Vendors | Purchase/ Contract | Provide Review | Successful Adoption | Upsell & Retain |
| Persona 1 | YouTube | Ebook | Product Webinar | Case Study 1 | Pitch Deck | Email Sequence | Onboarding Email Sequence | Upselling Sequence 1 |
| | Google Ads | White Paper | Case Studies | Case Study 2 | Proposal Deck | Reviews Micro Site | | Upselling Sequence 2 |
| | Faceboook PPC | How to Video | FAQs | Case Study 3 | SOW | | | Retention Sequence 1 |
| | SEO – Blog and Social | Tip Sheets | Data sheets | Comparison Guide | | | | |
| | Checklist | Demo Videos | | | | | | |
| | | Educational Webinar | | | | | | |
As you can see in this example, there are multiple stages we bring a prospect through, including:
Contact
Lead
Qualified
Finalist
Buyer
Advocate
Satisfied Client
Lifetime Customer
---
Contact Stage – Awareness
The contact stage is when they're just at the awareness stage, so we want to let them know about us through channels like YouTube, Google Display, Facebook, Instagram, SEO of web pages and our blog, as well as our social networks.
Lead Stage – Information Gathering
At the lead stage, we want to educate our prospects using different mediums, including white papers, how-to videos, tip sheets, checklists, and even educational webinars.
---
Qualified Stage – Comparison Shopping
At the qualified stage, we help our prospects compare offerings and differentiate our offering using product webinars, case studies, FAQs, datasheets, and demo videos.
Finalist Stage – Short List of Vendors
At the finalists stage, we want to show that we are thought leaders and provide social proof, so our prospects feel confident moving forward with us. To achieve this, we use case studies, comparison guides, and testimonials on local directories, such as Google My Business.
---
Buyer Stage – Purchase
At the buyer stage, we want to close the sale consistently and professionally. To achieve this, we use pitch decks, proposal decks, and a statement of work (SOW).
Advocate Stage – Reviews
At the advocate stage, we want to encourage our prospects to leave a review to help support future sales. To achieve this, we use the microsite approach to first understand the sentiment of the testimonials before driving them to leave a review on a directory.
---
Satisfied Client Stage – Adoption
When a client signs on with us, we send an onboarding email sequence that welcomes them to Blueprint and communicates how they can get the most out of working with us when it comes to a specific service.
Lifetime Customers – Upselling and Retention
As a digital marketing company, we typically build campaigns in stages. Once our clients are achieving results with a certain stage of their internet marketing, they naturally progress with us to develop other areas of their marketing. As a result, the upselling process is seamless.
Step 9 – Editorial Plans
Take the time to plan out your content by channel, so there is structure for your content marketing outreach.
The purpose of the editorial plan is to gain clarity on the specific assets that you need to deliver and the desired outcome.
Here's an example of our editorial plan.
Channel
Name
Structure
Desired Action
YouTube

Internet Marketing Video

SEO Video

Content Marketing Video

PPC Video

Email Automation Video

Recorded Video Slides

Drive Traffic to Website and Generate Leads Via

Ebook

Google Ads

Search Ad Copy

Remarketing Ads

Text

Banner

Drive Traffic to Generate Lead Via Ebook 1

Drive Traffic to Generate Leads Via How To Videos

Facebook PPC

Image Ads

Remarketing Ads

Image and Text

Banner

Drive Trafffic to Generate Lead Via Ebook 1

Drive Traffic to Generate Lead Via How To Videos

SEO – Blog and Social

Corporate Site

Blog

Social Media

New Web Pages

Blog Content Between 1000-1500 Words

Social Media Posts

Rank for Longer List of Keywords, Generate More

Leads and Free Analysis
Once your overall editorial plan is established, develop an editorial calendar and include the following information:
Date
Type of content
Content idea/topic
Title
Objective
Keywords
Views
Comments
Social shares
Sales
Notes
Summary
We have covered quite a bit from content marketing basics to establishing your purpose, goals, target audience, key messaging, sales process, content, channel plan, segmentation grid, and editorial plan.