Top Digital Marketing Management Trends of 2022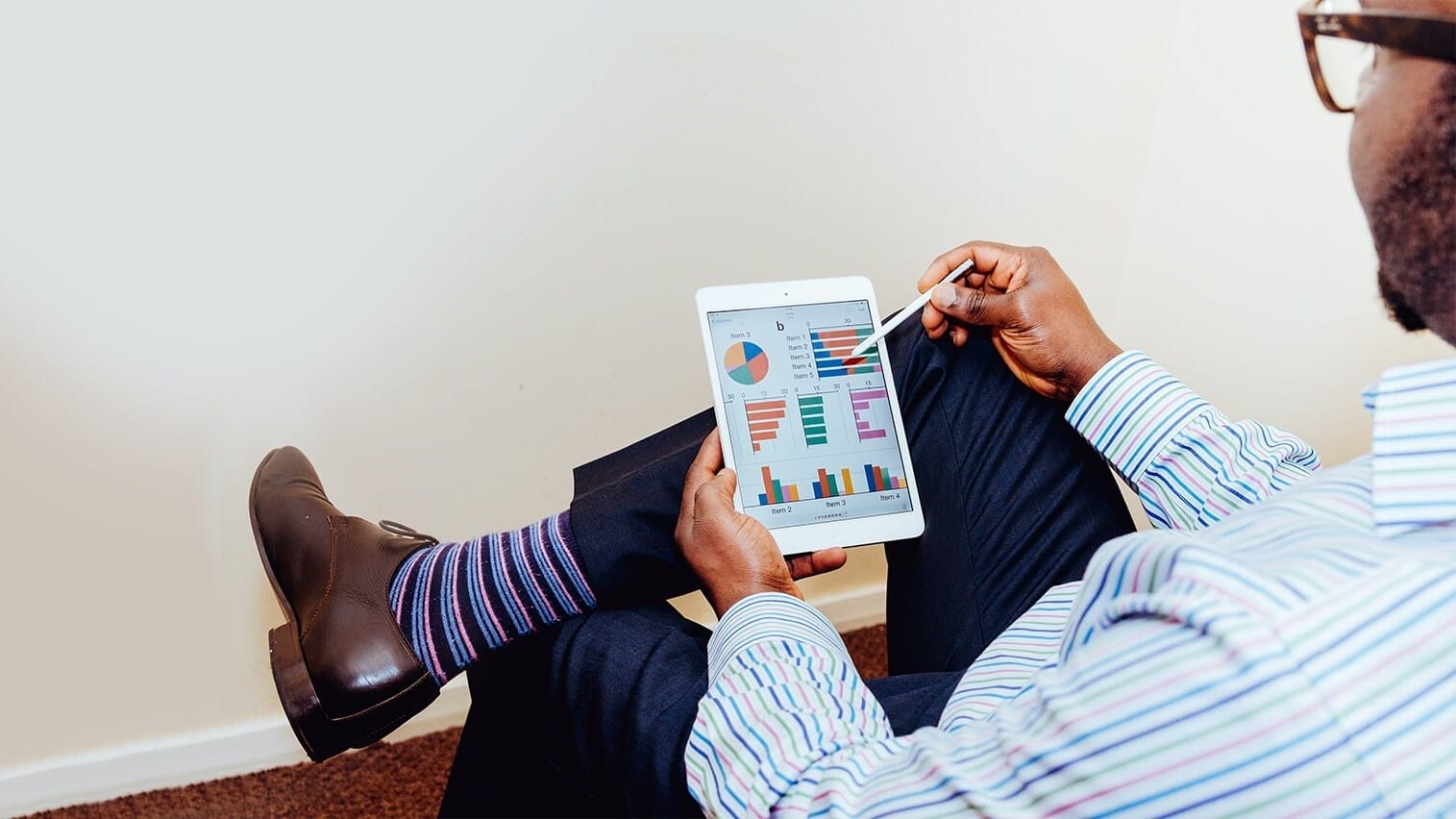 Determining what style and approach to digital marketing management work best for you and your business starts with knowing the fundamentals. What is digital marketing management, and what are the top trends you could be following? Below, we'll provide you with what you need to know about the importance of digital marketing management and all that's involved.
What is Digital Marketing Management, and Why is it Important?
When the pandemic hit, it was apparent that businesses without a digital marketing presence felt the effects. Since this time, we've seen an increase in the need for digital marketing management and strategy, as more people now than ever before are online, whether looking or buying. This is one of the many reasons why being present on a digital front is so necessary to the success of your business, and having the proper digital marketing management is imperative.
We have also seen the rise of social media in recent years and how many influential aspects of these platforms are in many decision-making processes for people worldwide. From what music is trending on TikTok to products that have gone viral and sold out everywhere, its presence is noteworthy.
In today's society, it's certainly not hard to find information on something or someone with a simple search, and oftentimes, the inability to find information may be more alarming. If you're a brand without some sort of online presence, the chances of people not only finding you but also entrusting you with their business is low. We can even take it one step further and suggest that if you're looking for people to join your growing team, and they don't see you present on a digital front, alarm bells might go off, and it may even become more difficult to find employees. There are so many benefits to establishing a digital marketing plan, and if you find that you're not sure how to approach it yourself, then reaching out to a digital marketing agency near you is the first step in the right direction.
The 5 Ds of Digital Marketing
There are five main aspects of digital marketing, and together, they provide information and insight for better business strategies moving forward. Here are the 5 D's of digital marketing and what they mean;
1. Digital Devices
This is how individuals will view your content, whether it's mobile phones, tablets, TVs, laptops, etc.
2. Digital Platforms
This refers to the platform individuals use to view your content, such as a browser or app.
3. Digital Media
This is the specific channels individuals use to communicate and interact with you, such as social media, email, messaging, etc.
4. Digital Data
This is the information that businesses receive about their audience and other businesses.
5. Digital Technology
This is the technology businesses use to establish a connection between websites, mobile apps, email marketing, etc.
Now that we've gone over the basics, you must also be aware of the phases of digital marketing so you can understand the fundamentals when establishing a strategy. Here's what you should know.
The 4 Phases of Digital Marketing and Why They're Important to Your Digital Marketing Management
Step One: Reaching Your Audience
The first step in managing your digital marketing is establishing a strategy. This will allow you to ensure you're targeting the right group of people at the right time so that your content is falling before people who will benefit from it most. There are various subcategories within this step, such as SEO (Search Engine Optimization), PPC Advertising (Pay-Per-Click), blog and content creation, and more.
While some businesses might assume it's better to cast a wide net out into the internet to reach more people, it's actually less beneficial to do so. This will likely give you a very low click-through rate because you're not reaching the right people. Alternatively, you should try to focus on reducing the size of your intended audience because minimizing your reach but finding the right group of people is where you want to be. By using the methods above, you can do just that. Once you've established your audience, the next step is implementation.
Step Two: Interacting With Your Audience
Now that you've figured out who your audience is, the next important step is to ensure you're interacting with them. Otherwise, you could very well risk losing the audience that you've found. During this phase, there are various marketing approaches to ensure you're establishing and maintaining relationships with your audience. For example, having email signup, live chat support, contact information that's easy to find, and links to your social media pages are all great ways to do this. Simply put, you're making sure that necessary means of communication are made easy for your customers to find. By putting in the work to make everything accessible, you're making sure your customers don't have to do the work to find important information.
Step Three: Converting Your Audience
It's safe to say that the time will vary from business to business between the time you find your audience to the time of converting their presence into sales. This depends on various factors like what your company is and the products it is you're selling. For instance, if you're selling something that is rather expensive, chances are it will take longer to convert a customer than if your product is, say, $20.00. This is why it's imperative to better understand how your audience might approach your products or services to determine how long it will take, on average, for conversations to happen. This will allow you to approach your marketing tactics with a clear picture to use tactics that will work best for your specific audiences. For example, in this stage, you should focus on advertising with exclusive offers, creating landing pages with special conversion copy and including calls-to-action. This stage is where you take the information you've gathered in previous stages and implement changes or tactics to push leads to conversions.
Step Four: Engaging With Your Audience
The final stage is used to bring about growth for your business. Although the conversion stage will be one that might make you feel like all of your hard work has paid off, this isn't where you should stop. In fact, what will set you apart will be what you do in step four. Engaging with your audience means continuing to strengthen the relationships you've been putting all of this time and effort into establishing. Different marketing tactics can be used to strengthen these relationships, such as email automation which includes special messages or promotions, or social media posts. It's also important to ensure that there is a seamless transition to great customer service after the time of sale.
For many, providing great customer service after a sale shows people that their business is appreciated, and they can trust you to answer any questions they may have down the road. Customer relationship management is incredibly important because it will likely bring forth the different measurement tools like reviews or referrals. Ensuring there's some sort of follow-up and an open line of communication can allow you to easily collect information about the rate of repeat customers, overall engagement or reviews or referrals.
When it comes to making a marketing strategy, it's important to ensure you're doing all that you can within these steps. During this time, you can ask yourself questions regarding whether or not you're reaching the right audience, converting and seeing repeat customers from said conversions. If you find that you're putting a lot of work into reaching an audience and the interactions are there, but the conversions are not, then it might be time to reassess how you're approaching things. It might be necessary to re-evaluate where you're focusing your efforts. If you're unsure where to go from here or feel the process is one you would like a digital marketing agency to help you with, it's a great idea to reach out!
With all that said, here are some trends we have already begun to see in managing digital marketing in 2022.
Digital Marketing Trends in 2022 and the Future of Marketing
We've all seen how the face of marketing has changed within the last two years, but what does it look like in 2022? It's safe to say that including social media within your digital marketing strategy is key. With the rise in popularity of so many different channels, specifically TikTok and Instagram, there are now more platforms than ever before to create content for. We have already seen how well-received Live and short-form videos are on these channels, as well as Facebook Meta. Live videos have become very popular, and studies show that people will actually spend, on average, 3 times longer watching a Live video than watching a pre-recorded one. This has to do with the fact that viewers feel more connected or like they're a part of something bigger when Live videos come into play. The engagement is much higher for this reason.
On top of the actual video content that you can produce for your pages, like Instagram Reels, IGTV, TikTok Videos, etc., Stories have also become increasingly popular. Many businesses have already begun taking advantage of this feature, specifically Instagram Stories because there is such an interactive aspect to them. You would ultimately be remiss not to include social media Stories within your digital marketing approach because of the endless opportunities to engage with your audience. For example, through Instagram Stories, you are not only able to post them to your profile so that they stay longer than 24 hours, but you can also create surveys or polls that people can directly provide feedback on. This will give you a massive advantage and insight into your followers or customers' thinking. Plus, it's free to do!
Another trend of this year and, we're sure, the future of marketing is AI-based technology on websites. Having instant messaging that allows customers to communicate with your business in real-time is incredibly beneficial. Having a chatbot on your website is not only an upside for your customers, but can take some of the grunt work off your plate as a business, too. Although it's still important to remain connected with your audiences by incorporating a feature like this, you can have more time for creating content or working on your digital marketing strategy.
Conclusion
While there are many aspects to remember when establishing a digital marketing management approach, what works best will differ from business to business. This is why it's important to establish realistic goals as a company so you can measure them accurately moving forward.
Are you looking to learn more about social media marketing? Download our free e-book!