How Does a Drip Campaign Work?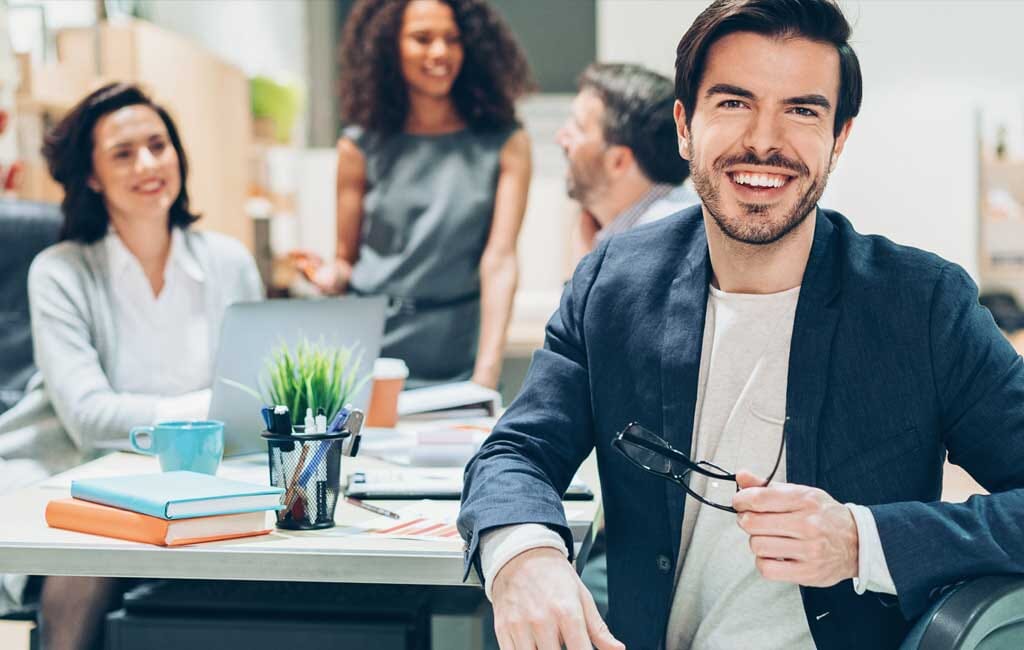 If you've never used a drip marketing campaign, now's the time to start. Drip marketing automation campaigns are among the best ways to drive new prospects to take action and to maximize the lifetime revenue of existing clients. The best part is that drip marketing campaigns consist of a set of automated emails, so once you've created your campaign, it manages itself. Below you'll learn how to set up and run a drip campaign that will help you grow your business.
Drip Campaigns Defined
Drip campaigns are a series of automated emails that help companies stay in touch with audiences that may be interested in their products and services. When used strategically, they allow you to connect with recipients at the time when they're most likely to make a purchase.
For example, let's say someone subscribes to your email newsletter. If you send an email in the next few days that links them to valuable content, you'll get them to engage with your website once again. Or, if someone has been considering a product on your website for some time, your drip campaign could offer them reasons (such as discounts) to encourage them to purchase the product.
---
When to Use a Drip Campaign
As a
digital marketing agency
, we always say that Automated drip email campaigns can be useful for a wide variety of scenarios. Let's take a look at some uses.
Lead Nurturing Campaigns
Drip campaigns can be great for lead nurturing, or encouraging potentially interested prospects to buy a product. By providing users with useful information that is of value to them, you develop reciprocity and a relationship with your prospects. Lead nurturing cultivates and informs prospects along the path to the buying decision. Lead nurturing campaigns can consist of plain text emails and landing pages or even a sequence of videos.
Welcome Campaigns
Drip marketing can also work well for welcoming new users after they have opted in to your blog or newsletter. You can thank them for joining, explain what they can expect in the future, and provide value to them. This allows you to start building a relationship that can lead to future sales.
---
Sales Conversion Campaigns
After leads have been nurtured and are more sales ready, email automation can create a sense of urgency by driving prospects to your sales pitch, while producing consistent, predictable results. Sales conversion campaigns can be a sequence of drip emails that drive prospects to a sales letter, webinar, or sales person.
---
Ecommerce Campaigns
Customers abandon 60-80% of shopping carts without completing their purchase. They view almost 80% of emailed receipts. These statistics point to the value of email for improving both initial sales and lifetime revenue per customer. Drip marketing can be used for abandoned shopping carts by dripping out emails reminding prospects that the item in their cart is still available. Always include a link they can click on to purchase your product. In your email receipts, you can communicate additional offers and recommend products that the person may be interested in based on purchases they've made. You can even send coupons that offer discounts on products that are related to or can be used in conjunction with their original purchase.
---
Onboarding Campaigns
When you sell a product, you can use a drip campaign for onboarding purposes. Selling a customer is just the start. To maximize adoption and lifetime revenue, it's vital to help your customers succeed with your product. Providing positive reviews and supporting the customer experience with social proof can drive future sales. Drip campaigns can be used for this purpose.
Reviews Campaigns
Customer reviews are a valuable part of your marketing assets. They can elevate your SEO ranking and provide the social proof that prospects look for when evaluating potential vendors or suppliers. Drip campaigns can be used to get reviews after you make a sale.
---
Upselling Campaigns
To maximize the lifetime revenue that a client spends with you, upselling is essential. You can achieve this through drip marketing by making offers that are relevant to purchases your prospects made in the past or build on what they have purchased.
Retention Campaigns
Once your client is purchasing from you, make it easy for them to renew. Drip marketing can be used to send automated emails at specific intervals leading up to your clients renewal date. This allows you to maximize both retention and revenue.
---
Reengagement Campaigns
All companies lose customers. With the right efforts, you win back many of those you have lost – at a lower cost than replacing them with new clients. A reengagement email campaign can be used to win customers back that you have lost.
Setting Up Your Drip Campaign
Identify Customer Segments
Your first step is to identify your different customer segments. Most drip campaigns break subscribers into specific segments based on an action they have taken. For example, if a user subscribes to your newsletter, downloads content, or makes a purchase, you can send them different drip campaigns in response.
---
Outline Emotional Drivers
Your next step is to outline the emotional drivers of each customer segment. This is vital because you want to understand what they value, so you can develop engaging content that appeals to what's important to them. Emotional drivers include:
Desires
Fears
Buying obstacles
Benefits of your product
Differentiation of your product and company
Based on this information, develop your value proposition for each segment, so you can clearly communicate to them.
---
Map Out Your Drip Campaign
Before building your drip campaigns, map them out and outline what content will be communicated in each email and landing page. This will allow you to gain clarity on how your emails will work as an integrated campaign.
Develop Your Content
When developing your drip campaigns, always start with content before design. Your message should be clear and drive your campaign. Content can include your emails, landing pages, offers, and even video scripts – depending on your campaign.
---
Design Your Assets
To ensure that your campaign looks professional and seamless, design your landing pages and offers, such as coupons and ebooks. Typically, we don't recommend designing emails. Your emails should look like personal emails, which should look like plain text. The reason we recommend this is so your emails look like they were sent by a person to establish a personal relationship with your prospects and clients.
---
Automate Your Drip Campaign
The final step is to code your landing pages, shoot your videos (if necessary), and set up your email marketing campaign in an email marketing system, such as Pardot.
Measuring Outcomes
Each drip campaign has its own unique metrics to understand how the campaign is performing.
Lead Nurturing Metrics
For lead nurturing campaigns, review the open rate, click through rate (CTR), and download conversion rate – if you have downloadable content in your drip sequence. Your open rate indicates how the subject line of your emails are performing. Your CTR indicates how the copy in your emails is performing. If your downloadable content is on a landing page, your download conversion rate shows how your landing page is performing.
---
Welcome Metrics
For welcome campaigns, analyze the open rate, CTR, and download conversion rate.
---
Sales Conversion Metrics
For sales conversion campaigns, not only do you want to analyze the open rate and CTR, but you also want to analyze the average time spent viewing your sales letter or watching your video sales letter or webinar. By analyzing the drop off point on a video sales letter or webinar, you can understand if your prospects are getting to your call to action and offer, which is vital.
---
Ecommerce Metrics
For ecommerce campaigns, track the open rate, CTR, conversion of clicks to sales, and average order value.
Onboarding Metrics
For onboarding campaigns, track the open rate, CTR, download conversion rate, as well as video viewing time – if you are using video.
---
Reviews Metrics
For reviews, track the open rate, CTR, conversion to leaving a review, and sentiment of reviews.
Upselling Metrics
For upselling, track the open rate, CTR, conversion to upsell, and average order value.
---
Retention Metrics
For retention campaigns, track the open rate, CTR, and renewal rate.
Reengagement Metrics
For reengagement campaigns, track the open rate, CTR, call volume, sales conversion rate, and average order value.
---
Optimize for Peak Performance
Remember that even though your drip campaign is up and running, it will likely need some supervision and adjustments. Make sure to adjust your segments, subject lines, emails, landing pages, web forms, offers, and more to constantly improve the performance of your drip campaigns.