What are the Benefits of Email Automation?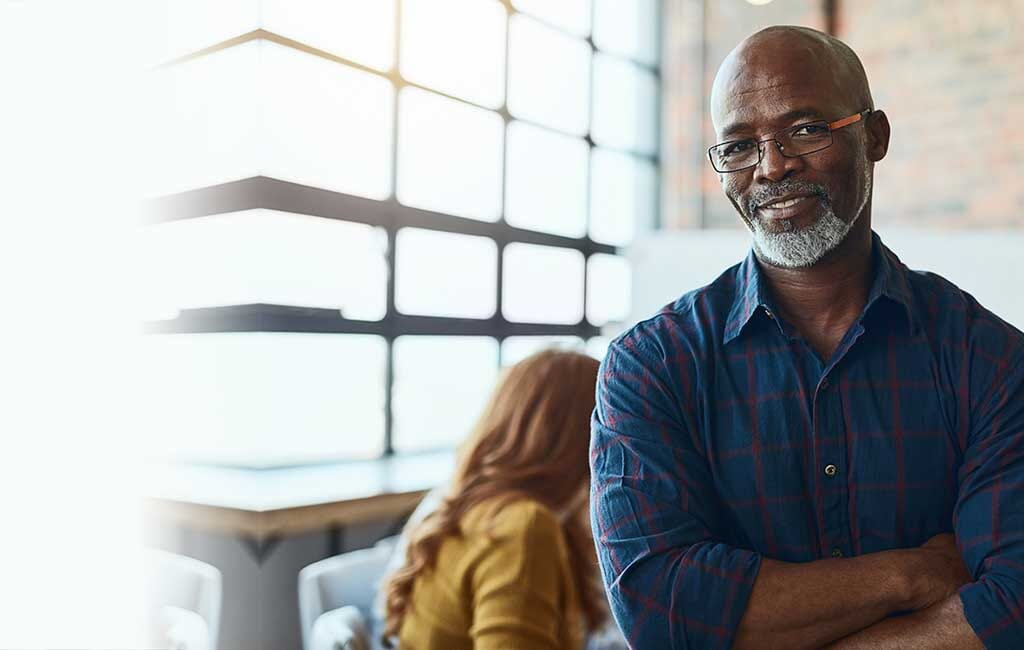 When you generate leads, your prospects are at different stages of the buying cycle. Some may be ready to purchase, while others are gathering information or comparison shopping – and not yet interested in speaking to a salesperson. Email automation lets you cultivate the relationship and build desire in preparation for your sales pitch. Once you've made the sale, email marketing automation can be used to onboard clients, upsell, retain, and even re-engage lost clients. You maximize revenue with increased value per customer. As a
digital marketing agency
, we have built multiple campaigns for clients and have seen what works across multiple industries.
Let's take a look at the different types of email marketing campaigns to discover the benefits of email automation.
Lead Nurturing Campaigns
Lead nurturing marketing campaigns develop a relationship with prospects, as well as desire for what you have to offer, while making your leads sales ready to speak to a sales person.
Lead nurturing campaigns include:
Cold lead nurturing email series
Cold lead nurturing video series
Sequenced email series
Lead magnet follow-up email series
New blog subscriber email series
Event follow-up sequence email series
Drip email series
Sales Conversion Campaigns
Once leads are sales ready, email marketing automation can create a sense of urgency as it drives prospects to your sales pitch, producing consistent, predictable results.
Sales conversion campaigns include:
Sense of urgency email series
Promotion drip email series
Sales letter email series
Webinar email series
Event closing deals email series
Product launch email series
Sales enablement email series
---
Ecommerce Campaigns
Customers abandon 60-80% of shopping carts without completing their purchase and they view approximately 80% of emailed receipts. These statistics point to the value of email for improving both initial sales and lifetime revenue per customer.
Ecommerce campaigns include:
Abandoned cart email series
Ecommerce email receipts series
Onboarding Campaigns
Selling a customer is just the start. To maximize adoption and lifetime revenue, it's vital to help your customers succeed with your product. Providing positive reviews and supporting the customer experience with social proof can drive future sales.
Onboarding campaigns include:
Welcome email series
Reviews email series
User onboarding email series
---
Customer Experience Campaigns
You work hard to win new customers. That's why it's so important to treat your customers well, learn from them and recognize any signs of dissatisfaction.
Customer experience campaigns include:
Milestone bonding email series (birthdays, anniversaries, etc.)
Customer satisfaction survey email series
Upselling Campaigns
To maximize the lifetime revenue that a client spends with you, upselling is essential. You can achieve this by developing repeat customer email campaigns.
---
Retention Campaigns
Once clients are purchasing from you, make it easy for them to renew. Retention campaigns use a sequence of emails that are automatically sent to targeted customers to maximize both retention and revenue.
Re-engagement Campaigns
All companies lose customers. However, you can win back many of them – at lower cost than replacing them with new clients. A re-engagement email campaign can get you there.
How to Use Email Automation Campaigns Successfully
Now that you know what the different types of email automation campaigns are and how they communicate to leads and customers, it's time to dive into each type of campaign and learn what it can do for your business.
1 – Lead Nurturing Campaigns
Many new leads are simply not ready to speak to a salesperson. This is where cold lead nurturing plays an important role. Prospects buy when they want what you're selling and believe that it provides good value and feel comfortable in their relationship with you.
---
Answering your prospect's questions
At every step in the buyer's journey, prospects are asking questions. They need good answers in order to feel comfortable as they move from information gathering to comparison shopping to purchase. Cold lead nurturing campaigns get results by listening to their needs and providing information that answers their questions at each step along the way.
Personalized communication
Because your relationship with prospects is key to the buying process, marketing communication should feel like it's one-to-one and personal. Content should answer their questions directly, with responses matching your prospects' needs and emotional drivers. Effective content helps to solve their problems and lays the foundation for closing the sale and developing a long-term relationship.
---
Provide value
Since the majority of new leads are not sales ready, nurturing typically does not focus on immediate sales. Instead, it concentrates on providing value to your prospects, so they feel more comfortable doing business with you. This is your opportunity to educate and establish top-of- mind awareness of your brand, so that when prospects are ready to make a purchase decision, they choose you.
Cold lead nurturing support and implementation
At Blueprint, we work with you to understand the emotional drivers of your audience and the questions they are asking at different steps in their journey. Then, we map out your email campaign and illustrate what message to communicate in each email and landing page. Next, we write, design, code, and set up your campaign in your email marketing platform, such as Pardot or Hubspot.
---
The power of video
When a new lead is generated, it's the right time to start developing your relationship with them. Videos are great relationship builders on your thank you pages, immediately after the initial opt-in, in nurture content, or even in multi-video sequences.
Connect with your audience
Since the relationship is such an important part of the buying process, consider using video to connect with prospects and answer their questions. This can be achieved by outlining the emotional drivers of your target audience, then mapping out an email campaign to answer your prospect's questions as they proceed through the buyer's journey.
---
Video development process
Both video scripts and emails should be written together, so you can see how your entire campaign flows from one step to the next. Then, videos should be recorded and edited, including design and animation, if necessary. Next, landing pages should be designed to house the videos. Lastly, your complete email campaign should be set up in your preferred email platform. At Blueprint, we offer
Pardot Consulting
and are both Pardot and Hubspot certified.
---
Sequenced Email Series
Often, the first thing that comes to mind when thinking about email marketing is to build a drip/nurture campaign to nurture leads. This is a great start, but there's so much more that email can do to help drive your marketing and business forward. There are seven stages of sequenced email marketing. Let's take a look at the seven stages and the email sequences you can use to get the best possible results.
Lead nurturing email series
When you generate a new lead, you want to bond with the new lead and create value for them. Various email sequences can be used to achieve this. For example, a lead generation campaign can include a standard drip email sequence or a multivideo bonding sequence. For leads generated at an event, you may want to use an event followup sequence. The key at this stage is to develop a relationship with your audience, while providing value to them, so they are better prepared to buy from you.
Sales conversion email series
Once leads are sales ready, you can either drive them to a sales campaign through email or have a salesperson call. Many businesses use both email and salespeople to maximize results. Different types of email campaigns can be used: these range from driving prospects to a sales letter, to a webinar campaign.
---
Onboarding email series
While making the first sale is a great step, to maximize lifetime revenue per client, you also want to maximize retention and upsell clients in the future. That's why onboarding is so important. To ensure that clients get the most out of your goods/services, set them up for success. Show them how to use your product to get the best possible results. When they are successful using your product, they are more likely to buy again in future.
Customer experience email series
You work hard to win new business. When you make your customers feel special, they are more likely to be loyal. An easy way to achieve this is through milestone bonding campaigns, where you connect with your audience on special occasions such as birthdays or anniversaries. Another valuable campaign is the customer experience survey email series. This approach lets you discover how clients feel about your business and your product, allowing you to make well informed adjustments to satisfy client needs and continue to win their business.
---
Upselling email series
If you know what product a prospect may be interested in following their initial purchase, you can use email to automatically send relevant offers to your clients. This helps you to maximize lifetime revenue per client while increasing selling consistency, creating a more predictable business.
Retention email series
Once your client is purchasing from you, make it easy for them to renew. You can develop retention campaigns using a sequence of emails that are automatically sent to customers to maximize both retention and revenue.
---
Re-engagement email series
When you lose a customer, or if a customer has gone cold and hasn't purchased, email campaigns can help to reengage them. For example, a limited-time promotion can entice a lost customer to return. If you have updated or improved your product, email can educate the customer on how your new offering can now satisfy their needs.
---
Lead Magnet Follow-up Series
A lead magnet follow-up series provides immediate gratification and value to your leads. Here's how:
Driving to the next step in your funnel
Once you have generated a lead using a free giveaway, such as an eBook, it's important to follow-up and drive your lead to the next step in your funnel. For some businesses, the objective may be to drive them in-store. For others, it may be to make an initial purchase or simply nurture the lead.
Foundation sequence
The foundation follow-up sequence allows the prospect to download your lead magnet through a thank you page or an auto-reply email. The advantage of using an auto-reply email for the download is that you can ensure that your prospect has provided a valid email address.
---
Survey sequence
Once you have generated the lead, the thank you page can be used as a survey to learn more about your prospect and place them in the right followup sequence.
Drip sequence
If your lead is completely cold, a drip sequence provides a powerful way to educate prospects, while building a relationship with them – creating an increasingly sales ready prospect.
---
Sales letter sequence
For selling prospects a low-price product, you can present the offer on your thank you page, then use email to follow-up with the offer.
Video series sequence
When your prospect has opted in to learn something, video can be integrated into your follow-up sequence. This provides an immediate start to the bonding process. You can use a single video or introduce prospects to a multi-video sequence to be accessed by email.
---
Pressure stacking sequence
If your prospect has opted in for a coupon or sales offer, you can layer additional offers by email to create a sense of urgency and entice your prospect to buy in the short term.
---
New Blog Subscriber Email Series
A new blog subscriber email series welcomes, educates, and effectively promotes your business.
Show your subscribers some love
Building your blog following is so important to your business. Email provides a powerful way to show your tribe some love. When prospects subscribe, thank them and show your appreciation.
Educate subscribers
Once prospects are subscribing to your blog, educate them on what to expect from you, your business, and your blog, so they know what to look out for. This is your chance to prepare your prospects with positive, accurate expectations that will improve open and click-through rates on emails to come.
---
Reminder sequence
Who isn't familiar with signing up for something, then completely forgetting about it as time goes by? It's a fact of blog life – and it's where reminder emails enter the picture. Take the time to remind your subscribers about why they opted into your blog. You can highlight "best of" content, or preview upcoming features and new announcements to look out for in future.
Promote
In addition to providing value to your clients and educating them, use email to communicate new offers, promotions, and events.
---
Event Sequence Email Series
An event sequence email series educates and sells new event leads by attracting and engaging qualified visitors to your event with automated email campaigns. Start before the event by reaching out and inviting qualified leads to attend. To maximize results, continue with reminders and follow-ups after the event.
Invitation sequence
Events can attract two types of traffic: walk-by visitors and invited visitors. Email can play a vital role in driving qualified visitors to your event or booth. A sequence of invitation emails can help you attract more qualified prospects to visit and talk with your consultants.
Reminder sequence
Once prospects sign up to attend your event or booth, send a sequence of reminder emails to increase the number of people who remember your event and show up. Well-timed reminder emails can make the difference between average attendance and exceptional results!
---
Event follow-up sequence
Businesses often invest considerable time and effort to attract event visitors. For maximum benefit from your event, create and implement a standardized follow-up campaign as well.
---
Drip Email Series
A
drip email series
helps your business Increase sales volume and lifetime revenue per customer. There are many reasons to build drip campaigns. Drip email campaigns can be used for products with a long sales cycle, as well as upselling, cross-selling, onboarding, retention and other customer loyalty programs. Here are some tips:
Use multiple channels for best results
Email marketing campaigns don't have to function on their own. We recommend combining your drip email campaigns along with additional mediums, such as text messaging, direct mail, and phone calls for the best results.
Understand the emotional drivers
The best way to get started with developing a drip email campaign is by understanding your audience's emotional drivers. You want to know about their desires, fears and frustrations, so you can understand what's important to them. Then, develop valuable content that answers their questions, so they're better prepared to speak to someone and buy.