What is Drip Marketing?

A Guide to Email Drip Campaigns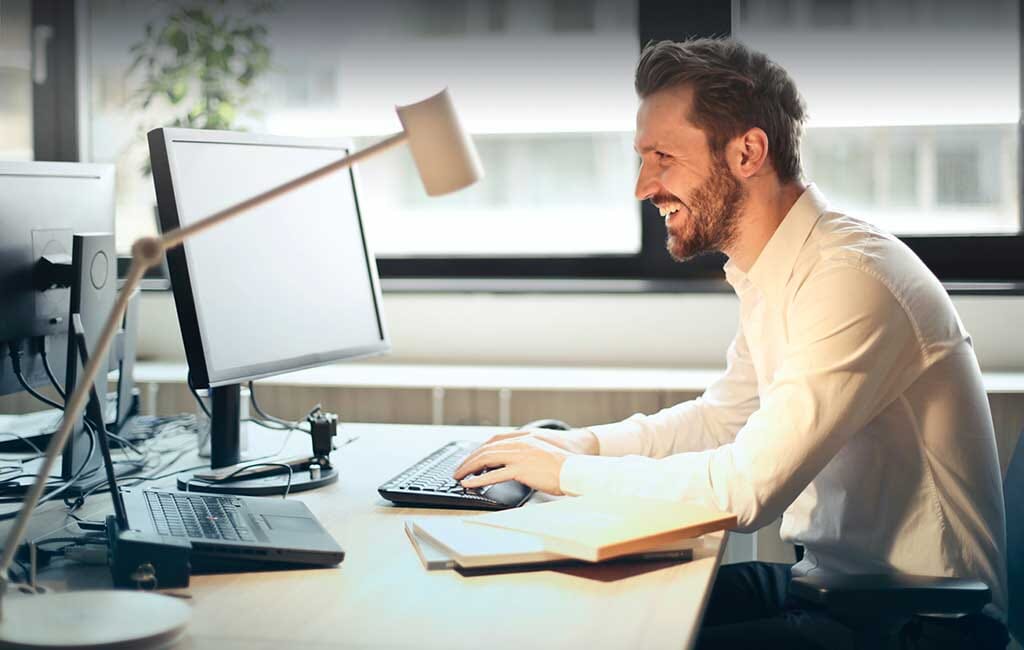 If you are looking for a simple way to nurture your leads automatically into a sales-ready state with consistently relevant content, drip marketing is the solution. Drip marketing campaigns do all of this and more, freeing up valuable marketing and sales resources without neglecting your prospects.
Drip campaigns are an automated process that sends a predetermined series of messages over a scheduled length of time. Designed as a way to move prospects through a sales funnel, drip marketing offers a way for businesses to routinely 'touch' leads with relevant information and showcase their knowledge and expertise in an authentic and non-overbearing way. This process helps to position businesses as 'industry experts' in the minds of their prospects as they offer no-strings-attached value and genuine helpfulness regarding their products and services. While drip marketing can also be used in direct mail and telephone campaigns, nowadays email is the most commonly utilized format.
Email works well in drip marketing campaigns because it's economical and the responses can be easily tracked with digital marketing metrics. For example, it's possible to see if an email is received and opened or if the links contained within the email are clicked on.
The main characteristic of drip marketing is that all the messaging is prepared beforehand, and the transmission of those messages follows a previously prepared schedule. This means that once the campaign has been pieced together and activated, the rest of the process is completely automated.
The actions of the recipient determines the reaction. For example, if a potential customer opens a certain email and clicks on a specific link, it triggers which information is sent next. If an email remains unopened, that might trigger a follow-up email to ask the customer if they're receiving the information they desire. If the recipient makes a purchase, a campaign could be implemented to supply information relevant to that purchase.
Drip marketing was created as a response to the deficiencies of regular email newsletter campaigns. In a bulk email campaign, the recipient only receives information that's sent out after they sign up. They don't receive any previously sent newsletters and may not have the background understanding that's necessary for effective marketing. Drip marketing solves this problem by providing information to the customer according to their position in the marketing cycle and helps cultivate stronger relationships with your brand, helping to further nurture your leads.
Below, as a digital marketing agency, we'll share what a drip marketing campaign involves, the most common types that are used and how you can measure their effectiveness.
What Is Drip Marketing Campaign Development?
A drip campaign is an automated email marketing sequence created to achieve a goal – whether that be a sale, a sign up or other desired marketing outcome. Drip campaigns are used to ensure potential customers receive information that's tailored to their needs according to where they are in the marketing cycle.
Drip campaigns are used to provide more personalized information compared with sending out a single mass email to an entire database. Depending on actions or reactions to the information sent, recipients are placed in different marketing funnels. This helps ensure each recipient gets information that's tailored to their needs rather than being overwhelmed with unnecessary messaging. For example, a potential customer likely requires a different message compared to a repeat customer. A drip campaign can help automatically provide the most relevant information to both.
Drip marketing campaigns are highly utilized because of their automation and their ability to create a sense of trust with the recipients. By personalizing the messaging, each recipient is more likely to feel like their needs are understood and are less likely to unsubscribe from the email list.
Many studies have found drip marketing campaigns to be much more effective than simply sending out mass emails to the entire database. More emails are opened, more links are clicked, more conversions occur and fewer unsubscribe requests are received.
Different drip campaigns can be set up to appeal to different market segments according to demographics or other similar criteria. One campaign might be targeted towards new subscribers, whereas another can be tailored to repeat customers. A certain action (or inaction) by a recipient can assign that recipient to a different drip campaign.
The more specific a drip campaign is, the more relevant it will be and the more likely the goals of the campaign will be achieved.
People that are potentially interested in your products and services need to feel that you provide a better solution to their problem than your competitors and they need to feel motivated to do business with you because there is a relationship or trust established. This is where lead nurturing or bonding campaigns comes in. There are numerous forms of lead nurturing that can involve educating your prospects on your products and services, offering free trials, providing guidance on how to use certain features that will solve pain points, and offering support until your prospects are ready to purchase your product or service.
As it is impossible to nurture every potential customer through the discovery and purchase phase of your sales cycle, drip campaigns can be leveraged to automatically nurture your leads and turn them into paying customers.
Lead nurturing campaigns are also incredibly effective. Studies have shown that when a business effectively nurtures its leads, it can expect to get 50% more sales-ready customers. Studies have also noted that nurtured leads on average tend to make 47% larger purchases.
In over 75% of the business the average number of interactions it takes between customers and a brand before a sale occurs ranges from 5-12. It only makes sense to invest in lead nurturing to build trust, develop relationships and offer value instead of simply hoping for spontaneous purchases. Below, are 6 commonly used scenarios where utilizing a drip campaign can help your business convert leads into sales.
When Should A Drip Campaign Be Used?
There are many different ways in which a drip campaign can be used. It really depends on the desired goal and the status of the recipient. Below is a list of some of the different types of drip campaigns that can be used to help the recipient along the pathway to conversion. Whether that means creating a sale, welcoming a new prospect or retaining a customer, a drip campaign can be built for almost any situation.
Welcome Campaign
When a user first signs up to an email list, it's important to recognize their action as soon as possible. Signing up should trigger a welcome email that confirms the email address and introduces the benefits of signing up. Subsequent emails can educate the user about the product or service, provide a call to action or offer discounts or special privileges. Ultimately a welcome campaign should provide the recipient with the information they need while trying to facilitate further engagement.
---
Abandoned Cart Campaign
Quite often a potential customer will be doing some "window shopping" and add something to the online shopping cart before leaving the website without making a purchase. This creates an opportunity for the implementation of an abandoned cart campaign. This is an attempt to re-engage the potential customer and get them to revisit the website and complete the purchase. This can be as simple as a quick notification letting the potential customer know that the product or service is still available. The drip may also provide more information about the potential purchase or even offer a discount to expedite the sale.
---
Re-Engagement Campaign
As the name suggests, re-engagement drip campaigns are designed to increase recipient participation – whether that be opening emails, clicking links, visiting a website, making purchases or some other action. Generally, these types of campaigns are triggered by inactivity of the recipient. Re-engagement might be encouraged by offering an incentive such as a free service or download, asking the recipient to update their details or simply sending a message showing concern that the recipient hasn't been engaged as of late.
---
Promotional Campaign
Promotional campaigns are a great way to get an audience more involved with a product or service. Most everybody likes free things, so something as simple as creating a random draw and giveaway can massively increase engagement. Following up each entry with a drip campaign that educates, informs and also announces the ultimate winner is a great way to keep recipients involved. Giving away a product or service for free or at a nominal cost (i.e., to cover shipping and handling) is a great way to create awareness and sales opportunities for a range of full priced items or premium services.
---
Purchase Follow Up Campaign
The biggest brands in the world achieved their standing because of superior brand loyalty. Once a sale has been made there's a huge opportunity to encourage further sales in the future. Creating a purchase follow up campaign with this in mind is a good way to make the customer feel valued and encourage the belief that they made a good purchase. Emails in this type of campaign should provide value and relevant information. This could be a discount on a future purchase, an invitation to join a customer loyalty program or an offer of service in case of any problems. Ultimately a purchase follows up campaign should be used to cultivate customer loyalty.
---
Unsubscribe Campaign
Just because a recipient has requested to unsubscribe from an email list doesn't necessarily mean that they have no use for the product or service. Unsubscribing could simply be a way to reduce the amount of email they receive; it could mean they're temporarily uninterested in the product or service provided or they might be looking for a different way to engage. An automated email sent to an unsubscriber can provide them with options to stay connected in a different way. Links to social media pages, a short survey on what can be done better or an offer to decrease the number of emails sent may encourage subscriber retention.
---
Measuring Drip Campaign Effectiveness
A major part of any type of marketing campaign is understanding how effective it's been. Fortunately, email campaigns are very conducive to tracking for effectiveness. There are several metrics that can be measured in a drip campaign and each one can provide insight into what can and should be done differently to improve the results. Following is a list of metrics which can help evaluate the effectiveness of a drip campaign.
---
Open Rate
This tells you how many recipients are actually opening an email. This will often provide insight into how effective the subject line of an email is.
---
Bounce Rate
The bounce rate is the number of emails that don't land in an inbox. This may be because the inbox doesn't exist, is full, a server is down, or an automated reply has been generated. Understanding the difference between each type of bounce will allow an appropriate decision about whether the email address should be removed from the list or not.
---
Click Through Rate (CTR)
The CTR is the percentage of recipients who clicked on a link inside an email. Often clicking a link is the main goal of an email. Whether this occurs or not will determine the effectiveness of the email content.
---
Conversion Rate
This is the percentage of recipients who actually perform the desired action – whether that be making a purchase, filling in a form, signing up to a list or some other actionable response.
---
Forward Rate
The forward rate is the number of times an email message has been forwarded by one of the recipients. This is a type of peer to peer marketing that can be extremely valuable for a business. It could be profitable to encourage and reward this type of activity.
---
Unsubscribe Rate
This is the number of recipients who request to be removed from the email list. As mentioned earlier, there are many reasons why a recipient will click on the unsubscribe button. When it happens it's important to try to find out why they unsubscribed while providing the opportunity to resubscribe or re-engage in some other way.
---
Return on Investment (ROI)
While email drip campaigns can be quite cost effective, they still require time and possibly money (i.e., in the form of discounts or giveaways.) Ultimately, profit is the goal of any marketing campaign and calculating the ROI of a campaign will be the true test of effectiveness.
As with all digital marketing efforts, it is essential to monitor to measure effectiveness. There are some standard metrics that are often used when it comes to monitoring drip marketing campaigns. These include:
Open Rate – the percentage of email recipients that opened your email.
Click-Through Rate – the percentage of email recipients that clicked on a link in your email message.
Unsubscribe Rate – the percentage of email recipients that clicked on the unsubscribe link inside your email.
Conversion Rate – the percentage of email recipients that completed the desired action of your email (ex. Made a purchase).
Campaign ROI – the overall return on your investment for your drip marketing campaign.
Conclusion
Ultimately, drip marketing campaigns should be viewed as a multi-step approach to get in front of your leads and stay top of mind. There are endless ways to reach out, especially via email. Design strategies that will effectively bring your leads down your sales funnel and remember to always include a call to action at the end of every message – even if that is reminding them to be on the lookout for your next message.
If you have any questions about your drip marketing campaigns or would like to learn how we can set them up in Pardot for you, contact us today at 1.888.533.4886 or at info@blueprintim.com.