Win Back Lost Prospects with Re-engagement Email Marketing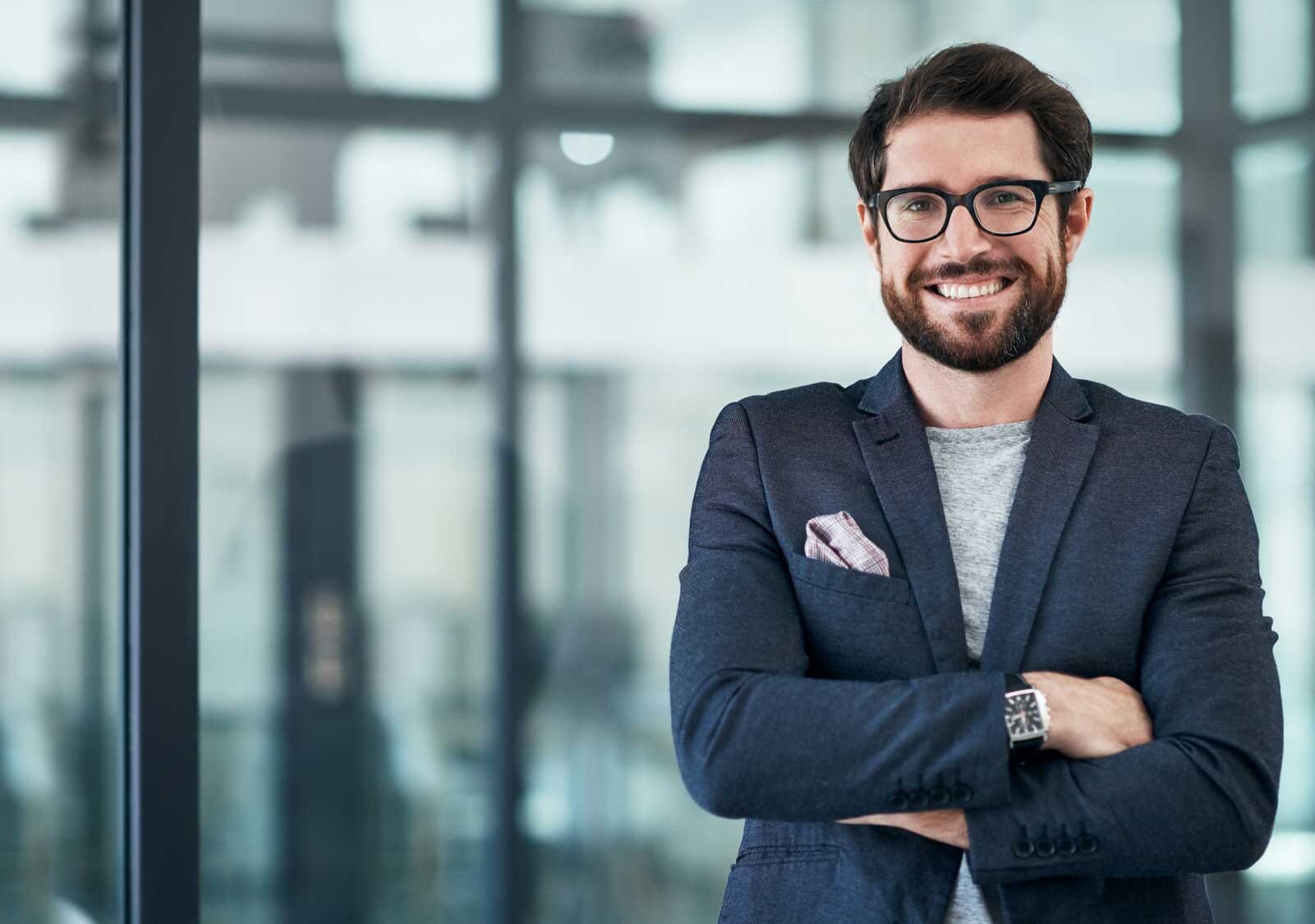 When you're looking to generate new business, don't overlook your existing prospects. Your inactive email addresses are sure to include some high-converting prospects that can help you drive your business forward.
An effective reengagement – or 'reactivation' or 'win-back' – campaign won't eliminate the need for new leads. It will, however, reduce the pressure on acquisition program volumes and costs. The key is to identify which inactive prospects to target – picking out the gold from your database – then develop your re-engagement messages and schedule.
For successful marketers of all sizes – both business-to-business and consumer-oriented – re-engagement email campaigns are well-established building blocks within the overall email marketing program.
The Surprising Value of Pruning Your Email List
Winning back inactive subscribers is the principal benefit of re-engagement campaigns, but there are other important gains. The presence of inactive, non-responsive email recipients can weigh down your marketing results. as a digital marketing company, we always say that a re-engagement campaign helps you prune wisely, with several benefits:
Healthy open rates and minimal spam complaints strengthen the quality ratings assigned by ISPs and the resulting deliverability of all the email you send.

Removal of unresponsive recipients gives you a better understanding of the effectiveness of your marketing.

Savings on costs that are based on list size.
---
Why Email Lists Decay Over Time
According to Marketing Sherpa research, most people say that email is their preferred source of business communication, followed by postal mail and print media. Yet, the average email list shrinks by about 2% every month.
Some of the loss consists of unsubscribes or opt-outs: active, intentional departures that, by law, must be removed from promotional use.
Beyond opt-outs, there are others available to target for re-engagement:
Emails that are intercepted by spam filters or shunted to junk mail folders
Emails that are simply unopened, unread, or unclicked. These happen when people change jobs, stop using an account, or just aren't paying attention any more.
Success Key #1: Understand Why Prospects Become Disengaged
An effective campaign starts with understanding why some recipients stop opening or responding to your emails. Some possibilities are below:
Frequency. Marketing Sherpa reports a sweet spot spanning weekly to monthly frequency preferred by more than half of those surveyed. Only 15% of people preferred daily email, while fewer than one in 10 said "never."
Mobile-friendly formats. With 50% of emails – or more – now viewed on mobile devices, it's essential to use layouts and messaging that work on the small screen.
Subject lines. Clarity and relevance are essential, avoiding anything that may be confusing or perceived as clickbait or spam.
Repetitive content. Customers may tune out when they've seen it before.
Content that doesn't meet expectations. Did emails overpromise or differ from the original offer or welcome series?
Content that is no longer relevant. Needs, interests and promotions change over seasons, business cycles and product categories. Do your recent emails align with what initially attracted your leads?
---
Success Key #2: Analyze and Segment Inactive Subscribers
Pardot recommends analyzing and segmenting inactive users based on their tenure and engagement level. Depending on quantities, you may segment them into more than one well-defined group. Here's an example using 3 segments:
Leads acquired within the past year, and no opens for 3 months or more: send full re-engagement campaign.

Leads acquired between 1 and 2 years ago, and no opens for 6 months or more: send one-time "still interested?" email.

Leads acquired more than 2 years ago, and no opens for the past year: remove from campaigns.
The best criteria for your campaign will depend on your usual email frequency and type of content. For example, you might specify "no clicks over the last 10 emails" rather than "no opens for 3 months." A history of actual purchases will rate higher than opens or clicks.
Tag or code your unresponsive email addresses to clearly identify the segment to which they belong. After receiving the series of re-engagement efforts, those who have still not responded can be retired from use.
Success Key #3: Plan Your Re-engagement Content and Schedule
With a good grasp of your audience and why they may have stopped interacting with your emails, you're ready to plot out your campaign.
Re-engagement is all about grabbing the attention of inactive subscribers through subject lines, offers, and email content. Clarity and simplicity are vital. Use emotion, humour, or a special promotion to connect with your audience.
Plan for a sequence of 3 or more re-engagement emails. This lets you communicate a tightly focused message in each one. Active Campaign lists these best practices:
Stick to one short, simple message in each email.
Make it feel like a personalized, one-to-one communication.
Remind subscribers why they said 'yes' – what was the initial value proposition?
Offer alternatives such as reduced frequency.
Add something extra, e.g., a giveaway or a preview.
Include an easy, visible unsubscribe option.
You generally want to allow sufficient time between emails for people to respond and for response to be logged in your database. However, a quick repeat email – within 2 days – may be worth testing as a way to get noticed.
---
Start with Creative that Grabs Attention
Keep your first re-engagement email light: show you care without any hint of desperation. Consider combining a "we've missed you" message with an attentiongetting special offer, bonus or discount.
When prospects don't respond to your first re-engagement email, it's time to learn more about their interests – or whether they are still interested in hearing from you. The question can stand alone, but consider combining it with updates on your product, or valuable content, so prospects know what they will be missing. Litmus cautions against all-or-nothing approaches – it's better to offer an alternative such as reduced email frequency.
---
Add Some Urgency or FOMO
At your third effort it's time to step up the sense of urgency or scarcity. Your offers and emails aren't endlessly available. Remind prospects of what they will miss without them. This can be demonstrated by including a limited-time deal. Let recipients know they may be removed from your list and no longer receive the benefits you provide.
More Re-engagement Approaches
Hubspot offers additional themes to consider for re-engagement emails:
We've made some improvements since you've been away
"Wrinkle in time" – a handy link to something previously accessed
Update your app now
New products/did you know, e.g., link to a new white paper of interest
Humorous "are we breaking up?"
We can't bear to say goodbye
Ask for help, e.g., feedback or a referral
As a last resort, you may try a time-limited promotion, such as a "flash sale" to try to win back the holdouts. Use an offer at least as rich as your best acquisition offer. Alternatively, a "keep in touch" approach using occasional news-y emails may be right for some situations.
When to End a Re-engagement Campaign
From a business perspective it's worth continuing re-engagement efforts as long as response is equal to or better than new subscriber or lead generation results. Yes, you'll receive more opt-outs – but those are individuals who weren't going to become customers in any case, and you're left with a cleaner, more productive list.to take that step.
Re-engagement Campaigns Win Back Customers and Improve Marketing Results
An automated re-engagement campaign can uncover and reactivate quality prospects for your business. Pardot points out that these campaigns help to keep cold leads warm, so that "when they're ready to re-enter the sales funnel, your company will be top of mind."
What's more, by identifying and removing unresponsive email addresses from your list, your marketing metrics immediately improve, with better response rates and potentially lower costs. You can also expect improved deliverability of all the email you send thanks to the higher quality rating earned by a clean list.
As Pardot consultants, we have seen what works across different industries and campaigns. We're available to help you get the most out of Pardot with the right email campaigns, assets, and expertise. If you'd like to know more, call 905.844.1685 or email info@blueprintim.com.