3 Proven Steps to Dominate Your Market Through Smarter Lead Generation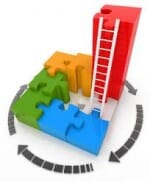 We often have new clients ask us what is the best channel to use to generate leads for their business, so in this article we're going to provide three proven steps to dominate your market from a traffic and lead generation perspective. Let's take a look at the three steps:
1. Establish a List of Keywords You'd Like to Dominate
As a digital marketing agency, whenever we speak to a new client, we always recommend performing research to uncover the traffic and lead generation opportunities that exist. A great way to get started with this research is to develop a list of keywords that you'd like to dominate in your market. A list of 10 to 20 keywords is sufficient for this purpose.
Once you've developed your list of keywords, use Google's keyword analyzer tool to determine which keywords have the greatest search volume and relevance. Not only do you want to review the search volume by keyword as well as the relevance, but you also want to review the cost per click (CPC) for each keyword to determine the level of competitiveness. In most cases, the higher the CPC, the higher the quality of the keyword.
For a deeper understanding of what keywords to target, if you have run or are running a PPC or SEO campaign, take a look at your highest converting and highest volume keywords, and develop your list from the most important to least important keywords.
2. Uncover the Advertising and Direct Response Marketing Opportunities
We always tell our clients that there are three levels of advertising opportunities that exist. To dominate your market, you want to be active at all three levels. In terms of levels, we don't mean that level one is the highest quality. We simply mean that level one is the first area of advertising that you see. Let's take a look at each level to provide some clarity.
If you take your highest quality keyword and perform a search on Google or and other search engine, you will first be presented with two primary advertising opportunities, which include the sponsored listings or pay per click (PPC) advertising opportunities. You'll also be presented with the sites that are ranking well organically because they are properly optimized from a search engine optimization (SEO) perspective. We refer to this first level of PPC and SEO opportunities as level one. To gain voice share at this level, it's all about getting involved in PPC and SEO. Below you will see the sponsored PPC results on the top and right sidebar. You'll also see the organic listings in the centre section.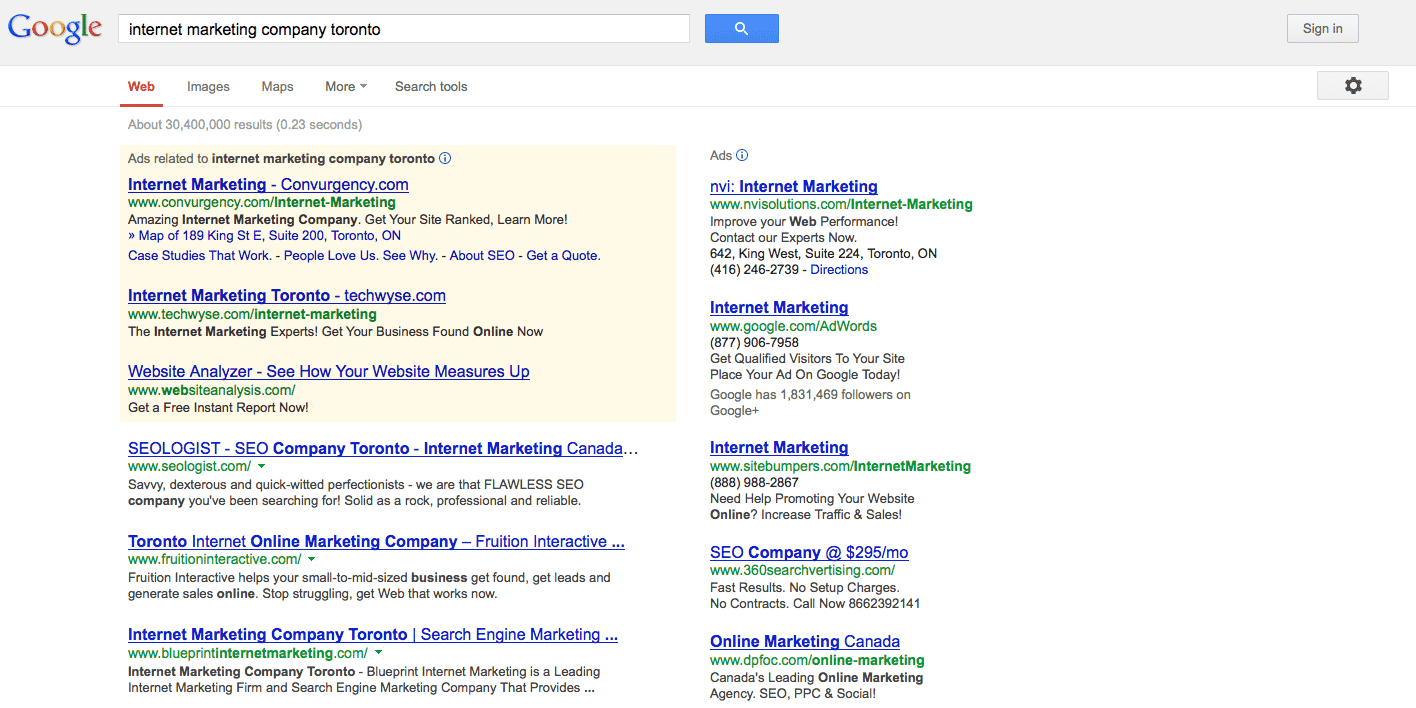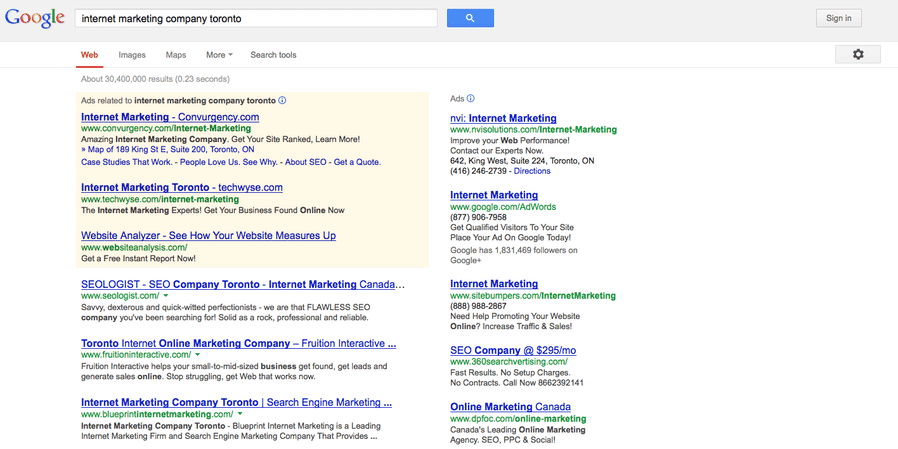 The second level of opportunities that exist is on all of the sites that are ranking well for your keyword that provide display advertising (banner and text) opportunities. Many people believe that display advertising is too expensive to use for lead generation. This is true if you're buying inventory based on regularly quoted rate card pricing. But, many sites have remnant inventory that they were not able to sell. While this inventory is not available every month, you will come across inventory at a deeply discounted rate that will work very well for lead generation campaigns. And if the vendor does not have inventory this month, leave your contact details with them and tell them to contact you in the future if they have discounted inventory. You'd be surprised how many vendors will contact you.
Here's an example of banner advertising opportunities for the keyword "Internet marketing news." When typing in the keyword, we notice that the first site that appears in the organic search results is Marketing Pilgrim as you can see below.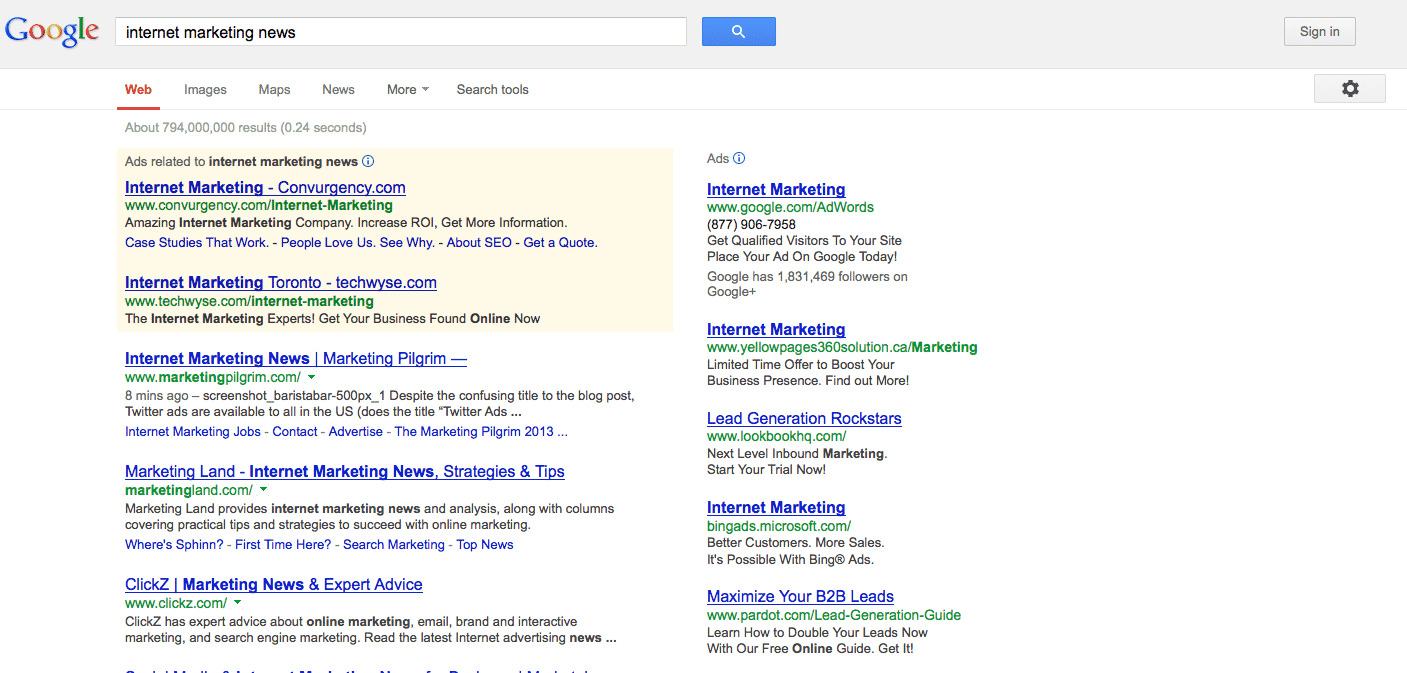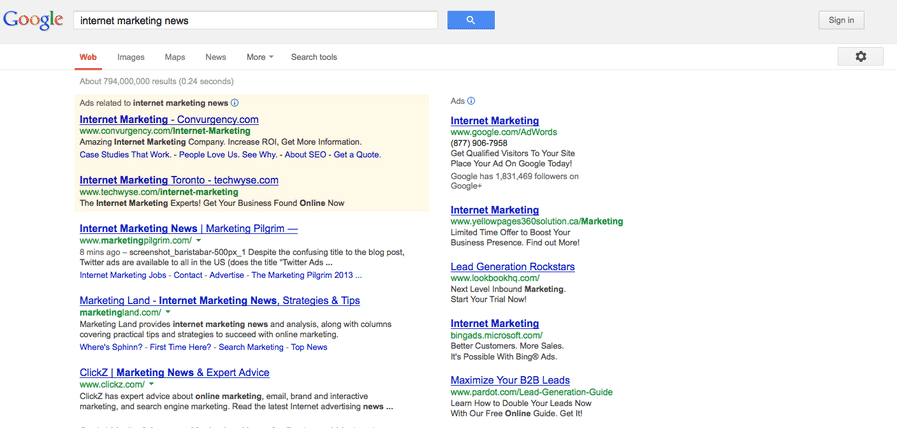 If we click through to the Marketing Pilgrim website, you'll notice right away that there is banner advertising opportunities in the top and right sidebar of the Website as you can see below.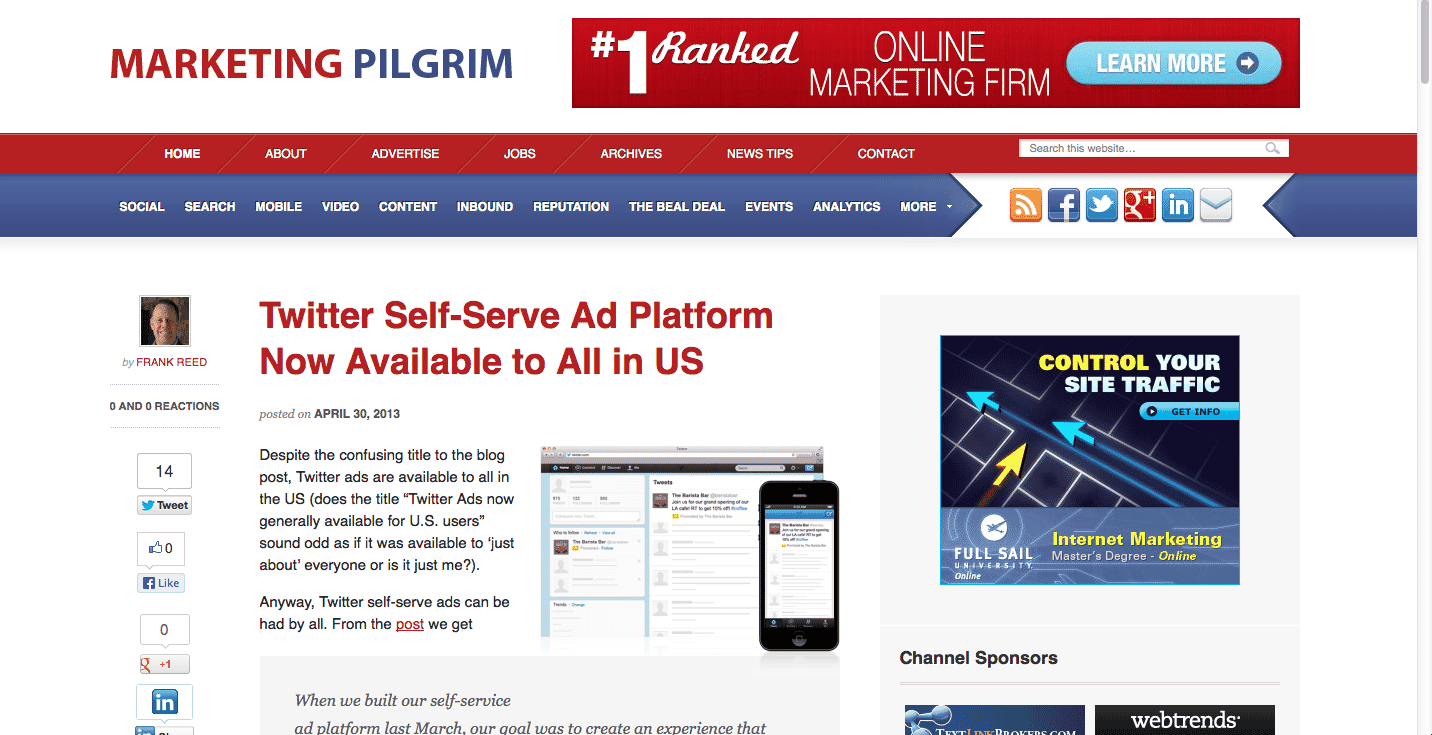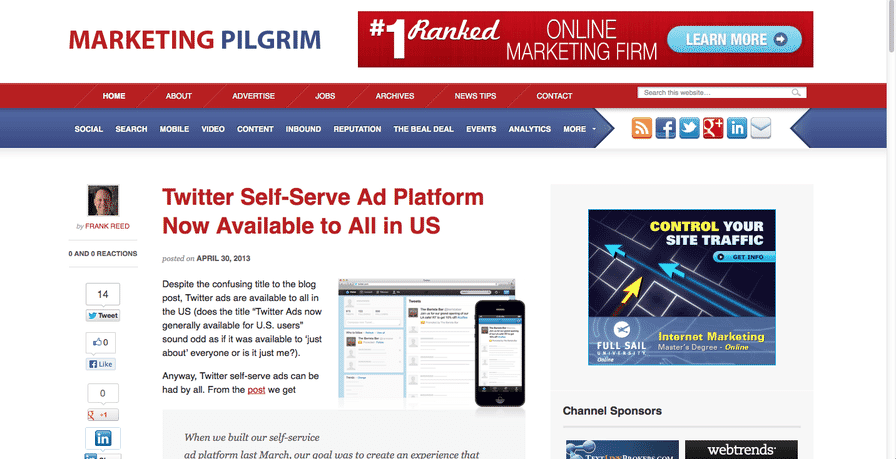 This is a great example of how easy it is to uncover opportunities in your market. This does not mean that every site will offer inventory at a price that makes sense from a lead generation perspective, but you will uncover some opportunities that do make sense while building relationships with vendors for future opportunities.
The third level of opportunities that exist are for stand alone emails or email newsletters. In our experience, if you can get a list of subscribers where the vendor will send a dedicated, stand alone, email to their list for your company, this is a great opportunity. The cost to rent their list will be much more expensive than renting space in the email newsletter, but the volume of leads that you generate will be significantly higher. And your cost per lead is usually lower.
3. Project Out Your Cost Per Lead and Cost Per Sale
For most companies, while it's great to be able to get involved in all of the advertising opportunities that exist, it's simply too expensive. This is where you have to analyze the opportunities that exist to select the most cost-effective opportunities for your business. Here's an example. If you're using SEO to increase your ranking in Google and other search engines, and it costs $2000 to generate 100 leads, your cost per lead is $20. Since this is a leading indicator of results and does not tell you if your leads converted efficiently, you also want to look at some lagging indicators to make certain that your leads are converting to sale efficiently, such as the cost per sale (CPS). Using the same SEO example, if your lead to sale conversion is 10%, your CPS is $200. So, now that you have an understanding of what it costs to generate a lead and sale through SEO, let's compare it to another channel to determine which opportunity is more efficient.
For example, if you found a banner advertising opportunity at a $10 CPM and you purchase 10,000 impressions that generate a cost per lead of $31.25, it's clear to see that your cost per lead is higher than SEO. But, if these leads convert very well to sale and your CPS is less than $200, banner advertising may be a smart decision. What's also important to consider is sustainability. While your cost per sale may be more efficient for banner advertising, will inventory be available every month that you can depend on? If not, you may want to maintain your SEO campaign and support it with other intermittent campaigns, such as banner advertising or the purchase of stand alone email lists.
Several Other Opportunities Exist Waiting to Be Uncovered
We've provided a quick example of a few advertising channels and lead generation opportunities. If you perform this analysis for multiple channels and get your cost per sale to a level that makes financial sense, you can scale up your business very quickly. It just takes time and regular testing to improve results. So, don't get caught up on the channel or the latest fad. Let your numbers tell you what's working and what's not.
In addition to the channels we have discussed in this article, there are several other ways to generate leads from affiliates, to ad serving networks, to retargeting, to buying leads on a cost per lead basis. Lead generation is one of the most important areas to drive business growth. It's worth taking the time to make the right decisions. If you have any questions, please comment.