5 Internet Marketing Fundamentals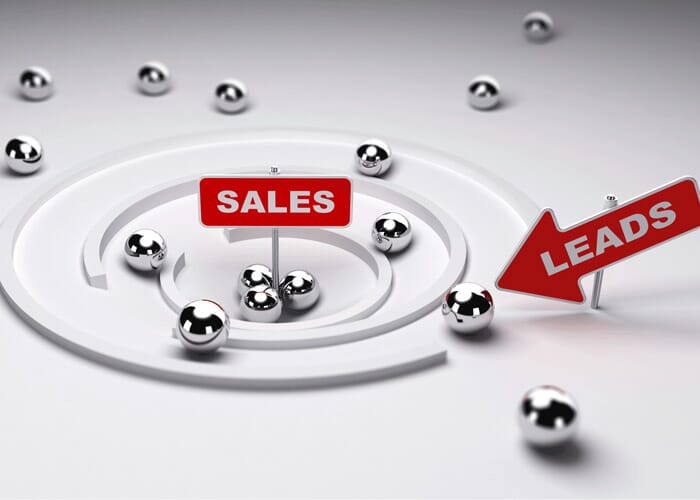 Many people stress the importance of both traffic and conversion to drive real Internet marketing results. But, how do you translate this into real business? There are five things that you have to do well once you drive traffic to your Website.
1. Generate Leads
If you are spending money on advertising, whether it's online or offline, you want to ensure that you are generating leads at the highest volume possible. By doubling your landing page conversion rate, you can double lead volume without spending more on advertising.
When advertising on Google and other search engines, there is an upward trend on the cost per click (CPC). We have a client that is paying $25/click on average because they are in one of the most expensive and competitive markets. Realizing that their CPC is very high, our focus is on improving landing page conversion by improving there landing pages.
One of the key variables that impact your landing page conversion rate is the offer you have on the page, as well as the length and complexity of the page. Typically, the greater the offer, the better the conversion.
2. Converting Leads into Sales Ready Opportunities
Once you are generating leads, you need to make the leads sales ready. We recently launched a Web development project for a client that increased lead volume by four times. This actually created a problem because there were too many leads for the sales team to follow up on.
This is where automated email marketing campaigns come in. Today, you can create evergreen webinar campaigns, drip marketing campaigns, and even campaigns that increase the sense of urgency to buy over time.
By implementing an automated email campaign, you can make the leads that you generate more sales ready for your sales team. This creates another challenge, however, which is how will the sales team know who to contact? This is where lead scoring comes in.
3. Lead Scoring
All of your leads should be scored based on the actions they take and the information they provide you. For example, if someone attends a webinar, they should be given points for attending that event. If the same person completes a Web form to sign up for your webinar and they meet the profile based on the information that they provided of your ideal customer, they should receive additional points for this behavior. The key is that you want to ensure that all of your leads are scored, so that your sales team has a clear understanding of who to contact first.
4. Call Strategy
If you are using a database, the lead score should show in the file for each contact record. The sales team should also receive a list of calls to make on a daily basis based on the lead score and when prospects conduct high value activities. This way the calls they make are based on the priorities for the company.
5. Key Metrics
Not only is it vital to generate leads and convert the leads, but it's vital to have a clear understanding of what success is. To understand this, it's important to track lead volume, presentation volume and sales volume, as well as the conversion from step-to-step.
As an Internet marketing company, we also stress the importance of tracking other metrics that are campaign specific. Using our webinar example, it's vital to track the contact rate of each and every prospect that attends your webinar. Specifically, you want to track how many people that attended were contacted within 24 hours after attending. The volume of people that convert to sale within 24 hours of attending is a lot higher than those that convert after 24 hours.
We've covered quite a bit here. If you have any questions at all, please leave a comment below. Speak soon.