A Beginner's Guide to Instagram Marketing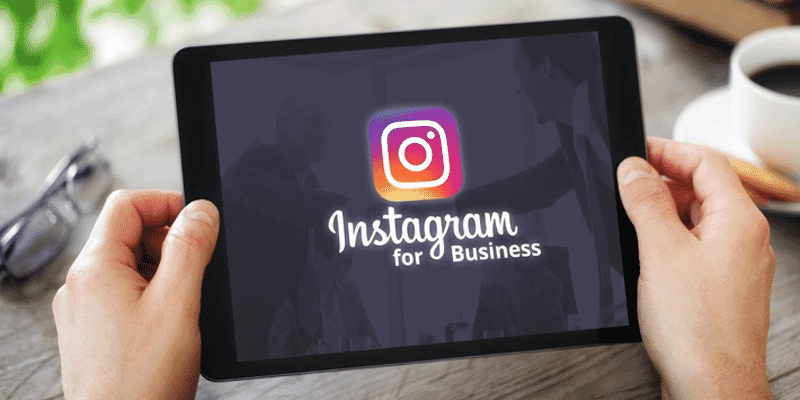 If you have any kind of visual product or content to show your customers, you need to be on Instagram.
Instagram is so popular that it has over 700 million active monthly users. In Canada alone, there are over 9 million active Instagram users.
It's a platform with huge potential, especially if you sell physical consumer products. If you're new to Instagram marketing, check our easy guide below to get started.
Initial Setup
Before you can get started, you have to download the Instagram app.
Once you've done that, Instagram will walk you through creating an account. For your business account, you must use the "sign up with phone or email" option. You'll then enter your business' name, create a password, and pick a username. Your final step will be to add a profile picture. Most companies will crop their logo down to the right size for their Instagram photo.
Optimize Your Profile
Now, don't suddenly go posting just after setting up your account! You need to optimize a few things by clicking on the "edit profile" button.
In your "about" section, you have 150 characters to describe what your business does. You should be concise while showing off a bit of personality. Don't waste your time on hashtags or keywords in your bio because they're not searchable.
Another great tactic for your Instagram bio is to encourage users to take a specific action. For example, many businesses include a link in their bio which goes to their homepage or to a specific campaign that they update regularly.
Next, click on the small gear in the top right corner and switch to a business profile so you can connect your business' Instagram with its Facebook page.
Types of Posts
You'll have two main types of posts in your arsenal: images and videos. Using a combination of all these can help increase engagement with your existing user base and expand your marketing reach.
Images
When you sell a product, it can be tempting to only post pictures of it. That's a surefire way to get people to unfollow you. Instead, try a mix of these types of photos:
Behind the scenes at your office or factory
Repost content from your employees
Educational posts or how-tos (also works for video)
Posts from partnered social media influencers
User-generated content, i.e. photos your followers take and tag you in
Videos
Instagram now lets you upload videos of up to 60 seconds. We recommend editing videos on your computer and uploading them to Instagram from there.
A great option is to create a GIF or Boomerang. These are short videos (2-6 seconds long) that loop on repeat. They're catchy to the eye and add some movement to your feed. Hyperlapse videos are also fantastic for showing long processes in a matter of seconds.
Stories are a newer addition to Instagram, but they're similar to Snapchat stories. Instagram stories allow users to get a raw look into behind the scenes stuff for your company or product. You can also upload edited videos to stories.
Writing Captions
While a picture might be worth a thousand words, your captions will add some context. As an internet marketing company, here are some of our favourite quick tips to writing captions that your audience will love:
Take your time with writing captions. Write a few drafts and run them by one or two other people. Your ultimate goal is to create something engaging.
You can use up to 2,200 characters, but only the first 3-4 lines of text will appear without the user needing to click "more." Put your most important information first if you're writing a lengthy post.
Use call-to-actions. Whether they're telling your followers to like, comment, tag, or click on the link is up to you. The more engagement you can get, the more Instagram will love your post.
Find your voice. Your Instagram voice should not be your professional brand voice, but rather a casual version of that. It'll take a bit of time to develop the right voice for your company.
Using Hashtags
Hashtags are another important component of Instagram. They make posts searchable and can help people find you more easily.
We do encourage you to create a hashtag for your business. It can be related to your product, company, or a feeling people get when they use your product. In addition to your company-specific hashtag, you'll want to use other relevant hashtags. For example, if your company sells artisanal chocolate, you might use #artisinalchocolate, #beantobar #singleorigin, and #darkchocolate in your posts. You can use up to 30 hashtags per post but most studies have found that using 1 to 4 hashtags is ideal.
What Now?
Now that you're all set up on Instagram and know the basics, you can get out there and start creating content! Remember, with any new platform, there is a learning curve. There's also no cookie cutter solution for Instagram since every audience is different. Just listen to your audience, test new things out, and adjust your strategy as you go. To learn more tips about how you can attract visitors to your website, download our free internet marketing eBook.