How Drip Marketing Can Benefit Your Business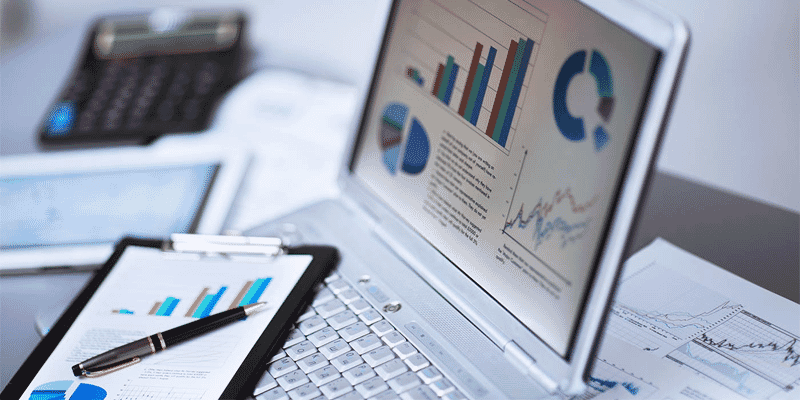 If you've never used a drip marketing campaign, now's the time to start.  Drip campaigns are among the best ways to drive new prospects to your website and vastly increase the audience for your products and services.  The best part is that they consist of a simple set of automated emails, so once you've created your campaign, it manages itself.
Below you'll learn from an internet marketing company how to set up and run a stellar drip campaign that will feed your business. 
Drip Campaigns Defined
Drip campaigns are simply a series of automated emails that help companies stay in touch with audiences that may be interested in their products and services.  When used strategically, they allow you to connect with recipients at the time when they're most likely to make a purchase. 
For example, let's say someone subscribes to your email newsletter.  If you send an email in the next few days that links them to valuable content, you'll get them to engage with your website once again.  Or if someone has been considering a product on your website for some time, your drip campaign could offer them reasons (such as discounts) to encourage them to purchase the product. 
When to Use a Drip Campaign
Automated drip campaigns can be useful in a wide variety of scenarios.  When you truly want to sell a product, which has to happen at some point, you can use a drip campaign for onboarding purposes.  Start small, by offering a download of a mobile app, a link to sign up for a webinar, or a premium subscription that could help their business.  When you do this, encourage the recipient to take action as soon as possible and prompt them to install an app or try a service.
Drip campaigns can also be great for lead nurturing, or encouraging potentially interested prospects to buy a product.  By simply providing users with information on how your services can help them, you can connect with a wider audience.  Emails offering free trials can give a prospect a taste of a product that could benefit them, leading them to make a purchase.  Another smart way to run a drip campaign is to offer users multi-session "courses" on topics that would be of interest to your audience.  If you have great content, you'll eventually make a conversion.
Drip marketing can also work well for welcoming new users and letting them know more about your product.  For example, if someone subscribes to your newsletter, in your drip campaign you might give them links to some of your most useful articles, which can in turn connect them with products they could benefit from.
You can even use drip campaigns for users who have put items in their shopping cart but haven't bought them.  Simply create an email reminding them that the item in their cart is still available.  You can also  describe the benefits of the product or service.  Always include a link they can click to purchase the product! 
Another great strategy for drip campaigns is to use them to recommend products or services that the person may be interested in based on purchases they've already made.  Once a customer has purchased something, you can easily send them emails about related products they may like.  Another good idea is to send coupons that offer discounts on products that are related to or can be used in conjunction with their original purchase.  
The sky is truly the limit for drip campaigns.  They can also be used to encourage subscription renewals, to remind people that they're missing out because they haven't visited your website in a while, to offer incentives for a purchase, and more. 
Setting Up Your Drip Campaign
Creating a successful drip campaign is relatively simple.  Your first step is to identify your target audience.  Most drip campaigns break subscribers into specific segments based on an action they have taken on a website. For example, if a user subscribes to your newsletter, makes a purchase, or downloads content, you can send them different emails in response.
When you track visitors' behaviors on your site, you can use this information to create profiles and campaigns for people who are loyal customers, those who shop infrequently, or those who respond to bargains or specific brands.
Your next step is to craft a specific and helpful message that will get your audience to listen.  Your drip emails should always solve a problem for the user.  Think about what you want them to do or learn.  Write in a voice that is consistent with your brand's values and that will appeal to the specific audience at hand.
Once you've created all of your emails, make sure they work together logically.  Determine how many emails you'll send, what the best order is, and which information is essential to each.  Always avoid sending an email seconds after someone has signed up for your email list, and make sure it's clear to users why they are receiving an email.  Is it because they purchased something?  Because they were interested in specific content?  Without a reason, the email will feel like spam, and erode trust rather than building it.
Once your strategy is clear, you can start sending emails using your own software or find a product that will do this for you.  Just make sure to do your research and choose a drip all that has the tools and features you need.   
Measuring Outcomes
Whether you started your drip campaign to get new customers, to encourage current customers to engage, or to educate your audience about new products, you need to have measurable goals.  By monitoring your bounce rate, click-through rate, conversions, or time spent on your site, you'll get valuable information about whether or not your efforts are succeeding.
Remember that even though your drip campaign is up and running, it will likely need some supervision and adjustments.  Make sure to adjust your segments and strategy based on your results.  You may also need to rewrite your copy, provide more education before asking people to buy something, or make other changes. 
With these tips, you should have your drip campaign up and running in no time.  To find out more about how to maximize your efforts, contact Blueprint Internet Marketing at 1.888.533.4886 or info@blueprintim.com.