How to Execute a Successful B2B Cross-Sell and Upsell Strategy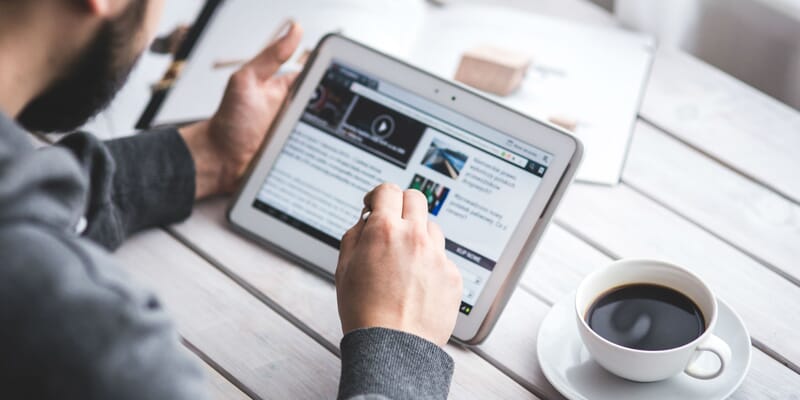 In order to be successful in today's competitive marketplace, upselling and cross-selling must be a part of your overall marketing strategy. This maximizes your revenue potential as sales to existing customers are the quickest and more resource efficient way for a business to increase their sales.
That being said, many organizations lack a process for upselling and cross-selling. Without marketing additional services and products to your hard-won customers, your business is missing out on low hanging fruit. As an internet marketing company, here are our 6 steps for how your business can execute a successful upselling and cross selling customer marketing strategy.
#1 Create Goals
By laying out your goals in the beginning, you can ensure that everything in your upselling and cross-selling strategy is properly aligned and achievable. To start, map your goals for each phase of your revenue funnel. Use historical data on conversation rates between revenue stages, lead flow, the time it takes to convert a customer to buy more products and campaign performance to design clear, data driven objectives.
#2 Know Your Target Audience
Understanding who your audience is will enable you to build effective customer profiles for each phase of the buyer's journey. Be detailed and include their professional roles, needs, goals and pain points. Because this target audience is your existing customers, you most likely already have these details and other behavioural data in your database. What you will need are personas that will identify which are the best products and services to offer that are the most relevant to each buying stage as well as each customer's unique interests.
#3 Create a Customer Journey
Each customer goes through a different journey which is largely dependent on the type, size and complexity of their organization, the scope of your business's solution or product as well as their internal sales cycle. There are 4 stages that you should focus on:
Enablement – When a lead converts into a first-time customer, it is essential to meet their expectations and provide a positive experience. The enablement phase should be used for onboarding and getting your customers familiar and engaged with your product before presenting them with new opportunities.
Adoption & Retention –  This phase should focus on increasing your customer usage and retention across all segments so that they are ready to purchase more products and services.
Growth – Continually provide value to your customers by identifying relevant upsell and cross-selling opportunities.
Advocacy – Excellent customer service creates loyal customers and brand advocates, which is huge for the future growth and success of your business. Nurture your customers and they will recommend your business which will bring you new, quality referrals.
#4 Segment Your Customer Base
Next, you need to identify your biggest and most profitable segments along with the highest customer lifetime value potential. Also important is identifying the smallest and least profitable customers that demand a high amount of effort and resources. For these customers, you need to decide if it is worth continuing to invest resources into them or if you should de-prioritize them.
You can segment by firmographics, demographics, location, geography, product ownership or usage. If you use marketing automation tools, your segments can be defined with even greater precision.
#5 Assign Solutions to Segments
After your marketing segments have been defined, look closely at the products and services in your portfolio and map these to your segments. Begin by identifying what products and solutions your customers have already purchased and where an opportunity lies. After your analysis, special views can be added to your CRM system for sales staff to access so that they know when and what to offer customers, delivering smart and targeted upsell and cross-sell solutions.
#6 Form Your Program Mix
The final step is determining your marketing tactics. Aim to use a mix of different programs which are strategically designed to engage your customers across a variety of channels. Since you already have data in your CRM, find the channels and devices that they prefer and reach them on there.
Start with your goals and scale your programs as you go. The best part about upselling and cross-selling is that you don't need to spend money or advertising or paid search campaigns – you already have access to your customers. Start small with emails, invitations to webinars or events and optimize as you grow.
To learn more about how to scale your business, click here for a free internet marketing eBook.