Facebook Retargeting: A Brief Guide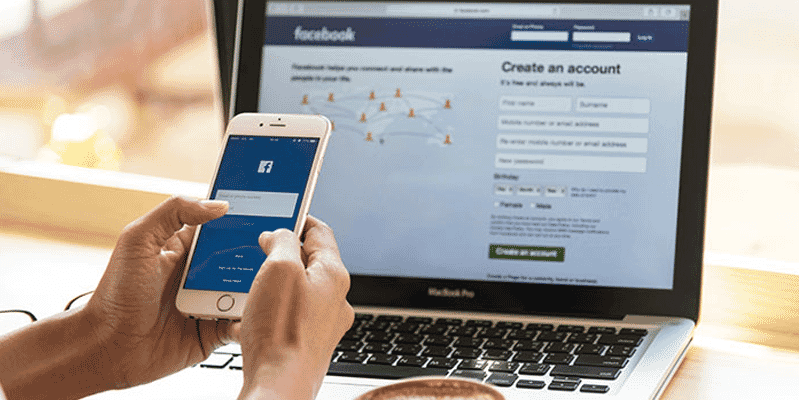 Remarketing is a term thrown around a lot in the marketing world but sometimes its definition can be confusing.
To clear everything up, remarketing is the practice of following your sales leads around the Internet and showing them related offers. This happens when you drop cookies on leads when they visit your site.
It's thanks to retargeting that you'll look at a shirt on your favorite retailer's website and see an ad for the same shirt as an ad on your favorite blog.
Facebook is another choice remarketing platform for many internet marketing companies, too.
Facebook Remarketing Definition
The tracking process for remarketing is pretty much the same on Facebook, although they usually call remarketing Custom Audiences.
However, there are a few ways to do remarketing on Facebook.
Customer Lists: These allow you to craft custom ads for people whose information you already have. It's very similar to email marketing but in this case you're crafting ads, not emails.
Website Traffic: This setting allows you to advertise to the set of people who have visited your website within a certain timeframe. You can get specific by dropping unique tracking pixels on each page of your site.
App Activity: This is a great option for businesses with an established and well-used app. If you allow customers to make purchases in your app, you can remarket them if they look at a particular product or abandon their shopping cart.
Why Remarket on Facebook?
Well, Facebook has over 2 billion monthly active users and a reported 22 billion ad clicks per year.
Those are some big numbers!
Facebook remarketing ads also tend to get 3 times the engagement over regular Facebook ads. This is mostly due to the fact that those leads have already interacted with your brand before.
Apart from these encouraging numbers, Facebook's remarketing tool is comprehensive, extensive, and easy to use with a little practice.
Remarketing Best Practices
Before you get started with Facebook remarketing, you should know about some best practices.
Buy followers…no shame!
We won't lie, growing your Facebook audience organically can feel like beating your head against a wall. Being able to easily grab new followers can help get your remarketing efforts off the ground.
Facebook makes this easy by letting you run paid campaigns with the purpose of getting page promoters. However, be careful when you "buy" likes because you might not be reaching those people who love your product the most.
The purpose of growing your fan base early on is to engage with people who like your brand and get them to like/share your posts to reach their networks.
Custom audiences + targeting options
To unlock the full power of Facebook remarketing, you had better know your target audience inside and out. You need to know them well because Facebook has an almost scary ability to directly pinpoint target audiences.
So, let's say you've uploaded a couple thousand leads onto custom audiences. That's a great start! But now let's pretend you have only a couple hundred dollars to spend on Facebook remarketing. Instead of sprinkling a bit of money here and there, you can layer a Facebook target audience onto your custom audience to lower the cost of marketing. These target audiences are similar to your custom audience by demographic data and are ready-to-buy.
Find new customers with lookalike audiences
If you want to grow your reach even more, you can use Facebook's lookalike audiences to find more individuals like your custom audience. It's a powerful way to expand your marketing efforts and tap into a new audience.
Be smart about ad scheduling
Ad scheduling depends on a lot of factors: how long is the buying cycle? Is the item in question on promotion? How fatigued can you let your customers get?
If you have a longer buying cycle, you'll want to tone it down with the ads and only show at well-timed intervals.
For items that you need to move or are on promotion, run your campaign aggressively to get it in front of as many people as possible.
Facebook's ad platform is intuitive and allows you to set highly customizable schedules for each ad.
Remarket on Facebook for Success!
Facebook remarketing is a powerful process that should definitely be in your marketing arsenal. Facebook's ability to exactly pinpoint your existing audience while easily helping you expand it is something that pays for itself over time. To find out how to get more leads and sales, click here for a free internet marketing analysis.