Harness Your Next-Level Marketer with These 4 Steps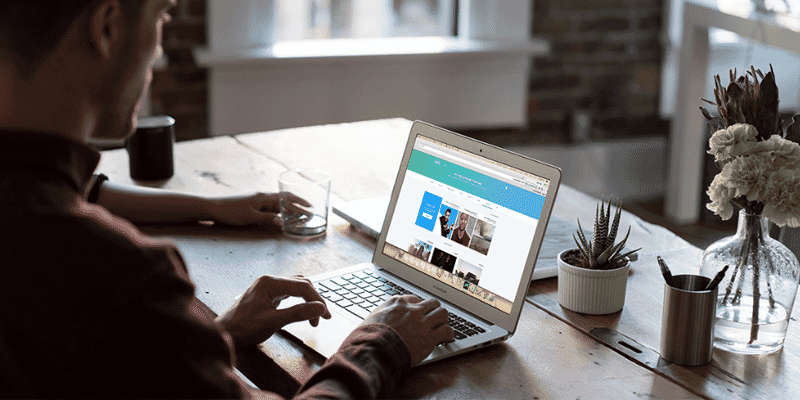 With the available tools and resources available online, it's nearly impossible to not boost your internet marketing efforts. When done properly, marketing is an invaluable tool to helping you boost your company's sales and bringing success to you and your team.
In this article, we'll cover 4 steps you should take to build upon your existing marketing plan to help you reach more people and boost sales.
Guide Your Leads Through Your Sales Funnel
There is a fundamental yet under-discussed principle of marketing and that is that you need to guide your leads where you want them to go.
It should look something like this. When a visitor arrives on your landing page, you want to first convert them into a lead. You'll do this by providing a gated piece of free content like a guide that focuses on the problem your company's service solves.
When this new lead realizes how helpful the piece of content is, he/she will come back to your website, at which point you will guide them toward buying your product. To start, you'll want to draw their attention to the base-level service. Once they make a base purchase, you can start directing their attention to more expensive services when it's relevant.
By doing this, you've helped a customer solve a problem in the moment and proven you can be more helpful in the future.
Utilize Lookalike Audiences
If recent headlines haven't informed you of just how powerful Facebook ad targeting is, this will.
In the Power Editor in your Ads Manager on Facebook, you'll find an option to create an audience. On there, you can upload your existing email database to create a custom audience. Using that list, you can create a lookalike audience which lead you to new prospects which have similar interests and demographic points to those already subscribed to your database.
Using this custom audience, you can create new campaigns with custom offers to attract new customers.
Automate Your Email the Human Way
Anyone with marketing experience knows never to send the same message to every single person on your email list.
The best way to message your email list is to segment them based on behavior. These behaviors can include a resource they downloaded, a link they clicked on, a product they purchased, or a cart they abandoned. These are all actions that you can reference in the emails you draft to each of these segments.
By emailing this way, you reference actions your customers know they've taken and can enhance your messaging to push them to the next step in the sales funnel.
Rethink Your Content Creation
Creating content across all your platforms – social media, email, blog – can be challenging at times. There are some moments you go to write a post and can't find a seed idea to start out with.
Whenever you feel stuck in content creation, turn to the Internet. Look at headlines and Google Trends to generate ideas, or send a survey out to your audience to hear what they'd like to see more of.
When you start creating a new piece of content, remember that it should be timely, helpful, and include a call-to-action at the end.
There you have it! Four steps to helping you become a next-level marketer. Our final tip is to remember that you're still speaking to humans, so interact with them as if you were talking to thim face to face. This removes the impersonal feeling of marketing communications. To learn how to scale your business, download our free internet marketing eBook.