Improve Your B2B Cross-Sell and Upsell Strategy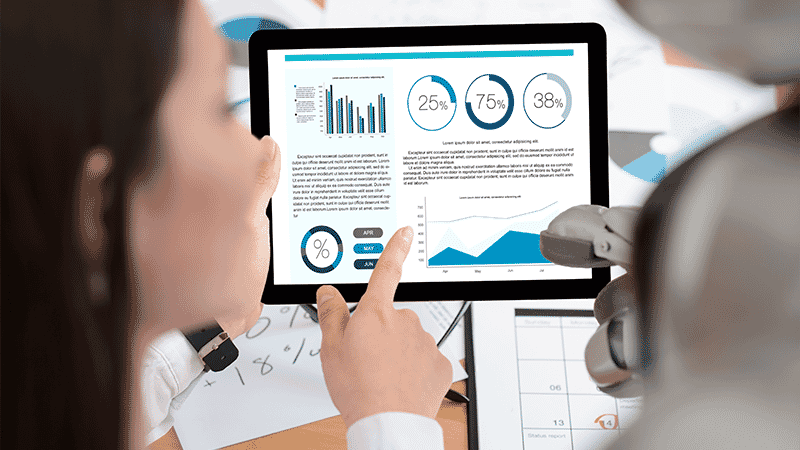 To go above and beyond your revenue goals, you have to get your existing customers to buy more by cross-selling and upselling.  If you aren't using these techniques, you're missing out on a lot of additional revenue. 
Below you'll find out our internet marketing company tips on how to maximize your strategy to get customers to buy and keep them buying.
The Benefits of Upselling
Did you know that most of the customer value for B2B businesses doesn't come into play until after the initial sale?  This means that once a customer purchases a product or service, if they're happy with you they're extremely likely to return and buy more.  In other words, unless you're able to cross-sell and upsell, you won't be fully utilizing your customers. 
Creating Useful Goals
Knowing what you want from your customers is the first step in creating a powerful cross-sell and upsell strategy.  Start with your sales team's bookings revenue goal.  Then determine the number of wins, opportunities, leads, and campaign successes you'll need to reach that goal.   
You should also consult your marketing automation platform if you use one to create a customer revenue model.  As you do this, make sure to think about how your business cycle works, including sales velocity and how frequently customer leads come in. 
Create an Audience Profile
Knowing your audience is irreplaceable in terms of creating an effective strategy.  And because your audience is probably already in your database, you likely have enough information to create a profile of your audience.  Make sure to consider their goals and organizational duties, as well as their needs and pain points.  Then use this information to determine which products or services are best to cross-sell or upsell to each of your customers.
Understand Your Customer's Needs
Customers come from a wide range of organizations which vary in size, type, complexity, and sales cycle.  You will want to be aware of this as you determine your strategy.  Once you have onboarded your customers, you'll need to make sure to give your customer time to start using your product or service effectively before giving them new opportunities. 
At this point, think about getting them to increase usage, adopt a particular platform, and retain customers so they will be ready to buy more from you once their business begins to grow.  This is when you'll begin the work of cross-selling and upselling.
Once the customer has begun using and finding value in your product, they'll be more likely to recommend it to other people. 
Use Segments Strategically
To make the most profit possible, you'll need to identify the customers that have the greatest potential for providing you with value in the long-run.  You should also find the least profitable customers to decide whether they are a good use of your time and energy.  There are many ways to segment including demographics, geography, behavior, product ownership and usage, and product interest.  Using a marketing automation platform is a great way to help you define these segments. 
After identifying these segments, you can connect them to products that will be most useful to them.  Based on what they have already purchased and on what you know about their business, what can you offer them that would most appeal to them? 
Consider Your Tactics
There are many potential marketing tactics, but using a variety of programs and a range of channels is usually the best strategy.  To determine which work best, try out email, live events, webinars, and others.  Once you see what works, you can optimize these programs to appeal to different segments.
Try out these tactics today to improve your cross-selling and upselling strategies.  For more guidance on these practices, contact Blueprint Internet Marketing at 1.888.533.4886 or info@blueprintim.com.