How to Make the Shift from Advertising to Campaign Based Marketing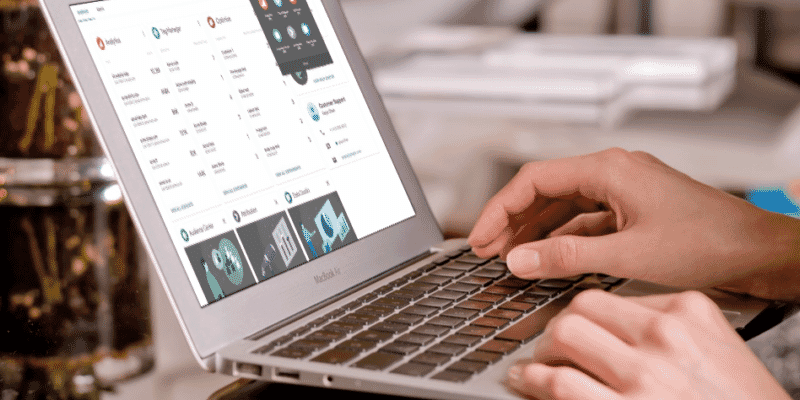 Would you like to get a better return on your marketing investment? The key to get more out of your budget is to make the shift from the traditional marketing cycle to a campaign based cycle. We show you how below.
Typical Marketing Cycle
A typical marketing cycle is composed of three main components: your website, advertisements, and your sales team. These elements work together for traffic generation and for driving sales, but ultimately create a certain degree of inefficiency. Many companies utilize this model initially and then begin to shift to more of a campaign based model as their business either grows or stagnates.
The first element of the traditional marketing cycle is a website. This is the foundation of the cycle. In this case the website acts as an online brochure for customers to peruse their products. Much like a brochure, the website will likely have both contact information and product information but not an effective way to generate and nurture leads.
Advertising is the second component of this process. Advertising methods such as print and pay per click (PPC) will direct consumers to the company's website. Once the prospects reach the website and browse the products, these leads are directed to the sales team. Not all leads may be qualified to be contacted. Some prospects may be interested in your product but not ready to purchase. Likewise, prospects might need to gain trust in your brand and learn more about your products in order to make an informed decision. From this arises the issue of the sales team being overwhelmed and frustrated by the excess of unqualified leads.
Traditional marketing cycles allow room for lost revenue and a general lack of efficiency. Though your ads might be based on certain demographics, there is no clear data on what particular ads are driving visitors to your website. The cost per lead and sale is also unclear as there are no metrics tracking each lead. Ultimately less leads are produced and the leads that are acquired may not be qualified, reducing conversions. The customers you gained have no way of being nurtured for future sales, resulting in one-time customers and lost revenue.
Campaign Based Cycle
The campaign based cycle features six steps: messaging and process mapping; a website and opt-in offer; advertising; automated email campaigns; lead scoring; and finally, projection reporting. A campaign based cycle takes longer to develop but generates better, predictable results. If you want to maximize your website visitors, leads, and sales, this is the approach you're looking for.
Whereas a traditional marketing cycle begins with the company's website, a campaign based cycle begins with a message and process map. A clear and complete message establishes both desire and credibility; it is absolutely vital for success. A process map is optional but allows you to see your entire campaign; it also removes ambiguity as the tech and marketing teams can communicate understanding on how the campaign interconnects. Developing both a compelling message, offer, and process map will help to integrate the rest of your marketing cycle.
After creating a strong message for your brand, developing a Website or landing page that maximizes lead volume is next. Unlike the traditional marketing cycle, this strategy involves integrating an opt-in offer to your website. By offering downloadable ebooks, videos, or other content, you are able to simultaneously provide value for your customer and gather their information to add them to your sales funnel.
Once you've established your website, advertising is critical. The ad should include a bold, clear headline and an enticing offer. Additionally, a unique URL should be used in order to track the results from each ad. There are multiple channels in which to feature your advertisement, including online (SEO, PPC, Social Media, Email, and Display), mobile (Apps and SMS), and offline (Radio, TV, Print, Billboards). Regardless of which channel you decide to promote your product through, the key is to focus on the cost per lead and sale.
Following this is an automated email campaign. There are a multitude of campaign types available that may suit your needs, including bonding campaigns, webinar campaigns, customer welcome campaigns, and more.
At this point, you should be receiving good lead volume and this is where lead scoring comes in. Lead scoring ensures that only qualified leads are sent to sales while unqualified leads remain in your automated email campaign. Lead scoring tracks the behavior of your prospects (the emails they open, pages they visit, surveys they complete, and products they purchase) as well as the information they provide themselves (name, email, and location) to understand when they are ready to be contacted.
The final step in the campaign based marketing process is projection reporting. This illustrates the performance of each advertising campaign so you can view your progress in one convenient dashboard. This also allows you to see what's working and what needs to be optimized to maximize your results.
Benefits of a Campaign Based Cycle
Ultimately, a campaign based cycle will produce more leads as it leaves less room for miscommunication and inefficiencies. Understanding which ads are working and which are not, in addition to the cost per load and sale, will allow you to adapt your strategy to the needs of your customers.
With consistent projection reporting coupled with the rest of the process both your sales team and your marketing team will be consistently updated on the intricacies of the cycle. This constant communication and organization will result in more sales.
Finally, an automated and systematized process will allow you to handle more leads.
Your sales team, marketing team, and customers will be informed, productive, and content.
To learn more about how you can reinvigorate your marketing strategy, get a free internet marketing analysis