A New Website Focusing on the 3 Vital Areas of Internet Marketing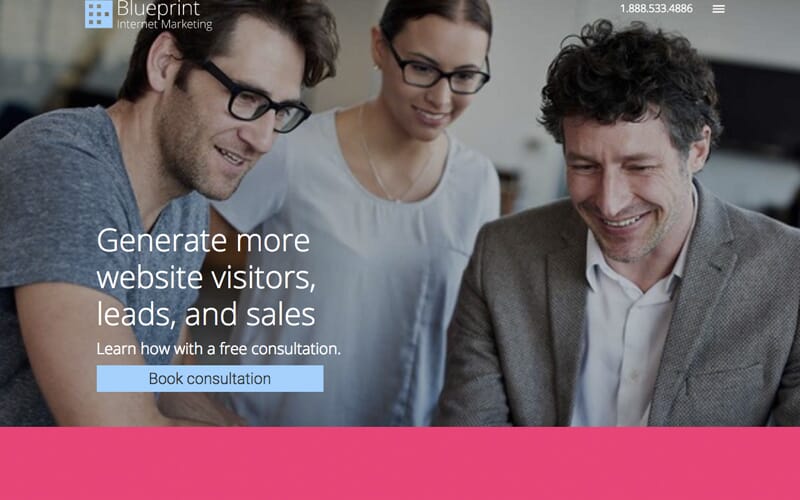 As part of our kick off for 2016, we have completely updated our Website. Since we launched Blueprint Internet Marketing several years ago, our complete focus has always been on driving real results for our clients.
To achieve this, we have always focused on the three key drivers of Internet marketing results, including traffic generation, Website development and email automation.
Our updated site allows you to navigate through these three key drivers to make it easy for you to troubleshoot and uncover what you need to drive your business forward through Internet marketing.
You will notice that each of the main pages on the site features our Blueprint to show you how all three key areas tie in together to enable you to scale your business as you can see below.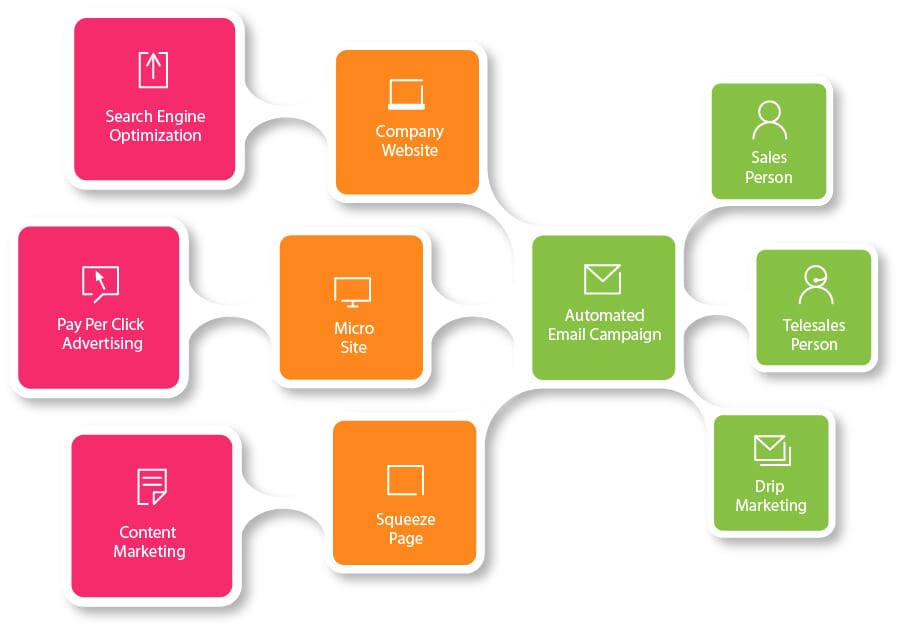 Let's take a look at why each area is so important.
Traffic Generation
Without Website visitors, you simply can't drive results. In addition to affiliate and email marketing, SEO, PPC, and content marketing are the three key drivers of traffic.
PPC enables you to drive immediate traffic to your Website for immediate results and there are five key traffic generation channels within PPC that can get 2016 moving fast. These five PPC channels include the Google search network, Google remarketing, Google YouTube display advertising, Facebook ads, and Facebook remarketing. The reason why we break these out separately is because they drive completely different results depending on your product or service, and all can work extremely well after proper optimization.
SEO still produces great results today. The starting point is to determine if your focus should be local, national or both. One of the most cost-effective solutions to implement is the initial local optimization of your business. You want to ensure that you are in all of the local directories and have positive reviews. This is the foundation of ranking in Google maps and it does not cost much to get it done.
Content marketing allows you to drive traffic from multiple channels. As you scale your business, the key is to add traffic generation channels, so you are not dependent on one or two channels, while increasing the volume of visitors to your Website. Through content marketing, you can drive traffic from YouTube, LinkedIn and other channels.
Website Development
Perhaps one of the most underutilized drivers of Internet marketing results is proper Website and landing page development. We often see businesses set up great PPC campaigns, then drive all of their ads to their Website. This is a mistake. You want to set up unique landing pages for each of your product lines. For some people, this is viewed as an expense. In reality, this in an investment that pays off both mid and long-term, while increasing lead volume by five times the amount on a monthly basis. Imagine drive five times the number of people in store to buy without spending more on advertising. This is what proper landing page development does.
Email Automation
The last area is email automation. On average, only 5% of leads are going to buy in the next 90 days. This means that the majority of leads are not ready to buy right now. This is where email automation and marketing comes in. Campaigns can be built to create a sense of urgency for prospects to drive those that are sales ready in-store to buy. For those who are not ready to buy, a drip campaign can be used to stay top of mind and overcome their objections, so when they are ready to make a purchase, they choose you.
These three key areas of Internet marketing enable you to get more out of your Internet marketing investment. If you have any questions, please leave a comment below or call us at 1.888.533.4886 for immediate assistance.