Selecting the Right Online Survey Campaign – Part Three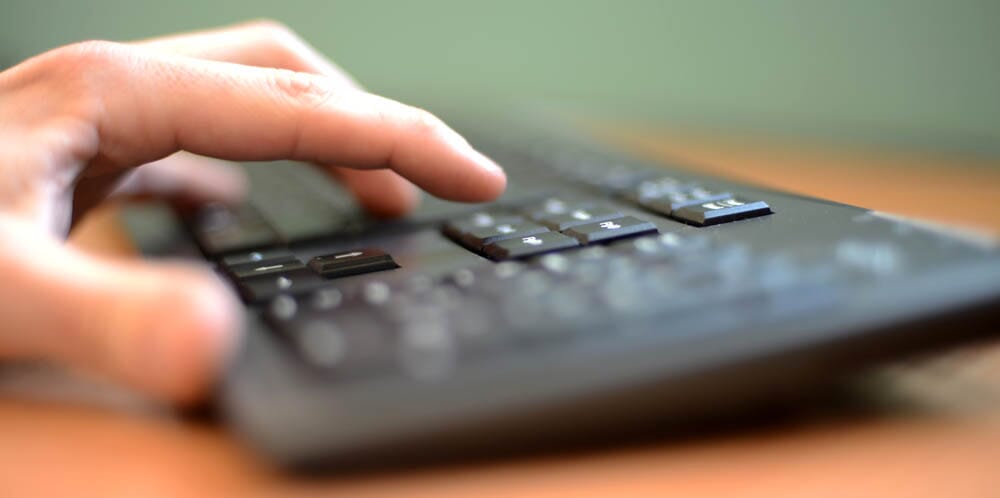 This is Part Three of a three-part post. If you missed Part One or Two, read those first here: Part One – Part Two.
As an internet marketing company, we see the value in survey campaigns that allow you to learn about your prospects as well as cater to their unique wants and needs. We've been looking at the three types of online survey campaigns. Let's take one last look at what these are:
Assessment/Lead Generation
Dynamic Offers
SMS Survey
In this post, we finish off by looking at the final type of survey campaign: SMS surveys.
SMS Surveys
An SMS survey allows your customer to opt in to your offer via SMS. Here's an example of what this looks like: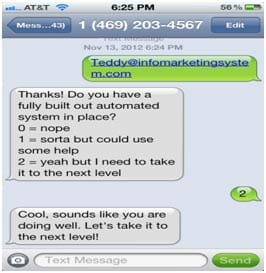 This can be especially useful when you're speaking to a live audience, such as during a webcast. A few minutes into your presentation, but before you present your content, let your audience know about the SMS option. Simply tell them that you have a lot of life-changing information to cover and only a short amount of time—instead of writing everything down, they can simply pull out their phones and text their email to your chosen phone number. Mention that once they do this, they'll receive your content (e.g. slides, infographics, eBooks, invitations to future Q&As, etc.) to their email.
In this way, you can capture opt-ins live during your presentation and increase your leads considerably. At the end of your presentation, show this information again to remind them of your SMS opt-in option. The slide may look something like this: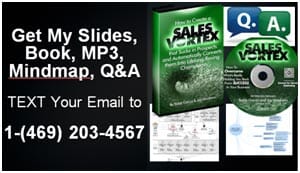 The best thing to remember is to keep your SMS survey simple, with only one or two questions to narrow down your prospect's needs. Depending on their responses, they can then be tagged for certain mailing lists that match what they're looking for.
So, how do you set it up? It generally requires an SMS service like Twilio, Call Loop, or Boomtext. Ensure that you choose a provider that has an application program interface (API) you can integrate with. The final step is to have a programmer create a custom script which integrates the SMS provider with your customer relationship management (CRM) system through this API.
This provides a quick and simple way to grow your mailing lists and increase leads and sales. By making it simple for your prospects, you are making access to your business simpler, too. This way, you'll make the most of your audience and increase the amount of people who ultimately see your content.
Survey campaigns are one of the best ways to find out what your audience needs and provide them with service that has a personal touch. Try out a survey campaign for yourself and watch your business grow!
If you have any questions or comments, please share them with us below.