Selecting the Right Online Survey Campaign – Part Two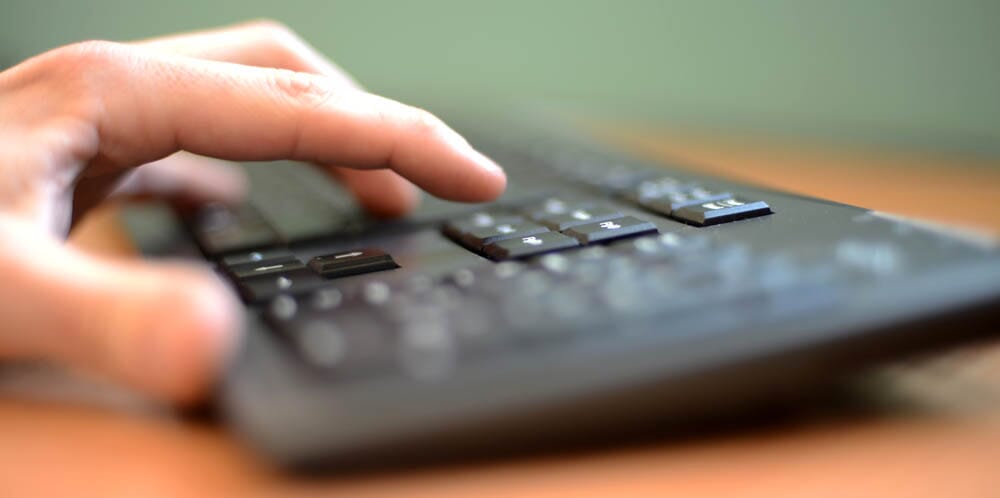 This is Part Two of a three-part post. If you missed Part One, read that first here.
As an internet marketing company, we understand the importance of choosing the right campaign. When you're selecting a survey campaign, you have a few options. We previously looked at three types of online survey campaigns. Let's recap on what those three are:
Assessment/Lead Generation
Dynamic Offers
SMS Survey
In Part One, we explored assessment/lead generation campaigns. Now, let's continue with the next type: dynamic offers.
Dynamic Offers
Dynamic offers can be extremely useful when you are attempting to target people with differing wants and needs. Once someone opts in for a lead magnet (offer) on your website, ask them to complete a survey. Then, depending on the responses they provide, you can present a one-time offer based on those responses.
Here's an example of a website with a lead magnet—in this case, an eBook download—which you can see on the right: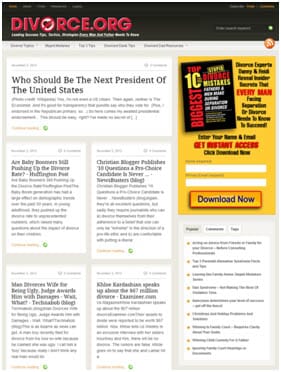 A good way to structure your survey is so that it has three parts. Here's what each part should include.
Part One: In the first part of the survey, identify the visitor's pain points. Depending on their responses, tag them for each response so that you know which follow-up emails to send. Here's the first part of the survey from the example above: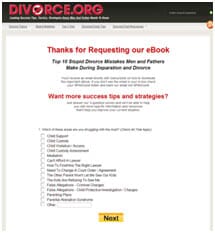 Part Two: In the second part, have them identify which pain point is the most pressing to them. When the survey is over, this is the pain point that your offer will solve. Depending on their response to this question, you are able to dynamically customize your sales message to address this specific issue. Here's the second part of the survey from the example above: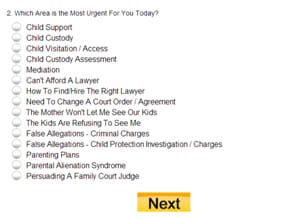 Part Three: In the final part of your survey, ask the visitor how difficult it has been to solve this issue. This allows you to determine how quickly and aggressively you should present offers or have a salesperson call them.
When the survey is over, the visitor should see the offer which corresponds to their second answer. Having several offers with their own customized sales messages is a powerful way to appeal to many people at once and drive sales.
To make this even easier, you can use what is called a dynamic sales page. This is a page that can allow you to personalize parts of your sales message with text specifically targeting that visitor's main pain point. Generally, 80% of the sales message remains the same, with the first 20% directly addressing the visitor's main concern.
Here's an example of a dynamic sales page:

The value of being able to appeal to a variety of wants and needs is enormous. Ensure that your offers and sales messages stay within the scope of your business so that you can position yourself properly in the market while distinguishing yourself as a leader.
In Part Three, we conclude this series by looking at SMS surveys. See you at Part Three!