The 6 Leading Indicators of Success in Social Media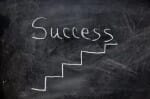 To truly understand how our business is performing, we want to look at both the leading and lagging indicators of success. For social media, the same holds true. As a digital marketing agency, we always say that there are six leading indicators of success in social media marketing. The first three key metrics that are important to keep an eye on as leading indicators of success are the volume of comments, quality of comments, and volume of shares.
Monitor the Volume and Quality of Comments
By monitoring the volume of comments, it's a clear indication of the quality of your content. But, volume does not show you the complete picture. This is where the quality of comments come in. To check the quality of comments, you want to review the sentiment of your comments that are made about your brand, products, and key personnel. There are several social media monitoring systems that you can use to monitor both the volume and sentiment of comments ranging from Lithium to Radian6. The key with these social media monitoring systems is that they have different footprints, which means that they will not be able to track everything about your business on the Internet. As a result, we recommend testing two to three systems for a period of three months before committing to a platform long-term.
Monitor the Number of Shares
The third metric that you want to track is the number of shares. The reason for monitoring the number of shares is because it's another key indicator of the quality of your content and traffic to your Website. By monitoring these leading indicators, you're able to see if you're improving your ability to increase your network size (followers, fans, friends); volume of visitors and sources of traffic; and the volume of leads and presentations.
The volume of comments and shares indicates if you will be able to increase your network size, traffic to your Website, as well as the leads and presentations, which are the three remaining vital metrics to track.
Monitor Your Network Size
By growing your network size in Facebook, Twitter, Google+, LinkedIn, and YouTube, you're increasing your influence and ability to reach a larger audience.
Monitor Your Traffic, Leads and Presentations
By driving traffic from your social networks to your Website, you're driving your lead and presentation volume. The best metric to use to track Website visitors is unique visitors from each social network, which gives you a strong indication of how well each of your social networks is performing to drive traffic to your Website.
To analyze the quality of the traffic that you're driving from your social networks to your Website, monitor your lead and presentation volume from this traffic. If you're driving good quality traffic to your site, you should be producing leads and presentations from that traffic, which are two of the most important indicators of Internet marketing success.
If you have any questions on how to analyze the results of your social networking efforts, feel free to ask. We're happy to help!