The Blueprint of Lead Nurturing Email Campaigns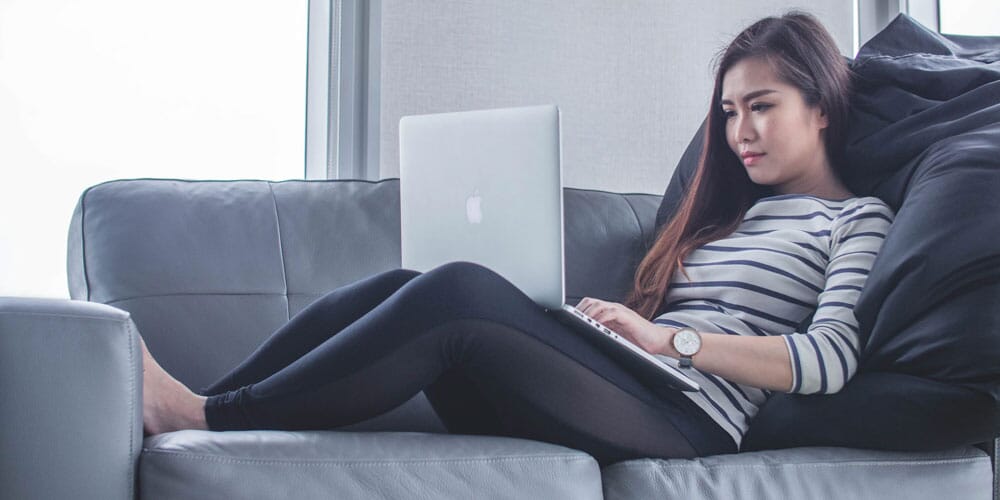 Approximately, only 5% of new leads are ready to buy now. This means that the majority of leads generated are simply not sales ready. The purpose of lead nurturing campaigns is to increase the percentage of people that buy from you over time. There are two reasons why people buy. They purchase because they desire what you have to offer and because they trust you. A well designed lead nurturing campaign provides value for your audience, so they desire what you have to offer and feel that they have a closer connection with you. Lead nurturing answers the questions in their mind as they are asking the questions. As a
digital marketing agency
, we have seen what works across multiple industries and we are going to share with you proven email marketing campaigns that will help you convert more leads into sales.
Using Your Sales Team for the Best Result
Before we jump into campaigns, it's important to realize that one of the biggest advantages of
lead nurturing email campaigns
is that it stops your salespeople from wasting valuable time. If your sales team contacts a lead too early in their sales journey, a lot of time needs to be spent on educating the prospect on your organization's solution and value. A major advantage of lead nurturing is how it can significantly speed up your sales cycle. With the right messaging, leads can be educated on your products and services and will be ready to speak with a sales agent, without feeling pressured. This leads to more sales generated and a better conversion of leads into sales.
Cold Lead Nurturing Campaign
As mentioned previously, most new leads are not ready to speak to a salesperson and this is where a cold lead nurturing campaign can be very effective. A cold lead nurturing campaign is designed to guide your leads into being sales ready. The most important aspects of a successful cold lead nurturing campaign are as follows.
Answer Questions
Your leads need answers about how your product will satisfy their needs and solve their problem, so they feel confident as they transition from the information gathering phase to the shopping and purchase phase.
Build Relationships
As you send out your content, it should be personalized and feel like it is one-to-one. Video can also be integrated into your email communication to help connect with them on a personal level.
Provide Value
Cold lead nurturing shouldn't focus on an immediate sale but instead concentrate on providing value to your prospects, so that they are well informed. There are many types of content that you can use during this information gathering stage, including:
White papers
Ebooks
Tip sheets
Checklists
How-to-videos
Educational webinar
For prospects that are further along in their decision-making, you can provide value using the following:
Product webinars
Case studies
FAQs
Data sheets
Demo videos
By providing exceptional value to your audience, you develop reciprocity, so that prospects feel that they want to give back to you because you have made a positive impact in their life. This is the foundation of making a purchase. Now that we have an understanding of the purpose of lead nurturing campaigns, as well as the assets that you can use in your campaign to provide value, let's take a look at the different types of campaigns.
Sequenced Lead Nurturing Email Campaign
While drip email campaigns often come to mind when it comes to lead nurturing, there are different types of lead nurturing campaigns that you can implement for different parts of your business, including:
Cold lead nurturing campaigns
Lead magnet follow up campaigns
New blog subscriber campaigns
Event follow-up campaigns
Cold Lead Nurturing Campaigns
When you generate a lead through an ad or your Website, there are different categories of leads based on what they opted in for or took action on. For example, if a prospect has opted in for a free consultation or called you, they have indicated by this action that they are more sales ready. For this prospect, you are directly into a sales pitch and require a follow up email sequence. For prospects that have downloaded a coupon for a discount, they are also more sales ready, and can be placed into a lead nurturing campaign that is designed to move them towards buying. An example of this type of campaign is called a pressure stacking campaign. Each email they receive builds on their initial offer, creating a sense of urgency and driving them to buy. For prospects that opt in for an ebook, they would require more of a traditional drip campaign to answer the questions in their mind while they are asking them. The way to determine this is by understanding their emotional drivers, including their desires, fears, frustrations, and obstacles. By understanding their emotional drivers, you can send them high value content that appeals to their desires, while overcoming their fears and obstacles. That is the purpose of cold lead nurturing. To understand if they are sales ready, provide them with offers that are lower down in the funnel with the content you provide. For example, if a prospect downloads our email automation ebook on our Website and we send a follow up video series on email marketing, we could offer a free analysis in the emails and landing pages. Once the prospect opts in, we know they are sales ready and it's time to call them and make the sale.
Lead Magnet Follow-Up Series
If you have generated a lead from a free giveaway such as an eBook, it is essential to follow up to drive the prospect into the next stage of your sales funnel. A lead magnet follow-up sequence can be designed to drive a prospect into one of your stores, make a purchase online, or to speak to a sales person. There are six effective email sequences that can be used for this purpose.
Foundation Sequence
A foundation follow-up sequence is typically in the form of a thank you or auto-reply email after a prospect downloads your lead magnet. This helps ensure that your lead has provided a valid email address. Typically, with a foundation follow-up sequence, you want to add additional sequences.
Survey Sequence
Using a survey sequence can be as simple as including a survey right on your thank you page. The survey is used to learn more about your prospect, so you can provide the right information to them and place them in the right email follow up sequence. For example, If someone downloads our ebook on SEO, we can provide a survey on the thank you page that asks them what information best fits their needs, such as local SEO, organic SEO, etc. If they select organic SEO, we can then place them in to an email series that explains what to look for when implementing an organic SEO campaign.
Drip Sequence
A drip sequence is a typical sequence that you can use after your foundation or survey sequence. A drip campaign allows you to drip out value-based content over time to answer the questions your prospects have regarding their desires, fears, frustrations, and obstacles.
Video Sequence
Just like a drip sequence, you can use a multi-video sequence to provide value to your prospects and establish a better relationship with them. If you present yourself well on video or have a member on your team that comes across well, this can be a very powerful method. You can even create your email sequences as a series, also known as a soap opera sequence to link one email to the next.
Sales Letter Sequence
If you have a low priced product as your initial sale, a sales letter sequence can work well for you. You can either position your sales letter right on your thank you page or you can send a sequence of emails that link to your sales letter. Quite often, we include a bonding sequence between your thank you page and your sales letter email sequence. The purpose of the bonding sequence is to establish reciprocity similar to a drip sequence.
Pressure Stacking Sequence
As discussed previously, if your lead magnet was for a coupon or discount, using an email sequence that layers additional offers with a sense of urgency can help entice your lead to make a purchase.
New Blog Subscriber Series
In today's online world, a blog is vital. Since it takes a lot of effort to build your blog and acquire new subscribers, lead nurturing email campaigns can help you maximize the return on your blog investment. When a new prospect subscribes to your blog, thank them! A personalized email is a great way to show them your appreciation. After a lead has subscribed to your blog, educate them on what to expect from your business and blog, so that they know what to look out for. This helps create proper expectations, which will improve your open and click-through rates on your future emails. Often a lead may sign up for a blog and then forget about why they did. A reminder email helps remind your subscribers why they signed up in the first place. Some examples can be to highlight 'best of' blogs, or a preview to a new feature or announcement. Don't forget to promote your new offers and events to your blog subscribers.
Event Email Campaigns
Automated email campaigns are the perfect way to engage and attract qualified leads to your upcoming event. Start by sending invitations to qualified leads and continue with reminder emails and a follow-up sequence after the event. Your follow-up sequence is similar to a sales letter campaign. After the event, send a sequence of emails to your prospect that drive them to your sales letter if they did not make a purchase at the event. If they did purchase, you can place them in an on-boarding email sequence to maximize adoption.
Drip Email Sequence
Drip email campaigns are a proven way to increase sales volume and lifetime revenue per client. They are perfect for products with long sales cycles, and for onboarding, upselling, cross-selling, customer loyalty and retention programs.
Getting Started
Successfully executing lead nurturing email campaigns will effectively grow your business by generating more sales from your leads as well as upselling and retaining your existing customers.