The Complete Email Marketing Blueprint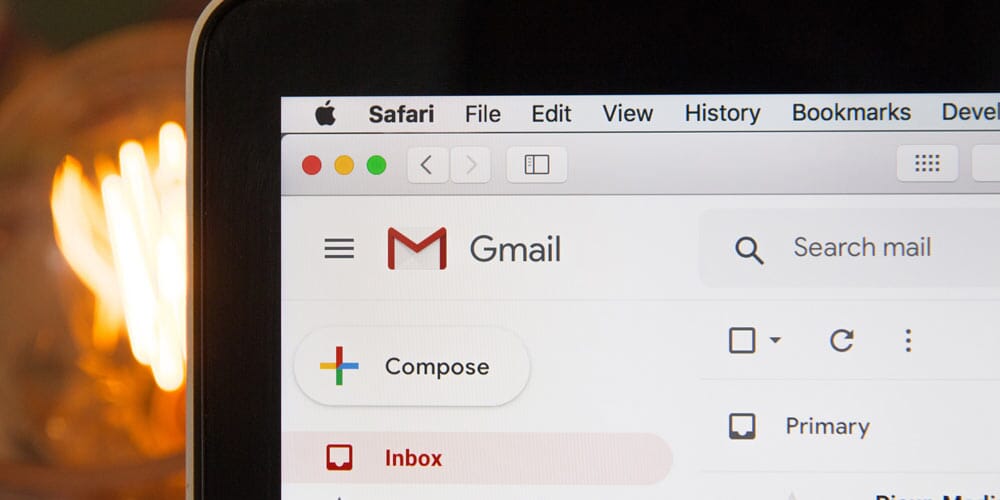 When you generate leads, your prospects are at different stages of the buying cycle. Some may be ready to purchase, while others are gathering information or comparison shopping – and not yet interested in speaking to a salesperson. Email automation lets you cultivate the relationship and build desire in preparation for your sales pitch. Once you've made the sale, email automation can be used to onboard clients, upsell, retain, and even re-engage lost clients. You maximize revenue with increased value per customer. As a digital marketing agency, we have built multiple campaigns for clients and have seen what works across multiple industries. Let's take a look at the different types of email marketing campaigns.
Lead nurturing campaigns
Lead nurturing cultivates and informs prospects along the path to the buying decision.
Campaigns include:
Cold lead nurturing email series
Cold lead nurturing video series
Sequenced email series
Lead magnet follow-up email series
New blog subscriber email series
Event follow-up sequence email series
Drip email series
Sales conversion campaigns
When leads are sales ready, email automation can create a sense of urgency as it drives prospects to your sales pitch, producing consistent, predictable results.
Campaigns include:
Sense of urgency email series
Promotion drip email series
Sales letter email series
Webinar email series
Event closing deals email series
Product launch email series
Sales enablement email series
Ecommerce campaigns
Customers abandon 60-80% of shopping carts without completing their purchase. They view almost 80% of emailed receipts. These statistics point to the value of email for improving both initial sales and lifetime revenue per customer.
Campaigns include:
Abandoned cart email series
Ecommerce email receipts series
Onboarding campaigns
Selling a customer is just the start. To maximize adoption and lifetime revenue, it's vital to help your customers succeed with your product. Providing positive reviews and supporting the customer experience with social proof can drive future sales.
Onboarding email campaigns available from Blueprint include:
Welcome email series
Reviews email series
User onboarding email series
Customer experience campaigns
You work hard to win new customers. That's why it's so important to treat your customers well, learn from them and recognize any signs of dissatisfaction.
Blueprint's relationship-building email campaigns include:
Milestone bonding email series (birthdays, anniversaries, etc.)
Customer satisfaction survey email series
Upselling campaigns
To maximize the lifetime revenue that a client spends with you, upselling is essential. Blueprint achieves this by developing repeat customer email campaigns for your business.
Retention campaigns
Once clients are purchasing from you, make it easy for them to renew. Blueprint retention campaigns use a sequence of emails that are automatically sent to targeted customers to maximize both retention and revenue.
Re-engagement campaigns
All companies lose customers. With the right efforts, you can win back many of them – at lower cost than replacing them with new clients. A re-engagement email campaign from Blueprint can get you there.
How to Use Email Automation Campaigns Successfully
Now that you know what the different types of email automation campaigns are and how they communicate to leads and customers, it's time to dive into each type of campaign and learn what it can do for your business.
#1 – Lead Nurturing Campaigns
Many new leads are simply not ready to speak to a salesperson. This is where cold lead nurturing plays an important role. Prospects buy when they want what you're selling and believe that it provides good value and feel comfortable in their relationship with you. Blueprint's lead nurturing system guides your leads to sales readiness.
Cold Lead Nurturing Email Series
A cold lead nurturing email series helps prepare leads to convert into sales. Here is how:
Answering your prospect's questions
At every step in the buyer's journey, prospects are asking questions. They need good answers in order to feel comfortable as they move from information gathering to comparison shopping to purchase. Blueprint's cold lead nurturing campaigns get results by listening to their needs and providing information that answers their questions at each step along the way.
Personalized communication
Because your relationship with prospects is key to the buying process, marketing communication should feel like it's one-to-one and personal. Content should answer their questions directly, with responses matching your prospects' needs and emotional drivers. Effective content helps to solve their problems and lays the foundation for closing the sale and developing a long-term relationship.
Provide value
Since the majority of new leads are not sales ready, nurturing typically does not focus on immediate sales. Instead, it concentrates on providing value to your prospects, so they feel more comfortable doing business with you. This is your opportunity to educate and establish top-of-mind awareness of your brand, so that when prospects are ready to make a purchase decision, they choose you.
Cold lead nurturing support and implementation
At Blueprint, we work with you to understand the emotional drivers of your audience and the questions they are asking at different steps in their journey. Then, we map out your email campaign and illustrate what message to communicate in each email and landing page. Next, we write, design, code, and set up your campaign in your email marketing platform, such as Pardot or Hubspot.
Cold Lead Nurturing Video Series
A cold lead nurturing video series helps develop a relationship with new prospects. Here's how:
The power of video
When a new lead is generated, it's the right time to start developing your relationship with them. Videos are great relationship builders on your thank you pages, immediately after the initial opt-in, in nurture content, or even in multi-video sequences.
Answer your prospect's questions
At every step in the buyer's journey, prospects are evaluating their relationship with you and your company, and their desire for what you're selling versus the competition. They are asking specific questions and need good answers in order to feel comfortable as they move from information gathering to comparison shopping to purchase.
Connect with your audience
Since the relationship is such an important part of the buying process, consider using video to connect with prospects and answer their questions. At Blueprint, we achieve this by outlining the emotional drivers of your target audience, then mapping out an email campaign to answer your prospect's questions as they proceed through the buyer's journey.
Video development process
Both video scripts and emails are written for your complete cold lead nurturing campaign, so you can see how the entire campaign flows from one step to the next. Then, videos are recorded and edited, including design and animation, if necessary. Next, landing pages are designed to house the videos and your complete email campaign is set up in your preferred email platform. At Blueprint, we offer Pardot Consulting and are Pardot and Hubspot certified.
Sequenced Email Series
A sequenced email series let your business build relationships and desire with prospects and clients in stages.
There are 7 stages of sequenced email marketing. Thinking about email marketing and automation, often the first thing that comes to mind is building a drip campaign to nurture leads. This is a great start, but there's so much more that email can do to help drive your marketing and business forward. Let's take a look at the seven stages of email marketing and the email sequences you can use to get the best possible results with Blueprint:
Lead nurturing email series
When you generate a new lead, you want to bond with the new lead and create value for them. Various email sequences can be used to achieve this. For example, a lead generation campaign can include a standard drip email sequence or a multi-video bonding sequence. For leads generated at an event, you may want to use an event follow-up sequence. The key at this stage is to develop a relationship with your audience, while providing value to them, so they are better prepared to buy from you.
Sales conversion email series
Once leads are sales ready, you can either drive them to a sales campaign through email or have a salesperson call. Many businesses use both email and salespeople to maximize results. Different types of email campaigns can be used: these range from driving prospects to a sales letter, to a webinar campaign.
Onboarding email series
While making the first sale is a great step, to maximize lifetime revenue per client, you also want to maximize retention and upsell clients in the future. That's why onboarding is so important. To ensure that clients get the most out of your product or service, set them up for success. Show them how to use your product to get the best possible results. When they are successful using your product, they are more likely to buy again in future.
Customer experience email series
You work hard to win new business. When you make your customers feel special, they are more likely to be loyal. An easy way to achieve this is through milestone bonding campaigns, where you connect with your audience on special occasions such as birthdays or anniversaries. Another valuable campaign is the customer experience survey email series. This approach lets you discover how clients feel about your business and your product, allowing you to make well informed adjustments to satisfy client needs and continue to win their business.
Upselling email series
If you know what product a prospect may be interested in following their initial purchase, you can use email to automatically send relevant offers to your clients. This helps you to maximize lifetime revenue per client while increasing selling consistency, creating a more predictable business.
Retention email series
Once your client is purchasing from you, make it easy for them to renew. Our internet marketing company develops retention campaigns using a sequence of emails that are automatically sent to customers to maximize both retention and revenue.
Re-engagement email series
When you lose a customer, or if a customer has gone cold and hasn't purchased, email campaigns can help to reengage them. For example, a limited-time promotion can entice a lost customer to return. If you have updated or improved your product, email can educate the customer on how your new offering can now satisfy their needs.
Lead Magnet Follow-up Series
A lead magnet follow up series provide immediate gratification and value to your leads. Here's how:
Driving to the next step in your funnel
Once you have generated a lead using a free giveaway such as an eBook, it's important to follow-up and drive your lead to the next step in your funnel. For some businesses, the objective may be to drive them in-store. For others, it may be to make an initial purchase or simply nurture the lead.
Foundation sequence
The foundation follow-up sequence allows the prospect to download your lead magnet, via either a thank you page or an auto-reply email. The advantage of using auto-reply email for the download is that you can ensure that your prospect has provided a valid email address.
Survey sequence
Once you have generated the lead, the thank you page can be used as a survey to learn more about your prospect and place them in the right follow-up sequence.
Drip sequence
If your lead is completely cold, a drip sequence provides a powerful way to educate prospects, while building a relationship with them – creating an increasingly sales ready prospect.
Sales letter sequence
For selling prospects a low-price product, you can present the offer on your thank you page, then use email to follow-up with the offer.
Video series sequence
When your prospect has opted in to learn something, video can be integrated into your follow-up sequence. This provides an immediate start to the bonding process. You can use a single video or introduce prospects to a multi-video sequence to be accessed by email.
Pressure stacking sequence
If your prospect has opted in for a coupon or sales offer, you can layer additional offers by email to create a sense of urgency and entice your prospect to buy in the short term.
New Blog Subscriber Email Series
A new blog subscriber email series helps welcome, educate, and effectively promote your business.
A blog is vital to your success online. It allows you to create value for your audience, rank for more keywords, and can even serve as landing pages for your email drip campaigns. It takes a lot of work to build your blog every month and acquire new subscribers. Let Blueprint show you how to use automated emails to maximize the return on your blog investment with these campaigns:
Show your subscribers some love
Building your blog following is so important to your business. Email provides a powerful way to show your tribe some love. When prospects subscribe, it's time to thank them and show your appreciation.
Educate subscribers
Once prospects are subscribing to your blog, educate them on what to expect from you, your business, and your blog, so they know what to look out for. This is your chance to prepare your prospects with positive, accurate expectations that will improve open and click-through rates on emails to come.
Reminder sequence
Who isn't familiar with signing up for something, then completely forgetting about it as time goes by? It's a fact of blog life – and it's where reminder emails enter the picture. Take the time to remind your subscribers about why they opted into your blog. You can highlight "best of" content, or preview upcoming features and new announcements to look out for in future.
Promote
In addition to providing value to your clients and educating them, use email to communicate new offers, promotions, and events.
Event Sequence Email Series
An event sequence email series educates and sells new event leads by attracting and engaging qualified visitors to your event with automated email campaigns. Start before the event, reaching out and inviting qualified leads to attend. To maximize results, continue with reminders and follow-ups after the event. Here are the different steps:
Invitation sequence
Events can attract two types of traffic: walk-by visitors and invited visitors. Email can play a vital role in driving qualified visitors to your event or booth. A sequence of invitation emails can help you attract more qualified prospects to visit and talk with your consultants.
Reminder sequence
Once prospects sign up to attend your event or booth, send a sequence of reminder emails to lift the number who remember your event and show up. Well-timed reminder emails can make the difference between average attendance and exceptional results!
Event follow-up sequence
Businesses often invest considerable time and effort to attract event visitors. For maximum benefit from your event, create and implement a standardized follow-up campaign as well. Blueprint can show you how to use this powerful tool for achieving strong, predictable results for your events.
Drip Email Series
A drip email series helps your business Increase sales volume and lifetime revenue per customer. There are many reasons to build drip campaigns.  Drip email campaigns can be used for products with a long sales cycle, as well as upselling, cross-selling, onboarding, retention and other customer loyalty programs. Here are some tips:
Use multiple channels for best results
Email marketing campaigns need not function entirely on their own. Blueprint recommends augmenting drip email campaigns along with additional channels for the best results. Combine SMS text messages, direct mail, and phone calls with drip emails for best results.
Make leads sales ready
The principal use of drip campaigns is to make leads sales ready, so they are prepared to speak to a salesperson. If you're selling higher-priced products and services, a drip campaign is ideal. You can progressively deliver the right information at the right step in the buyer's journey.
Understand the emotional drivers
The best way to get started with developing a drip email campaign is by understanding your audience's emotional drivers. You want to know about their desires, fears and frustrations, so you can understand what's important to them. Then, develop valuable content that answers their questions, so they're better prepared to speak to someone and buy.
#2 – Sales Conversion Campaigns
There are a number of ways that email automation can drive prospects to take a specific action or convert into a sale. Here are the different types of sales conversions campaigns and what their goals are.
Sense of Urgency Email Series
A sense of urgency email series will maximize the conversion of leads into sales for your organization.
Moving prospects further down the funnel
When you generate a lead through an offer suggesting the prospect is close to making a purchase – such as downloading a "save now" coupon – it's the ideal time for a sense of urgency email campaign.
How sense of urgency email campaigns work
Prospects who are close to making a purchase decision often sit on the fence, wondering whether to move forward and make the purchase. This is where pressure stacking comes in, also known as sense of urgency campaigns. Successive emails layer additional promotions on the initial offer. The goal is to tip the prospect off the fence – to buy now because they don't want to miss out on your time limited offer.
Integrate offers into your drip campaigns
Try adding offers to the landing pages used for nurture content. These offers can drive prospects further down the funnel to make a purchase, or show that they are ready for a salesperson to call.
Promotion Drip Email Series
A promotion drip email series will drive prospects to take action and buy.
Once you have generated a lead, if it's a cold lead your first step is to bond with the prospect. Over time, as the lead is warmed by your email marketing campaign, you want to drive them to take action and buy. Blueprint recommends using these promotion campaign tips:
Use the right offer
Various kinds of promotions are possible after bonding with your prospects. Some can be time limited discount offers, while others can be high-value entry level offers to entice prospects to make an initial purchase.
Integrate drip campaigns
Since many prospects are not yet ready to buy, you can use drip campaigns in between offers. This lets you continue building your relationship with prospects, nurturing them to sales readiness.
Sales Letter Email Series
A sales letter email series will generate sales more predictably for your business. Here's how they work:
Sales letters or salespeople?
Once you're generating leads, you have three options to convert your leads into sales. The first option is to nurture your leads and have salespeople call on qualified, sales ready prospects. The second is to drive qualified prospects to a sales letter or an ecommerce site. The third is to use a combination of salespeople and sales letters or ecommerce sites. The best choice depends on your business and resources.
Types of sales letters
A sales letter can take many forms. It can be plain text, video, video animation, etc. The first thing you want to do is to test your actual sales letter copy. Next, test different mediums, such as video using a sales script. You want to find the sales letter that provides the best possible conversion results.
The sales letter email series
While it's great to have a sales letter to convert leads into sales, email plays a vital role in driving prospects to your sales story. It's not just a matter of sending one email; a series of emails will maximize the volume of people that see your sales pitch.
Pre-Launching your sales letter
Before sending your prospects to your sales letter, provide value to your audience. This establishes both your credibility and a good understanding of how much value you can bring to the table. By providing prelaunch value, prospects will be more inclined to spend money with you and to see how much further you can take them on their journey.
Webinar Email Series
The goal of a webinar email series is to drive prospects to register for your event, attend, and buy your product or service.  Webinars can be a powerful way to drive prospects to a sales pitch and convert them into sales. They can be live events or completely automated. The automated webinar offers the advantages of a standardized pitch and anywhere/anytime access for your prospects. On the other hand, the live webinar lets you engage with your audience in real-time, with the opportunity for questions and answers.
There are three key sequences for a webinar email series:
Webinar invitation sequence
Email plays a vital role in driving prospects to your webinar. By sending a sequence of invitation emails, you can maximize the volume of qualified visitors who sign up for your webinar.
Webinar reminder sequence
Once prospects sign up to attend your webinar, send a sequence of reminder emails to maximize the number of people who show up. This can make the difference between average attendance and exceptional results.
Webinar follow-up sequence
Businesses often invest considerable time and effort to attract webinar visitors. For maximum benefit from your webinar, create and implement a standardized follow-up campaign as well. Blueprint can show you how to use this powerful tool for achieving strong, predictable webinar results.
Event Closing Deals Email Series
An event closing deals email series helps maximize sales at and after your event. Here are some tips:
Provide a time-limited offer
The first step in closing more sales at an event and afterward is to start the sales process at the event. Even when purchases can't be made on the spot, you can get prospects started on the path to purchase. Free trials and promotions, such as a discount or a bonus, are great ways to get the ball rolling.
Make it simple
If you have a multi-step purchase or set-up process, help your prospects with this at the event. For example, use a tablet to set up an account or profile that will be needed at the time of purchase. The more you simplify the buying process, the more you will sell.
Make purchasing online easy
If your product can be purchased online, help visitors make the purchase while they're at your event, or use email to provide a link directly to the product or service of interest. That way, they don't have to spend time searching for – and possibly not finding – what they want.
Simplify the paperwork
Perhaps you have a more complex product or service that requires negotiation, proposals and pricing options. When that's the case, provide a spot to sit and discuss things. Have price sheets or other material on hand and help your prospect with selecting options and completing the paperwork.
Set up targeted email follow-ups
Some prospects simply want information and don't have time to talk. Have a tablet on hand to capture their contact information, and place them in an email campaign designed to educate and nurture prospects. When prospects are further along in decision-making, place them in an email sequence that establishes credibility with case studies and other helpful content. If your prospect has already purchased, place them in an onboarding sequence to ensure successful retention and relationship-building.
Product Launch Email Series
A targeted product launch email series will generate excitement and accelerate sales.
There are three phases to launching a product through email:
Pre-prelaunch sequence
The pre-prelaunch sequence generates excitement and anticipation for your product launch. This phase lets your audience know that you will be launching a new product and to look out for it. Your goal is to generate interest and uncover pent-up demand.
Prelaunch sequence
The prelaunch sequence should provide exceptional content and value for free. You want to exceed the expectations of your audience, so they feel amazed at what you have given them for free. This creates a sense of reciprocity – doing something for you in return.
Launch sequence
The launch email sequence builds on your prelaunch sequence, but now there's an exchange for money. For example, if the prelaunch sequence taught prospects how email marketing campaigns work and provided an in-depth plan, your actual launch could provide in-depth knowledge of how all of the vital email marketing campaigns work. The key is that your free content has to be so good that prospects feel very comfortable spending money to buy your products because they want to continue their journey with you.
Sales Enablement Email Series
A sales enablement email series drives more consistent sales and marketing communication by:
Supporting the buyer's journey
Buyers make purchases in specific steps from awareness, to information gathering, to comparison shopping, to purchase, to post-purchase. Marketing supports sales and establishes consistent communication by building content and email campaigns to accompany the buyer's journey.
Convincing versus attracting buyers
Front-end marketing focuses on attracting buyers to engage with your business or learn more. Next, enablement content helps to convince prospects that your product is better and provides more value than what your competitors offer. Specifically, enablement content explains how your product delivers the value your prospects want.
Focus on information and comparison
Aligning with the buyer's journey, marketing communication focuses on the awareness and information gathering stages. A content marketing approach attracts prospects with social media, blogs, white papers, etc. Sales enablement campaigns are further down the funnel, at the information gathering and comparison-shopping stages of the buyer's journey. Content that helps support sales enablement includes feature sheets, ROI reports, product comparisons, case studies, demo videos, and integration content.
Getting buy-in from your sales team
To ensure that sales enablement content is used by representatives, it's vital to get their buy-in while the content is in development. Take time to review their communication process with them, and map out what kind of content is going to be genuinely useful through the buyer's journey. Once you get buy-in, be sure that members of the sales team know where to find the content, and how to use it.
Campaigns and enablement content
There are two sets of content to provide to your sales team: the first is campaigns, the second is assets. For lost sales opportunities, prospects can be placed into an automated email campaign to stay top-of-mind, or into a promotion campaign to try to close the sale. For won sales, prospects can be placed into an onboarding campaign, as well as retention and upselling campaigns. As above, provide assets ranging from product comparisons to case studies that will help salespeople close.
Email templates
Sales enablement email templates help you ensure that prospects receive a consistent message that maximizes sales. These can be used to support sales team communications with prospects.
#3 – eCommerce Campaigns
A mixture of art and science, eCommerce email automation campaigns help increase your online store's sales. There are two very effective methods:
Abandoned Cart Email Series
An abandoned cart email series helps generate more sales by:
Supporting the buyer's journey
Customers abandon 60-80% of online shopping carts without completing their purchase. This means that you are closing only 20-40% of the clients who add your product to their cart. It also means that you can close more prospects with Blueprint's abandoned cart follow-up email series.
Abandoned cart emails work
Approximately 50% of abandoned cart emails are opened, and approximately 33% of clicks convert to a sale. These high rates mean that abandoned cart emails can pay for themselves and more.
Reminder emails
Prospects who have added an item to their cart are warm leads. Some may not have intended to abandon your cart at all: they may have been interrupted by a technical glitch, or a personal priority. Saving the cart and emailing it to them with a link to complete their purchase is possible with Blueprint's help. It's a simple, effective technique for getting warm leads back on the path to purchase.
Offer a discount
While technical or personal interruptions may be the reason some prospects don't buy, a large proportion abandon their cart on seeing a total cost that's higher than they expected. Overcome this by offering a discount or special savings.
Reserved for a limited time
Create scarcity and a sense of urgency by letting your customer know that you have held their item and pricing for them – but only for a limited time. Blueprint can show you how to make it work.
Combine offers
Offers don't have to be used in isolation. Test combining offers, such as a discount coupled with holding the product in their cart for a limited time. You can also make it easy for customers to get questions answered by including a phone number or instant chat for support.
Ecommerce Email Receipts Series
An eCommerce email receipt series is clever way to generate more sales. Here's how:
Highest open rate delivers opportunity for you
Transactional emails – such as ecommerce receipts – consistently have the highest open rate of all commercial emails. In fact, approximately 70- 80% of people open their email receipts. Let Blueprint show you how to take advantage of this exceptional opportunity to upsell and cross-sell to maximize your lifetime revenue per client.
Make it easy to share socially
Make it easy for clients to share their purchase and excitement with others by adding social sharing buttons to your receipts. It costs nothing, while you gain free exposure and organic growth.
Ask for feedback
Your customer's buying experience is fresh in their mind – the perfect time to ask for feedback. Offer a discount or other small incentive in exchange for their feedback. You'll get valuable learning about what paying customers like and dislike, and how you can improve, so they buy from you again.
Promote
Since so many customers view their receipt, this is a great opportunity to communicate promotions, such as a discount or bonus with their next purchase.
#4 – Onboarding campaigns
Successful onboarding campaigns uses effective messaging to help guide prospects from their first interaction with your business to becoming a paying customer.
Welcome Email Series
A welcome email series ensures success with the right start. Here's how:
Peak interest
Of all the emails you send to your audience, the welcome email gets one of the highest open rates because your clients are at peak interest. It's a great opportunity to connect with your audience using an auto-responder email for simplicity and consistency.
Don't stop at just one email
We typically recommend sending 4 to 6 emails as part of your welcome series. We recommend more than one email because it takes multiple emails to build a relationship and trust with your prospects. What's more, these emails act as a bonding sequence that sets up a sales sequence.
Goals of a welcome email series
Your welcome email content depends on the goals of your campaign. The two major types of welcome campaigns are:
Product buyer follow-up
When your client makes a purchase, use your initial email to introduce yourself, welcome your client, and provide information to set up for success in using your product. Next, introduce your brand story, so you can bond with them. Ask how you can be of further assistance. You want to fully satisfy their needs and build a personal relationship with them. Then, let them know what to expect next.
Information follow-up email
If your prospect has opted in to receive information, such as your blog or newsletter, start by welcoming them. Then, provide additional value to develop a relationship and credibility with your prospect. Provide high-quality content and let your prospects know what to expect from you. This helps you build a relationship and creates an open loop for your next email.
Reviews Email Series
A review email series helps you establish credibility in the market.
Drive rankings and influence sales
Customer reviews are a key component of a company's marketing campaign. They can elevate your search (SEO) ranking, and they provide social proof that prospects look for when evaluating potential vendors or suppliers. Establish your credibility in the market with Blueprint's reviews email series.
Local SEO rankings
Ranking locally is an important part of an SEO campaign. To elevate your ranking, it's important to set up your local listings while maximizing the number of positive reviews for your business. Email automation can help by systematically driving buyers to leave positive reviews.
Increasing credibility and sales
When prospects are considering buying your product versus your competitor's offering, they look for social proof to support your claims. Online business directories are the most frequently used sources of customer ratings and reviews. Using email automation to increase reviews Once clients have purchased from you, it's the perfect time to ask for a review. There are two ways you can achieve this:
#1 – Email customers to request that they provide a review on a business directory such as Google My Business.
#2 – Alternatively, drive them to your own survey. When the review is favourable, ask them to place their review in a business directory.
The second approach provides greater control as you determine your customer's view before referring them to an external directory. Blueprint can work with you to determine your ideal process, then build your reviews email series to maximize your results.
User Onboarding Email Series
Choose a user onboarding email series to ensure your customers' success and retention. Here's how:
Ensuring client success
Onboarding clients after they purchase your product is a must. It builds your relationship with them, helps customers feel that they are part of a community of like-minded people, and gives them a sense of support. For effective onboarding, Blueprint recommends a series of three emails:
Welcome email
The first step in the welcome email is to thank your client for their purchase and welcome them to your community. Then, communicate your value proposition, so customers are clear on what your product will do for them. Next, offer some quick and simple wins on how to use your product. Last, let them know what to expect next, so they look out for your next email.
Community email
The community email shows clients that other people just like them are using the product successfully and getting results. This encourages your client to succeed with your product because they are not alone. It also provides additional tips that get them excited about using your product, while giving them some quick wins and confidence.
Support email
At this point, clients should be comfortable using your product, but some may need assistance. Provide a phone number and other contact information for support, so customers feel comfortable reaching out if they need help. Again, provide additional tips to reinforce their confidence with some quick wins.
#5 – Customer Experience Campaigns
Customer experience campaigns help cultivate your relationship with your clients and build brand loyalty.
Milestone Bonding Email Series
A milestone bonding email series helps build long-lasting relationships with your clients. You invest significant time, effort, and money into acquiring clients, so building long-lasting relationships is a business imperative. To retain clients, providing valuable content is important but not enough: you also need to focus on relationship building. Let Blueprint show you how to use email automation to generate meaningful engagement with your audience, and demonstrate that they are valued with the following methods:
Establish goals
Before building out a milestone campaign, establish your marketing objectives for the program. Goals to consider include increasing engagement, loyalty, traffic, purchases, or retention. You may want to reengage with inactive clients, remind them about your products, or let them know about new updates now available.
How to capture milestone information
You may not yet have all of your clients' milestone information. To capture the data needed, set up web forms where clients or sales representatives can enter the details.
Email timing
Your emails will be communicating marketing promotions in concert with the client's milestone. Therefore, for best results these emails should be scheduled together with planned marketing promotions such as special offers or events.
Establish your milestones
Once you have your marketing goals in place, identify the client milestones that are relevant and manageable for your business. These might include anniversaries, birthdays, revenue benchmarks, completed installations, event participation, etc.
Connect marketing goals with milestones
At this point, you have a clear understanding of your marketing goals and the milestones that you want to focus on. Now you can determine which emails will include specific marketing calls to action to achieve your goals.
Customer Satisfaction Survey Email Series
Using customer satisfaction surveys helps your business gain insight for continuous improvement.
Listen to improve
A customer satisfaction survey allows you to learn what you can do better to satisfy the needs of your clients and create a more effective sales process while elevating your brand image. This helps with both future sales results and maximizing the lifetime revenue per client through improved retention.
It all starts with your invitation
The email inviting customers to complete your survey plays a vital role in how many responses you get. The better your invitation, the better your results will be in terms of the number of people completing the survey.
What to include in your survey invitation:
Start with a friendly salutation to personalize your message, such as "Hi Jane" or "Hey Rob."
Explain why your customer is receiving the invitation and why they have been selected.
Explain the purpose of the survey and how they will benefit.
Provide an estimate of how long it will take, so they are prepared for the length of the survey.
Allow survey recipients to contact you to ask questions by including contact info. This helps to establish credibility.
Make the survey link easy to spot and easy to click.
Thank your customers sincerely, since they are doing you a favour.
Ensure the signature is a real person, so it feels authentic.
#6 Upselling Campaigns
To maximize the lifetime revenue per client for your business, it is essential to use effective upselling campaigns. Here's how:
Build on the initial purchase
Asking for an additional sale may feel difficult, but some customers will respond to your upsell offer with another purchase. Email is a great way to generate additional business consistently. Effective upsell communication focuses on helping customers on the journey they have already started with you.
For example, if a client purchased email automation training from Blueprint to learn how to develop email marketing campaigns, we could follow up with an upsell on landing pages that maximize the conversion to sale. This works well because it builds on the initial purchase and provides added value.
Your upsell email
For best results, include the following components in your upsell email campaign:
Start with a personalized greeting to communicate one to-one with each individual.
Show recently purchased items, so clients can see the smart choices they already made.
Suggest new products that build on what they previously purchased.
Ask clients to update their preferences on the types of items that interest them, so you can continue to refine your recommendations based on their desires.
Make it easy for customers to contact you to voice a concern or ask a question. Show that it's a two-way relationship.
Include social sharing buttons to make it easy for clients to share your product offerings with friends or associates.
# 7 – Retention Campaigns
Customer retention campaigns are a proven way to increase the lifetime value of your clients by:
Build brand advocacy and loyalty
Customer retention is more than a sequence of emails. It's a process that starts with your customer's first purchase and continues through their ongoing interactions with you. To gain clarity on what to communicate to clients, map out your ascension ladder from your entry-level product to additional products. When a customer buys multiple products from a single company, it creates brand advocacy and loyalty.
Special occasion emails
Part of a retention campaign is building a relationship with your audience. Sending emails on special occasions, such as birthdays or anniversaries, is a great way to show clients that you care while building a relationship with them.
Reminder emails
Reminder emails can help you retain clients because they provide a helpful service, encouraging customers to buy again without being pressured. For best results, send a sequence of reminder emails.
Feedback email
When a client is unhappy, you want to know about it as soon as possible so you can rectify the problem and satisfy their needs. Feedback email can uncover both positive and negative customer experiences. This knowledge can fuel your business success, so it's worth taking the time to develop effective emails approaches.
Thank you email
Saying "thanks" goes a long way. Show your gratitude to clients and let them know how much you appreciate their business. With every sale you make, it's well worth taking the time to thank your customer.
#8 – Re-engagement Campaigns
Finally, make sure that you try to win back inactive customers with re-engagement campaigns.
Identify inactive customers
The first step of a re-engagement campaign is identifying your inactive customers. Typically, inactives are those who have not opened the last ten or more of your emails. The timeframe you use depends on how often you email subscribers and the type of content you send.
Determine optimal send time
When planning your re-engagement strategy, determine the optimal time to send your emails. To discover this, look at the time (or "daypart") when the majority of your recent emails were opened.
Plan your content
Re-engagement is all about grabbing the attention of inactive clients through your subject line, preview text, and email copy. Emotion, humour, or special promotions are great ways to connect with your audience.
Blueprint's re-engagement series includes the following email efforts:
Grab attention
Your first re-engagement email should focus on grabbing the attention of your subscribers. An emotional message works very well for the first email. Be helpful: provide valuable content and ask recipients to set their preferences. This will help you provide the most suitable information moving forward.
Determine interest
With inactives who don't respond to your first reengagement email, follow-up by asking whether or not they are still interested. Along with this question, include valuable content plus updates on your product, so they know what they will be missing.
Last chance
At this point, with inactives who still haven't opened any of your emails, it's time to create a sense of urgency. Inform them that they will be removed from your list and no longer receive emails from you. As a last resort, you may offer a limited-time promotion to try to win them back.
Getting Started
We hope that this complete guide has helped you understand email automation so that you can effectively grow your business by generating more sales from leads, upselling and retaining customers and building better relationships.
Blueprint is fully certified in a range of platforms including Pardot and Hubspot. Blueprint understands the power of email automation and can put it to work for you. To learn more about how our proven email automation campaigns can grow your business, connect with us at info@blueprintim.com.