The Internet Marketing Blueprint for Unstoppable Results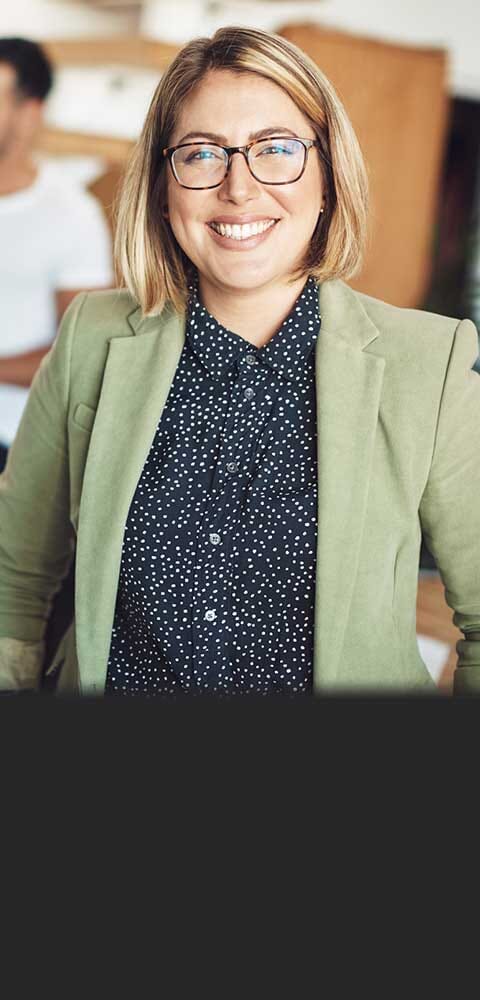 If you're looking to accelerate the growth of your business through better Internet marketing, it's vital to implement the right plan for success. As a leading digital marketing agency, we have worked in a number of industries to increase our clients online traffic to drive more qualified website visitors, leads and sales, helping them achieve their business goals.
Through our experience, we have learned that there are typically five key problems that limit many organization's internet marketing results and growth. On the flip-side, there are five key pillars of Internet marketing that work together perfectly to accelerate traffic, leads, and sales.
If your business needs a clear roadmap to learn exactly what is possible in Internet Marketing and how you can achieve explosive business growth, follow our proven Internet marketing blueprint for unstoppable results.
Let's dive into the five key problems and pillars of Internet marketing.
The 5 Key Problems That Limit Growth in Internet Marketing
Over the years, working with business owners and marketers to grow their businesses, we've realized that there are five common problems that businesses face, from an Internet marketing perspective, to grow their businesses. If one of these five problems exist, a business simply can't reach its potential. But, if these problems are overcome, you get explosive growth.
Problem 1: Poor Traffic
All progress in Internet marketing starts by being able to drive Website visitors to your Website and landing pages. This is the starting point to increase sales. If a company can't drive enough traffic, you can't grow. To drive traffic, you have to select the right channels, execute each advertising channel correctly, and split test your ads to constantly improve results.
Problem 2: Low Landing Page or Website Conversion
The ability of your landing pages to convert Website visitors into leads is just as important as driving Website visitors to your Website or landing pages. If your landing pages and/or Website does not convert visitors into leads at the highest rate possible, you are limiting your sales, while throwing away advertising dollars.
---
Problem 3: Low Conversion of Leads into Sales
Email automation has come a long way to help businesses convert leads into sales, but the majority of companies are not fully utilizing the technology. This forces marketers and business owners to rely more on sales people than automation, leading to unpredictable results and poor sales.
Problem 4: Poor Campaign Structure
There are several automated marketing and email campaigns that can be used to create a predictable selling machine for companies that is completely automated. But, many of the campaigns that are used are quite often the wrong campaign or are missing vital components that are necessary to maximize results and ROI.
---
Problem 5: Poor Copy
Strong marketing is salesmanship in writing and there is a tremendous amount of psychology in selling. Prospects have a very clearly defined thought process that they go through before making a purchase decision. Some people call it the decision making process, while others call it the Buyer's Journey. To get the most out of your marketing campaign, you want to ensure that you're answering the questions that your prospects are asking at each step in their decision making process from your initial ad, to your landing page, to your email campaign.
The 5 Pillars of Internet Marketing
To maximize the volume of Website visitors, leads, opportunities, and sales, there are five pillars of Internet marketing that need to be in place. Each pillar is required for successful marketing and must be strong within themselves, while supporting each other like the foundation for a building. Let's take a look at each pillar.
Pillar 1 Traffic Generation
There are multiple channels that you can use to drive Website visitors to your Website, including search engine optimization (SEO), pay per click (PPC), display advertising (banner advertising), video, email advertising, social media marketing, and even offline advertising, such as print. Regardless of what channel you use to drive traffic to your Website, it's vital to do three things:
Ensure that each ad has a strong headline and a powerful offer (such as an eBook or free giveaway).

Drive each ad to a unique landing page, so you can track results.

Test each ad to determine how it's performing and what needs to be changed.
Here's an example of how we achieved this for one of our clients.
When we started working with this client, they were already running five different ad campaigns, but they were driving all of their ads to their Website. This created a problem because there was no way to tell which ads were working and which ones were not.
---
Establishing a Stable Foundation
To fix this problem, the first thing we did was set up unique landing pages for each ad campaign to identify how each campaign was performing.
Once we got an understanding of which campaigns were performing well and which ones were not, we set up additional ads to test against the existing ads. Through the optimization of the client's campaign, we were able to eliminate the poor performing ads and increase their lead volume by five times without changing the actual advertising spend.
The main metrics that we tracked to determine success were the total volume of Website visitors that each ad was sending to their Website, as well as how much each ad was costing them from a cost per click and cost per lead perspective, so we could compare each ad.
---
Adding Channels for Growth
To maximize traffic, it's vital to add traffic generation channels over time. We typically recommend starting with the following: PPC, SEO, blogging, and social media.
The reason to start with PPC is because it will give you a better sense of the real search volume for your keywords, while allowing you to monitor how well the different keywords convert into sales. PPC also provides immediate traffic, so that you can start growing your business immediately.
Next, we recommend launching your SEO campaign with your blog and social media. The reason we recommend launching all three of these channels as a second step is because they all work as a system to drive organic traffic to your Website.
After some time, when you feel comfortable producing content on a regular basis, consider adding video to your content mix. We recommend video because YouTube is the second largest search engine and is a great way to drive more traffic. Next, repurpose the videos into slides and podcasts to drive even more traffic. Next, create eBooks and even quarterly publications using all of the great content you have generated.
---
Your Publishing Mindset
When producing content, you want to think of each piece of content as link bait. This means that each and every piece of your content should be good enough for people to link to. This mindset will help you generate authority in your market, while supporting your overall SEO and link building efforts.
Pillar 2: Website or Landing Page Conversion
Once you have improved the performance of your ads, you want to maximize the results you're getting from your Website and landing pages (squeeze pages).
Golden Rule 1
As discussed previously, it's important to set up a unique landing page for each ad, so you can track the results of each ad separately. This is first Golden rule of Internet marketing success.
---
Golden Rule 2
Ensure that you're testing different headings and offers, because just like with ads, these two variables have the greatest impact on the conversion of your squeeze pages or Website from Website visitors into leads.
---
Golden Rule 3
Simplify your squeeze page as much as possible to maximize your results. What many people don't realize is that less is more when it comes to squeeze page success. By limiting the options that are available for your prospect once they arrive on your squeeze page, you're actually making it easier for them to take the next step.
---
Golden Rule 4
Select the right squeeze page, website, or micro site for the campaign that you're running. There are three different types of web pages.
The first is your corporate Website used for SEO.

The second is a micro site used for PPC advertising, such as Google Adwords or Facebook.

The third squeeze page is a highly simplified page used for print or banner advertising.
Depending on the channel that you're using to drive your marketing results, you want to ensure that you're using the right type of squeeze page to maximize the volume of leads that you're able to generate.
Pillar 3: Email Marketing and Automation
As we've discussed, an automated email campaign can be implemented to establish the two key variables that prepare your leads to convert to sale, which are desire and relationship.
The five key types of automated email marketing campaigns that can be used to maximize the number of your leads that convert to sale are as follows:
Quick Start Campaign

Bonding Campaign

Event-Based Campaign

Multi-Video Sequence Campaign

Drip Campaign
---
Quick Start Campaign
With the Quick Start Campaign, you generate a lead through your squeeze page, then send them a sequence of emails that drive them to a sales letter, video, or to a sales person to make the sale. The Quick Start Campaign is great if you're looking for a simple campaign for a low cost product.
---
Bonding Campaign
A Bonding Campaign is similar to a Quick Start campaign, but it's designed for higher priced products and services. Instead of generating a lead through your squeeze page, then driving them to a sales letter, video, or sales person, you send them a sequence of bonding emails to establish a relationship and credibility with them before you pitch.
---
Event-based Campaign
The third type of automated email campaign is an Event-Based Campaign. With this campaign, the prospect signs up for an upcoming automated Webinar, then receives a sequence of reminder emails to ensure they attend your Webinar. If you have experienced success with events in the past or are a good presenter, this campaign could be very effective. It's also completely automated, which means that the results are more predictable.
---
Multi-video Sequence Campaign
The fourth type of automated email campaign is a Multi-Video Sequence Campaign. The purpose of this campaign strategy is to develop a relationship and desire with your prospects over a sequence of videos. This campaign is very effective and is ideal for higher priced products.
---
Drip Campaign
If your leads go through a campaign and don't convert into a sale, they are likely not sales ready. This is where your drip campaign comes in. In your drip campaign, you want to drip out content over time to your list to overcome their objections and stay top of mind. This gives you the time to nurture your leads, so when they are ready to make a purchase decision, they buy from you.
---
The Payoff
The whole purpose of automated email campaigns is to develop a more predictable method of converting your leads into presentations and sales, while better preparing your leads to convert to sale automatically or though a sales person. Let's take a look at Pillar 4: Content Development.
Pillar #4: Content Development
There are several steps in a well-tuned marketing campaign that truly drives results from the initial ad, to your landing page and corporate Website, to the offer that you're making to generate the lead, such as an eBook, to your automated email campaign. Each step in your campaign should properly link to the next step using the right psychology to drive your prospects from being a visitor to a purchaser.
To achieve this, start by telling your prospect why what you have to offer is important to them. Next, tell them how your solution will solve their problem. Next, show them what your solution will do for them. Lastly, finish by telling them what you want them to do next.
---
Pillar #5: Reporting
Once your campaign is properly set up and you're efficiently generating Website visitors, leads, sales presentations, and sales, reporting becomes vital to your long-term success. To scale up a business, you have to be able to see how all of your advertising, landing pages, and other components of your marketing campaign are working together to drive your growth, in terms of marketing and sales. To build a stable marketing campaign and business, you need to understand what you can do to make changes on a monthly basis to continue to scale your business.
Some of the metrics that you want to be tracking for each and every ad include the cost per lead, cost per presentation, and cost per sale. There are additional metrics that you want to track but these three are vital.
Learn More
Now you should have a basic understanding of the key areas of an Internet marketing campaign that together maximize leads and sales.
To learn more, download our free Internet Marketing eBook.