Typical vs. Campaign-Based Marketing Online Cycles: What's the Difference? – Part One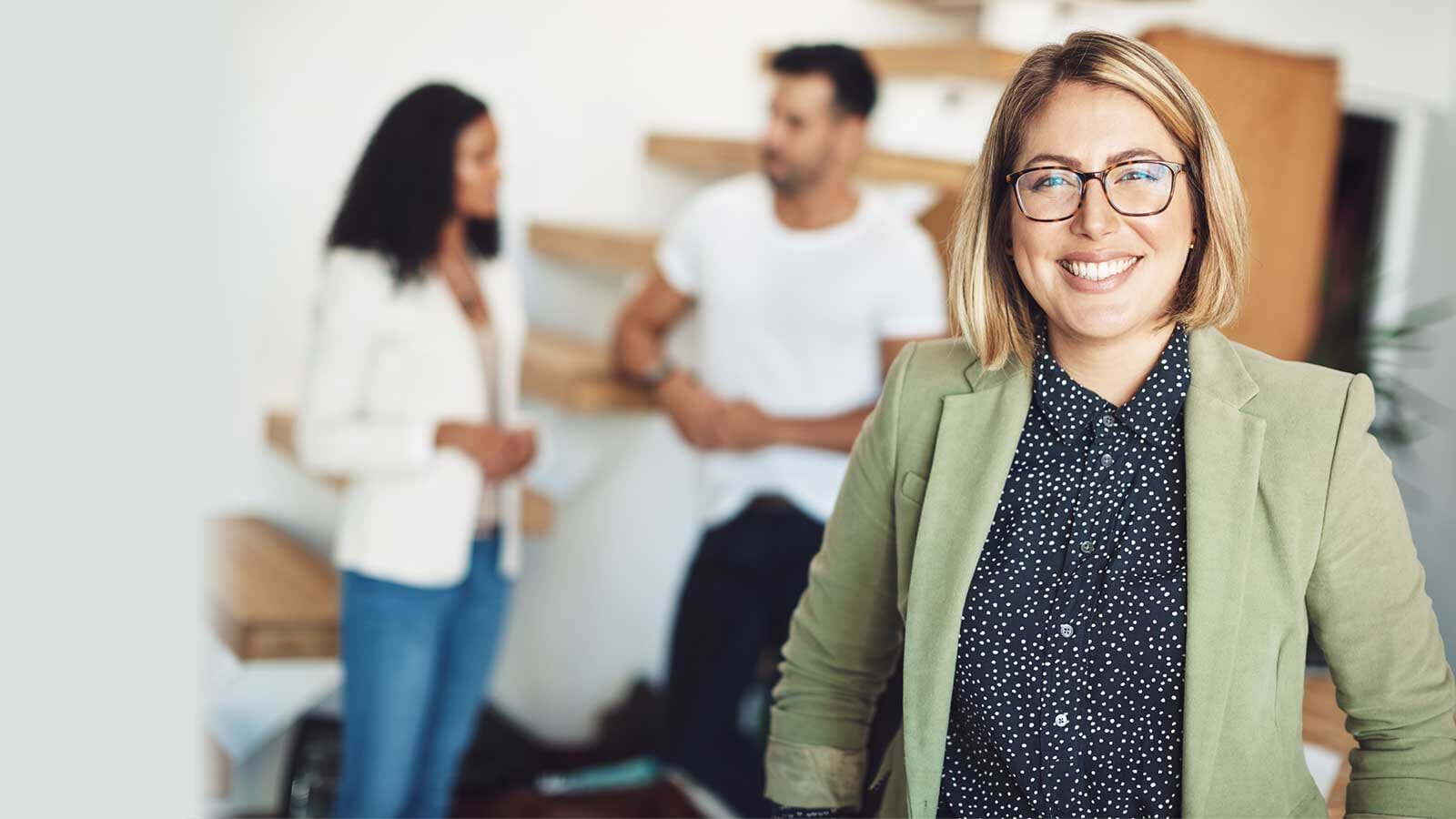 When we talk about marketing cycles, we are talking about the steps you take to market your products and services to your potential buyers. These include the steps that you lead your visitors through prior to and including the sale. Depending on your product or service, your specific steps will differ. However, we know that regardless of the specifics, some approaches are more efficient and successful than others. That's why, as an Internet marketing agency, we've decided to write a post dedicated to pointing out the differences between the typical marketing cycle vs. a campaign-based marketing cycle, and how these differences can affect your success. Let's take a look at each separately.
Typical Marketing Cycle
The typical marketing cycle consists of three steps:
Website ¬– Development of a website which also acts as a brochure for the product or service, but lacks an effective way to generate leads
Advertise – Purchase of advertising, such as print or pay-per-click, which directs prospects to the company website
Sales Person – All leads are directed to sales people, even if they are not qualified to be contacted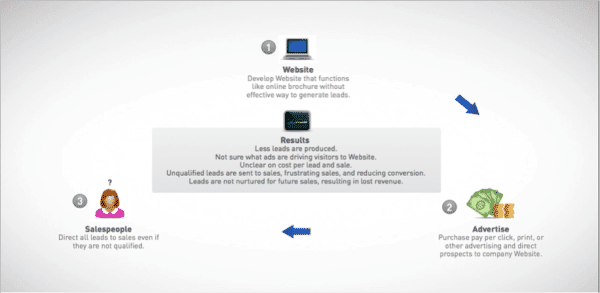 As you can see, this is a generally inefficient approach and has quite a few downsides. Due to the lack of proper website or landing page development, less leads are produced overall. When a lead is produced, there's no way to determine which advertisement actually drove them to the site. Without monitoring, there's also no way to know your cost per lead and cost per sale.
On top of all of this, if all—even unqualified—leads are sent to sales people, both time and money are wasted on attempting to sell to people who aren't ready to make a purchase decision. This can be frustrating to sales people, and can also look bad on your business. Finally, these leads are not nurtured for future sales, which results in lost revenue for your business.
The typical marketing cycle doesn't seem very effective, does it? Unfortunately, many businesses still rely on this type of marketing cycle because they are unaware of the other options available to them. They are losing time, money, and energy with this approach, and missing great opportunities to grow their business. This leads us into the next type of cycle.
Campaign-Based Marketing Cycle
A campaign-based marketing cycle has six steps, which we will take a look at one-by-one:
Message and Process Map
Website & Opt-In Offer
Advertise
Automated Email Campaign
Lead Scoring
Projection Reporting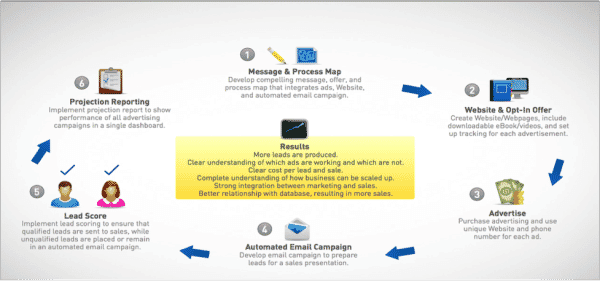 Let's take a deeper look at each of the six steps.
1. Message & Process Map – This step includes developing a compelling message for your business, an offer which is valuable to your prospects, and a process map which integrates your advertisements, website, and automated email campaign.
The message you choose is vital to your success, as it creates desire within your prospects as well as establishes your credibility. The more your prospects trust you and desire your product, the more likely they will make a purchase decision.
Figure out what kind of offer is appropriate for your product or service. Offer ideas include eBooks, discounts, free samples, and more. Ensure that your offer is valuable to your prospects in some way.
Creating a process map is optional, but beneficial in many ways. It allows you to see your entire campaign in one place and will assist communication with your tech and marketing teams. We strongly recommend taking the time to create a process map to stay organized and save time in the long-term. Below, we show examples of process maps ranging from simple to more complex.

2. Website and Opt-In Offer – The second step consists of developing your website, web pages, and landing pages, including downloadable content (such as an eBook or video), and setting up tracking for each advertisement.
Proper development and use of websites and landing pages is vital to success. Many businesses have all of their advertisements leading to their corporate website, however this results in fewer leads and lost revenue, as we stated above. Your corporate website is needed for SEO and corporate identity. Aside from SEO, you should not use your corporate website for any paid advertising.
You should create a separate squeeze page or micro site for each different advertising channel. Setting up a different squeeze page for each ad is the best way to maximize the volume of leads generated and makes it possible to track the success of each advertisement. Squeeze pages are simple, free of distractions, and increase the opt-in rate of your visitors. Below is an example of a squeeze page that we developed for a client. As you can see, it includes minimal fluff and makes the next step very clear and quick for the visitor: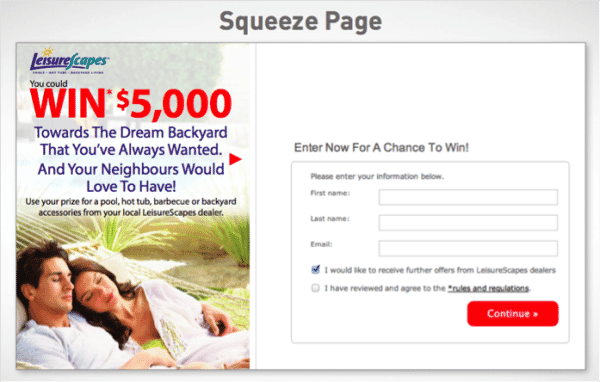 You can already see that the campaign-based marketing cycle is more in-depth than the typical marketing cycle. By spending time to properly develop an entire campaign in the beginning, you will save time and money in the long-term while accelerating the growth and success of your business.
We hope that you enjoyed this post and found it to be helpful in your internet marketing endeavors. In the next post, we will take a more in-depth look at the remaining steps in the campaign-based marketing cycle. Remember to check back so you don't miss it!
As always, thank you for reading, and feel free to leave any comments or questions below!