Understanding Lead Nurturing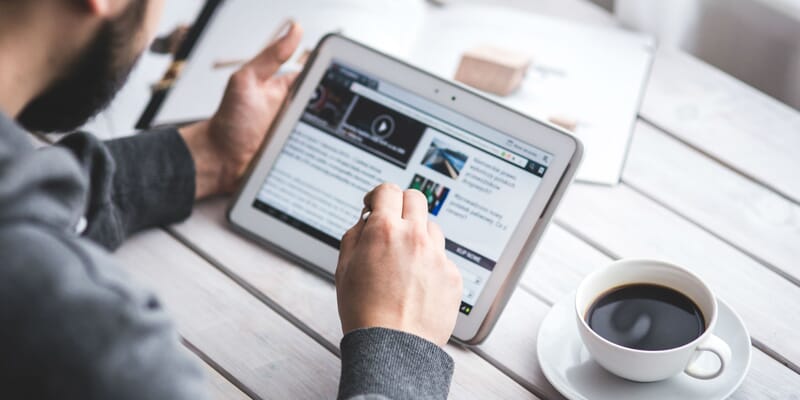 The process of developing relationships with prospects at every stage of your sales funnel and through every single step of that prospect's buying journey is called lead nurturing. The focus of lead nurturing is to direct communication and marketing efforts to hone in and listening to the needs of what your buyers and customers want and satisfy those needs by providing the answers to the information that they are seeking.
Is Lead Nurturing Worth It?
With so many marketing buzzwords floating around and new, trendy strategies, it can be easy to want to overlook lead nurturing. After all, you produce great content and know what your customers want, right? Well, there is some data to back up the effectiveness of lead nurturing and what it can accomplish for your organization's bottom line. Consider these statistics:
According to MarketingSherpa, 80% of new prospects never convert to sales
According to the Annuitas Group, nurtured leads on average make 47% larger purchases than non-nurtured leads
47% larger purchases. That is a sobering number and a massive increase in a business's profitability. With that being said, let's take a look on how to identify lead nurturing opportunities and how to address buyers at various stages of your sales funnel with relevant and timely communications. As an internet marketing company, here are four steps that we recommend:
Step 1 – Identify If the Lead Is the Proper Type for Your Organization
How well a lead matches your brand's target market is what identifies if the lead is worth pursuing or nurturing, which is referred to as lead scoring. This data can be identified by reviewing the leads demographics such as location, profession, age or gender. The second category is if the lead can afford your products or services and if they are in a position to make a buying decision. If so, think about what needs can you fulfill, what the prospect's timeline is to make a purchase and how can you assist this process.
Step 2 – Is Your Lead Interested?
Much of lead scoring is the result of tracking users online behaviour. This can be done by finding how much time a lead is spending on your website, how many times they have visited your website and what actions they have taken on your website, such as downloading an eBook, searching for certain products or visited your pricing pages.
Step 3 – How Is Your Lead Using Your Content
By monitoring a prospect's behaviour, you can begin to determine if it is a serious opportunity or if they are just simply browsing. Someone that is reading blog posts would have a lower lead score than someone that is downloading eBooks or registering for an online product or service demo.
Step 4 – the Buying Stage and Lead Nurturing Timing
By scoring your leads, you can determine how your lead fits into your sales model and where they are in their buying decision process. This is where your strategically developed content can be used to answer questions, create awareness and guide leads through each buying phase with the intent of helping them move down your sales funnel to complete a purchase.
Lead Nurturing with Content Marketing
Once you begin scoring leads, content marketing is how you will take action and guide your leads to convert. Carefully designed, content marketing plays a pivotal role in each phase of your funnel and adds value to every stage of the buyer's journey. On your website, blogs, strategic landing pages, and resource centres or video libraries can create a strategic, positive customer experience. You can also, however, use your content marketing off-site as well on social media and targeted email campaigns.
Lead Nurturing with Marketing Automation
For one individual alone, it can become difficult to nurture more than 20 leads at once and have authentic conversations that will drive results. This is where marketing automation can come in handy, by streamlining and automating content marketing across different channels to improve your efficiency and reach. By automating workflows, you can align your marketing messages and brand voice and ensure that your leads are receiving relevant messages at the perfect time for each sales funnel phase that they are at.
For example, a workflow can be created to identify a lead at the beginning of your sales funnel, say when they are reading your blog. An email can be sent that includes additional information on the subject that they were searching for and a follow-up email can be sent several days later that could include an invitation to a webinar or to download  a free eBook. After the lead completes these actions, another follow-up email can be sent with content designed to help the lead make a purchasing decision and possibly could include a limited time promotional offer or discount as an incentive.
Don't Wait to Nurture Leads
As competition increases, the need for lead nurturing only continues to grow. Think of it this way, if your business isn't nurturing your leads, your competitor most likely is. Make sure that your brand has an attentive voice and is developing content that will engage and effectively guide leads through your sales funnel. To learn more about how you can scale your business and other helpful marketing tips, click here to download our free internet marketing eBook.