An Introduction to Pay Per Click Online Advertising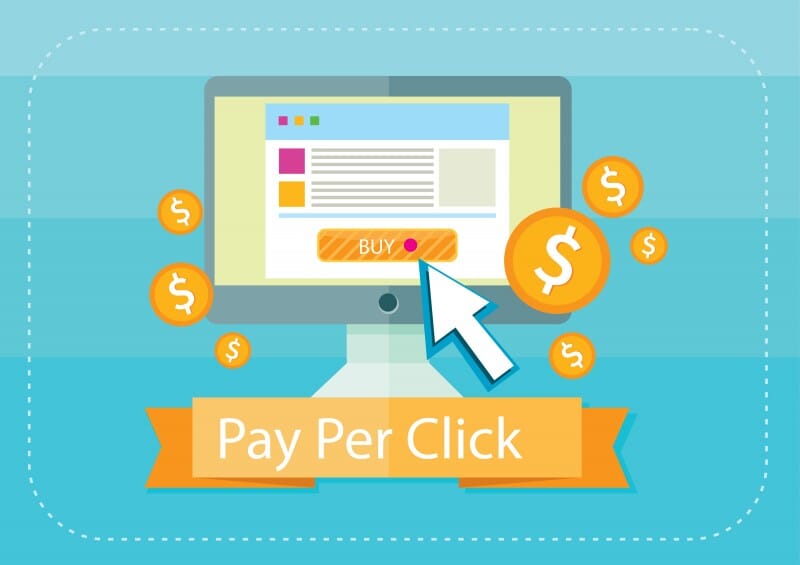 Building an online advertising campaign for your business can seem confusing at first, especially with the wide variety of options you have. We highly recommend pay per click (PPC) campaigns as a great way to get noticed and drive leads and sales for your business. As a PPC management company, in this post we go over the basics of how it all works.
In this post, we are talking about Google PPC. There are three major networks which this works through:
Search
Display
Remarketing
We will take a closer look at each of these separately.
Search
Search is where your advertisement shows up when someone uses the Google Search tool. As you can see below, the top section and the right sidebar are paid search results: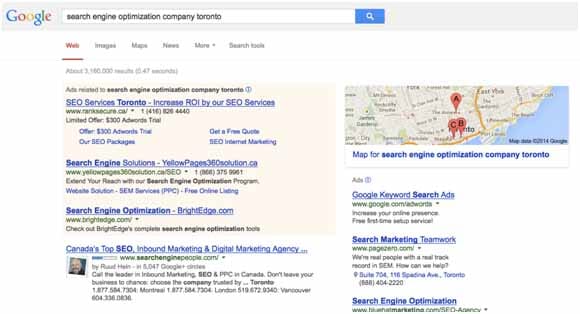 Companies pay to have their advertisement shown in these spots on a cost per click (CPC) or cost per mille (CPM) basis. CPM is simply the cost per thousand views. The cost per click can range from $1 to over $100 per click.
Display
The display network allows you to choose from different advertisements for your online advertising campaign, and shows these advertisements in other places than the search network. There are a variety of options, including text, image, interactive, and video advertisements.

The goal here is to place ads on various websites that are relevant to your product or service. This way, you are targeting people who already have an interest in a relevant website, making them much more likely to click on your ads.
Advertising on the Google Display Network allows your ads to appear across many different partner websites, mobile apps, and video content. These include:
Google AdSense publisher sites (including AdSense for Domains and AdSense for Errors)
DoubleClick Ad Exchange publisher sites
Google sites (such as Google Finance, Gmail, YouTube, and Blogger—not including Google Search)
As an example of how these ads show up on the display network, take a look at the image below. As you can see, there is a banner along the top as well as a box in the right sidebar, which contain the advertisements: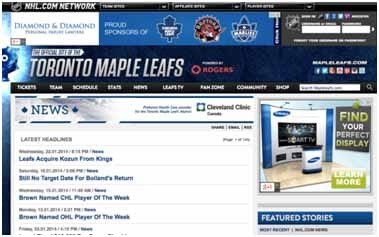 Retargeting
Retargeting is a great tool which allows you to market to people who have visited your website. These ads are similar to the display network, but only appear to those who have actually visited your website. Here's an example of a retargeting banner ad: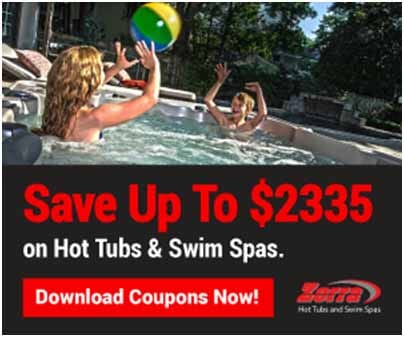 These are a fantastic way to regain the attention of someone who may have not had the chance to fully explore your website, or may have forgotten about it altogether.
Please share any thoughts or comments with us below!