How to Perform Keyword Research for Your Search Engine Marketing Campaign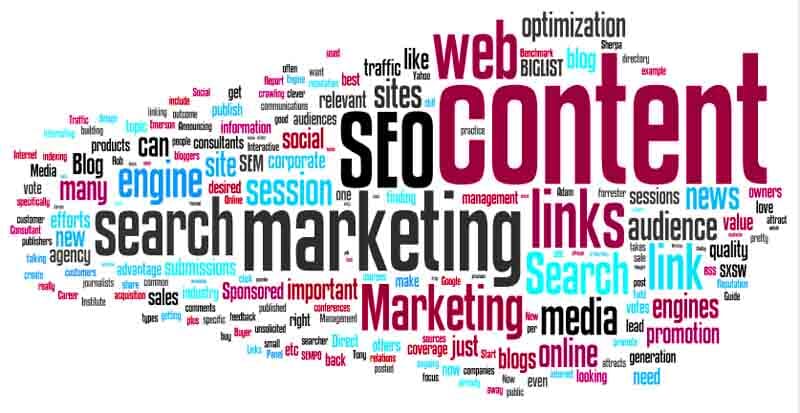 When you begin to advertise to get your business noticed, you want your advertising dollars to go to good use. Building a solid pay per click search engine marketing campaign is one of the best ways to ensure your advertising investment doesn't go to waste. To do this, it's important to understand how to structure your campaign and begin building it from the ground up. In this post, as a PPC management company, we show you how.
Outline Main Keywords
Of course, one of the most vital steps to take in your internet marketing endeavours is to perform keyword research. This way, the people who are searching terms that are relevant to your business will find you much more easily, and you'll rank above your competitors who don't do keyword research. So, you can see how important this really is.
To perform keyword research, start by outlining a list of keywords, beginning with your main keyword that represents your product or service. This is the keyword someone might search if they were looking for a business like yours. For example, if you are a Salesforce Consultant, that would be your main keyword: Salesforce Consultant.
Next, outline the products or services your business offers. Continuing with the example above, these may include Salesforce Developer, Salesforce Integration, Salesforce Training, Salesforce Professional Services, and so on.
Create a Keyword List
The next step is to create a list of keywords for your main keyword. Here's an example of what this list might look like: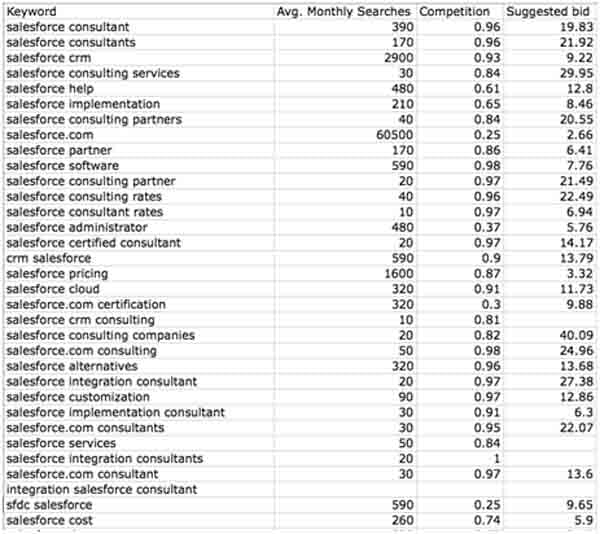 You may be wondering: how do I create a list with all of this information? The answer is to use Google's Keyword Planner Tool. When you open it, you will see the following screen: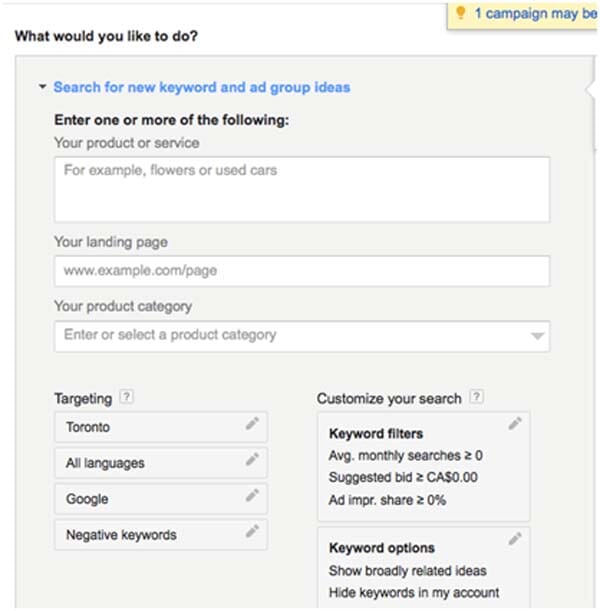 First, select the region that you want to target—we've selected Toronto in this example. Then, enter the keyword that you'd like to go after. We'll use psychotherapy as our keyword for this example, as you can see below: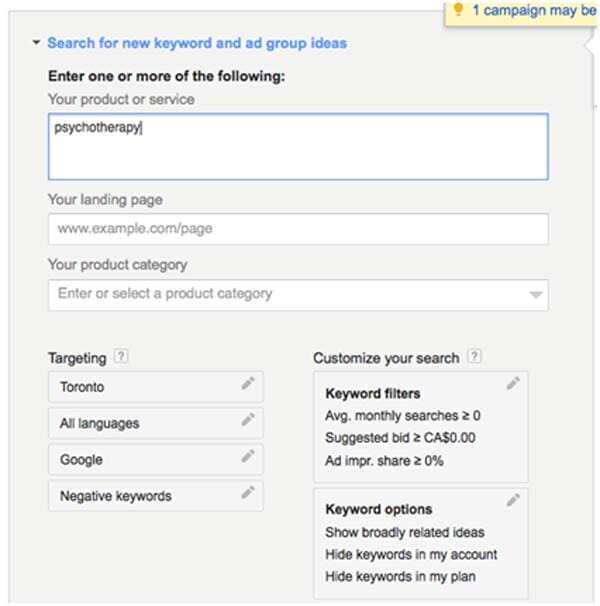 When the results come up, click the Keyword Ideas tab. You will see the keyword you searched along with its search volume and the projected cost per click (CPC).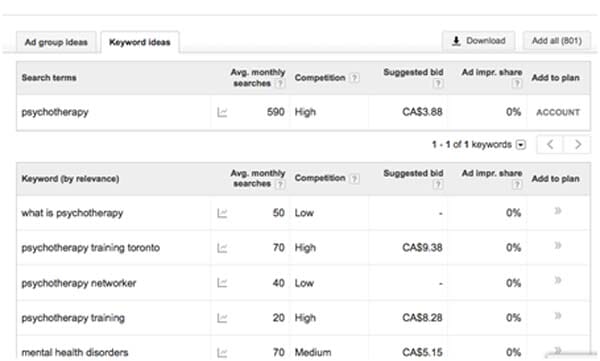 The search volume displays in average monthly searches, showing you how many times your keyword is searched in your region in a month. The Suggested Bid (the projected CPC) is what you can expect to pay per click for an advertisement with that keyword. A high CPC means that lots of people are bidding on that keyword. This is a good sign that the keyword is converting into sales well, because people want it.
Go through the list of keyword ideas and compile a list of keywords you'd like to go after. Here's the example list again for the keyword Salesforce Consultant: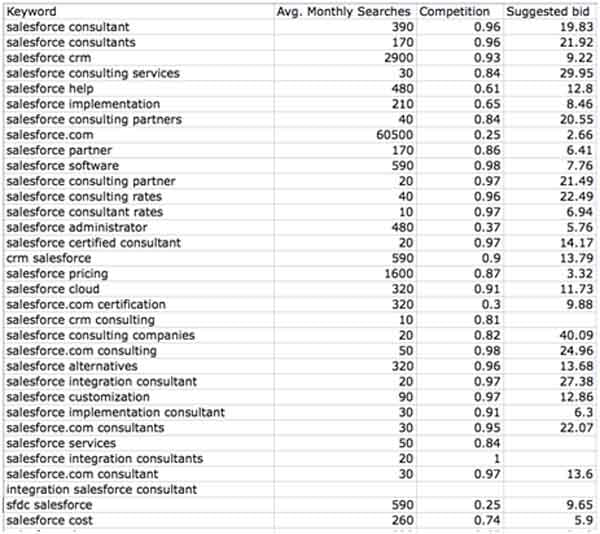 Repeat this process with your list of related keywords that you made at the beginning. Here's a list for Salesforce Developer: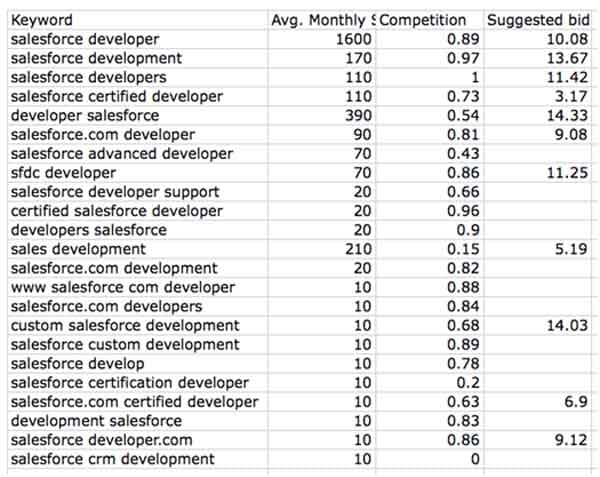 Keep the lists relevant. However, if you want to build a more comprehensive list, take a look at long-tail keywords—these are keywords that have more than three words. Often, these are phrased with "how to" at the beginning or may have adjectives, like "best" or "affordable". For example, long-tail keywords relevant to the list above may be Best Salesforce Developer Support. These can be great because you are targeting the actual phrases people may search to find a business like yours.
Once you've compiled lists for your main keyword as well as your products and services keywords, you're ready to start developing your search engine marketing campaign in Google AdWords.
Please share any thoughts or questions you may have by leaving us a comment below!