The Importance of Landing Pages for Your PPC Advertising Campaign – Part One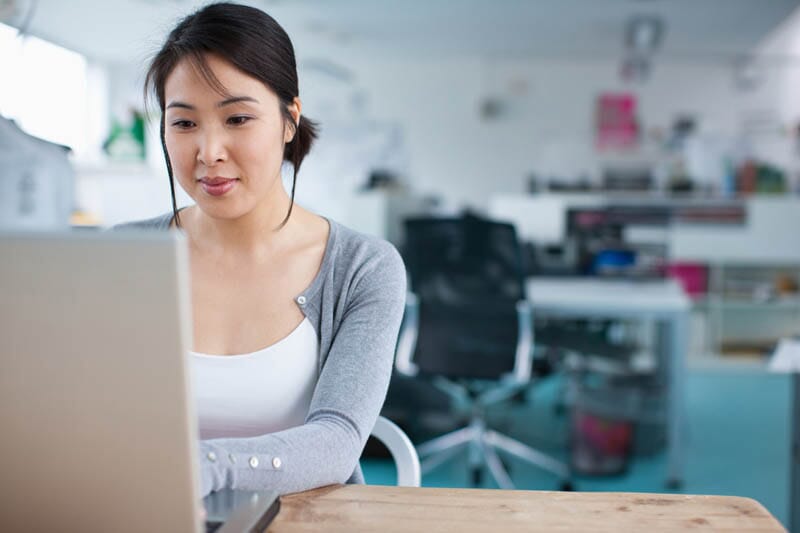 When you're building a pay per click campaign, ideally, it should link to a micro site built specifically for that purpose—not to your main corporate site. This is critical for the success of your PPC advertising campaign and will yield much better results in terms of generating leads and sales for your business. As a PPC management company, in this post we explore the importance of landing pages as well as how to structure them to maximize success.
Why Use a Micro Site?
As we said above, it is ideal that your PPC campaign links to a micro site, and not your main corporate site. There are two key reasons for this:
It maximizes relevancy and conversion – the landing page is completely consistent with the offer your prospect saw in the ad
It allows you to use a separate source code for your PPC campaigns – this way, you can track the leads generated by your PPC campaign separately from your SEO campaign, and ultimately, build better campaigns
The first point is self-explanatory. To better illustrate the second point, here are examples of PPC and SEO source codes:
PPC: PL1-PPC-GGL-A
SEO: PL1-SEO-BIM-A
Using the SEO code as an example, we can pinpoint some important information to keep track of each campaign:
PL1 stands for your product line
SEO is the channel
BIM is the abbreviation for the company providing the service – in this case, it's Blueprint Internet Marketing (BIM)
A is the version, allowing you to split test
This can be extremely useful in testing different campaigns and their lead generation. In the end, you'll have some great data with which to build better campaigns, because you know what works and what doesn't.
For example, take a look at this micro site for a Salesforce consulting company: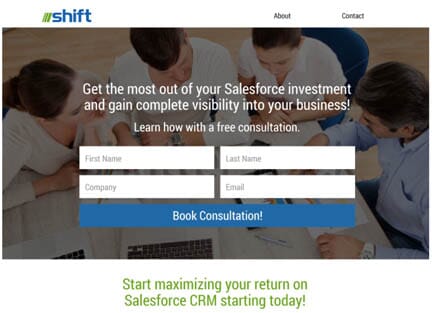 As you can see, there are no options available except the About and Contact pages in the navigation. This is done deliberately to minimize noise and distractions, which in turn maximizes conversion. Now, in comparison, here's the main corporate site for that same company: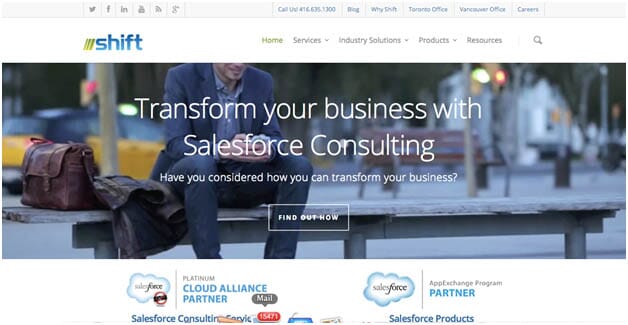 There is obviously more navigation, as this is the main site for their business. Also, the navigation is needed for SEO purposes. However, if someone lands on this page from an advertisement, it isn't always clear what to do next. They may simply explore the site for a few moments before clicking off to go somewhere else. As business owners and marketers, the easier we make it for our prospects, the easier we make it for ourselves to generate leads.
In Part Two of this post, we take a look at what to do if you still prefer to use your corporate site for your PPC advertising campaign instead. See you at Part Two!
Please share any thoughts or comments with us below.