How The 24 Different Facebook Ads Work! (Part 1 of 2)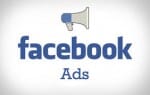 The key difference to understand between advertising on Facebook versus Google is that the average time that someone spends on Facebook is much longer than the average Google search. This means that Facebook is ideal for building brand awareness or sending a specific message to a specific target audience.
Facebook also provides advertisers with 24 different advertising options, while making it easier to drive prospects to a squeeze page to generate a lead or sale. Within Facebook, you can advertise and link to an external website or something within Facebook, such as a page, event, place or an application.
Importance of Outlining Facebook Advertising Goals
Before we jump into the 24 different types of Facebook ads, as a search engine marketing company,  we always say that it's important to first understand what the goals are of your Facebook adverting campaign. For example, do you want to increase likes, page post views and shares, event attendance, leads, or sales? Or, do you want to drive a combination of results, such as both likes and leads?
Depending on what your goals are, Facebook provides a number of different advertising opportunities to help you achieve your desired result. At first glance, you may think that it's overkill to have 24 different advertising options. But, the options enable us, as marketers, to select the right ad for our particular campaign. As a matter of fact, it's fantastic for marketers if you know how to use Facebook correctly for advertising and driving traffic within Facebook or to your Website.
In general, Facebook's 24 different advertising types fall into one of two categories. The first is what they call Facebook Ads. The second is what they call Sponsored Stories. Let's get started by looking at Facebook Ads.
Facebook Ads
In total there are 12 variations of Facebook Ads to choose from. These ads are used to promote your brand and products directly without the use of social proof, just like you do with typical ads that you would place on any other advertising channel.
The difference, however, is that you can drive these ads to your Facebook pages or outside to a landing page (squeeze page). You can even drive these ads directly to an event that you have set up within Facebook. Let's take a look at the 12 different variations of Facebook Ads.
1. Page Post Text Ad
As you can see with the page post text ad below, you basically have the name of your business and your body copy.



The purpose of this ad is to drive prospects to your Facebook page or to an external page.
2. Page Post Photo Ad
With the page post photo ad, the key difference is that you can include a photo in your ad as you can see below. If you have a recognizable person or an image that will help increase your click-through rate, this is a good ad unit to use.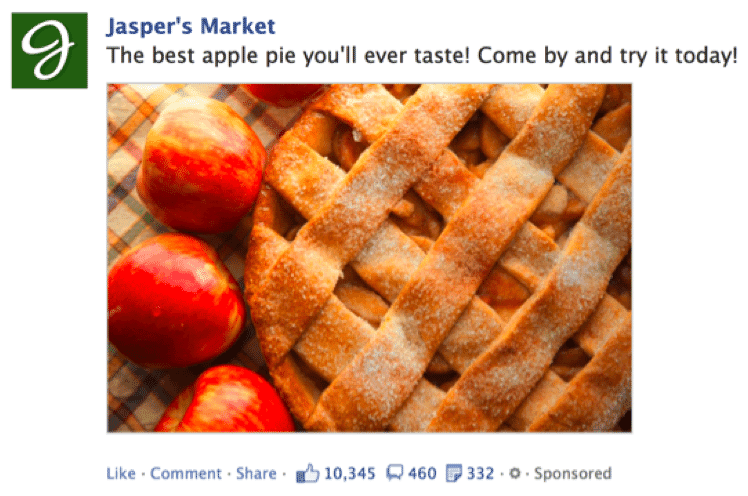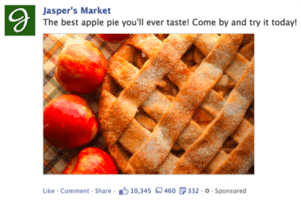 3. Page Post Video Ad
The page post video ad enables you to include a thumbnail of your video in your ad as you can see below.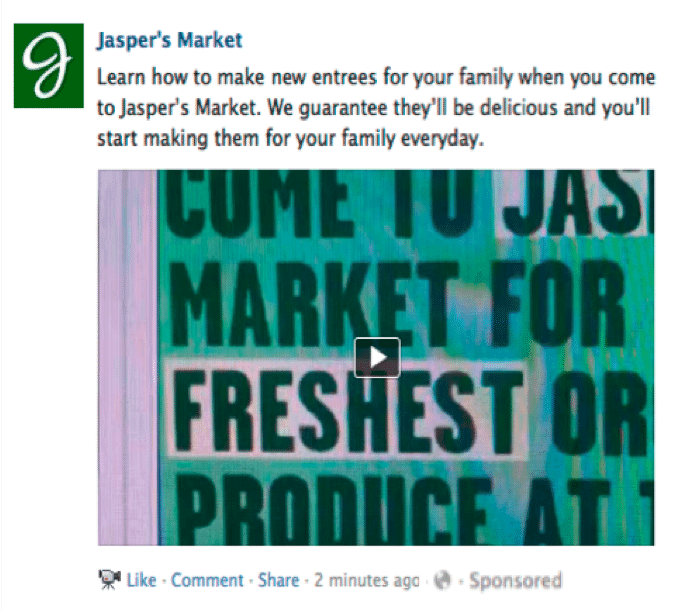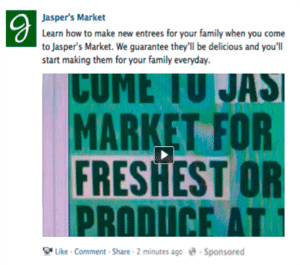 If you have a video or a multi-step Internet marketing campaign that you'd like to drive prospects into, this is a great way to achieve results.
4. Page Post Link Ad
With the page post link ad, you can include a clickable headline plus the URL that your ad is linking to in your body copy as you can see here. This is a simple way to show prospects that you're sending them to an external URL.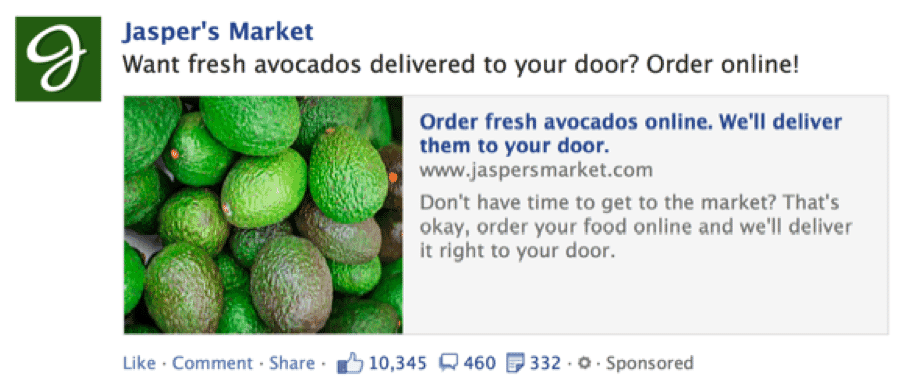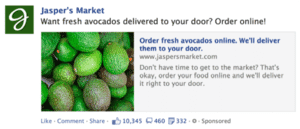 5. Question Ad
So far, the ads that we have discussed are relatively similar. They all include text and an image with different variations that lend themselves well to different campaigns.
The question ad is very different. It enables you to ask a question in your ad to drive engagement. Below you will see an example of a question ad.


Driving engagement is one of the secrets to success in Internet marketing. Most of the social media campaigns that we build for clients include different types of engagement campaigns from trivia to sweepstakes.
If you're looking to learn what's important to your audience, question ads are a good choice.
6. Offer Ad
If you have an offer, such as an ebook, the offer ad is ideal. It's a simple way to drive prospects to opt in for your free offer in a direct way. And if you are paying on a cost per click (CPC) basis, it can reduce unnecessary clicks. Here's an example of an offer ad.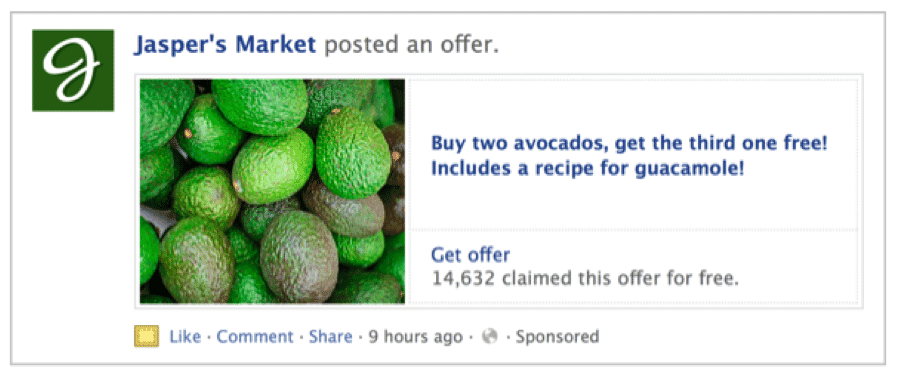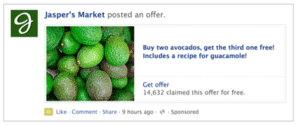 7. Event Ad
The seventh type of ad is an event ad. It allows you to promote an event and enable prospects to opt in for an event in Facebook as you can see here. If you are trying to drive event attendance, this is the ad unit to use.


8. Page Like Ad
Are you trying to acquire more fans? If so, the page like ad is ideal. It includes a Like icon as you can see below on the right that enables prospects to become a fan immediately. This enables you to grow your fan base within Facebook for future campaigns.


9. App ad
Do you have an application that you would like to drive awareness for and installs? If so, the app ad is ideal. Here's what the app add looks like.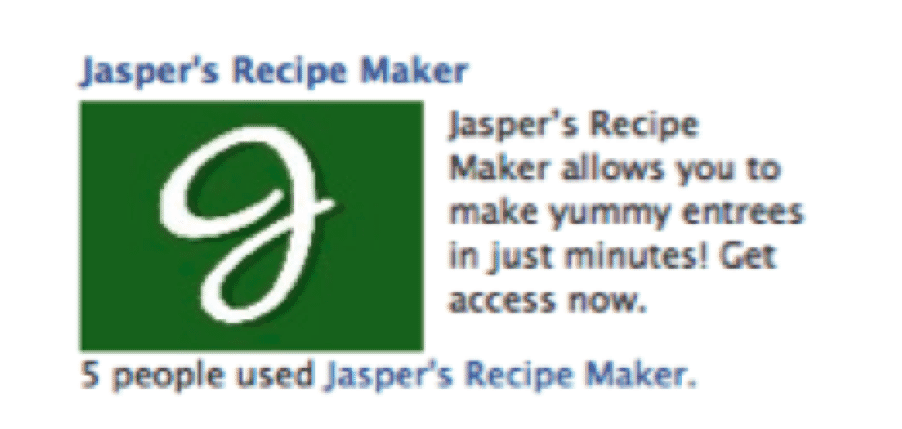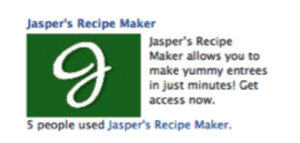 10. Mobile App Install Ad
Are you trying to increase the installation volume of your applications? If so, the mobile app install ad is the right type of ad. Here's what it looks like.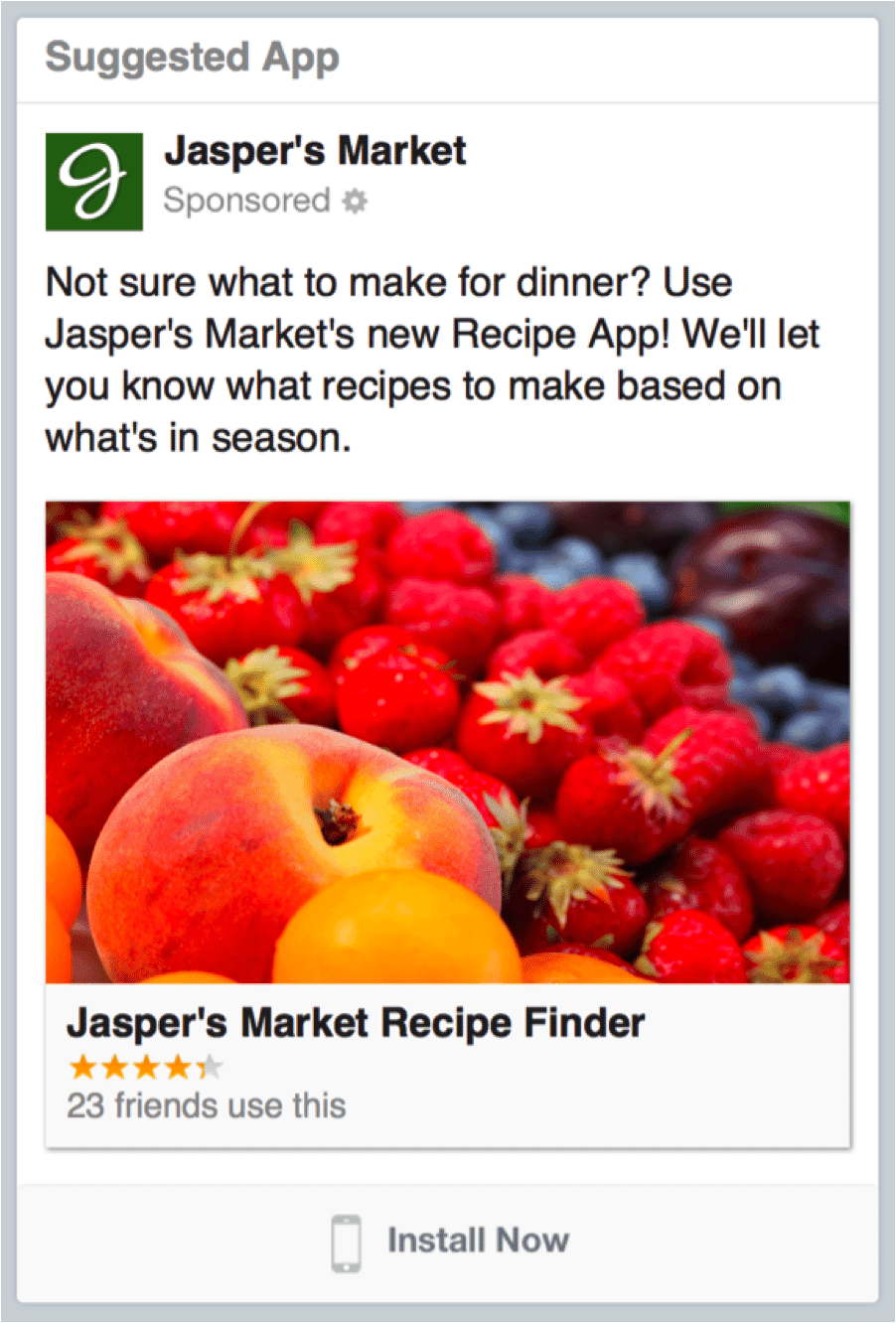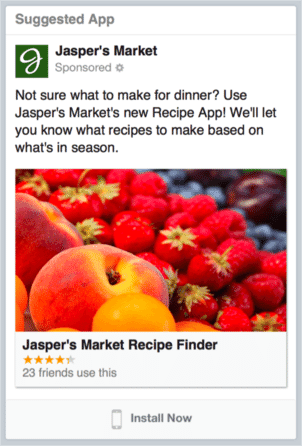 11. Domain Ad
If you're trying to increase Website visitor volume or online sales, the domain ad is the right ad to use. Here's what a domain ad looks like.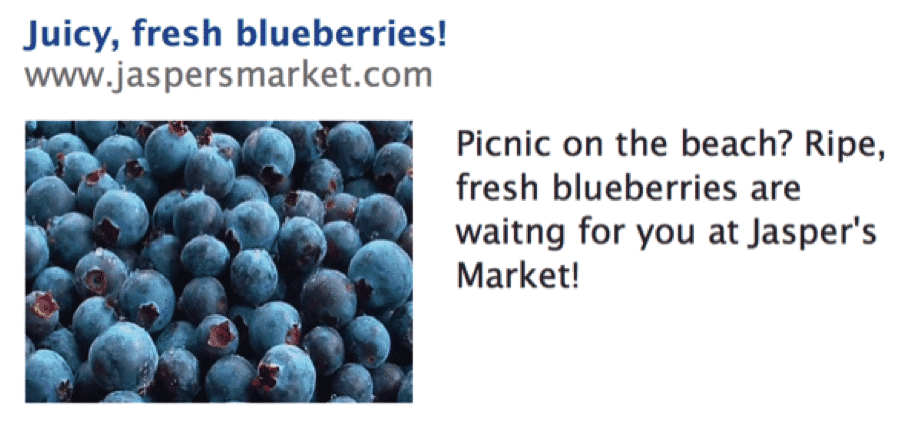 12. Sponsored Results
Many people are not aware that Facebook has it's own search adverting platform. Just like with Google, when a prospect is searching for a particular keyword, Facebook provides sponsored search results as you can see below.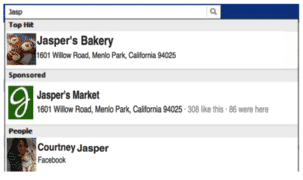 Facebook Ad Campaign Examples We always recommend building complete marketing campaigns that have a specific purpose in mind. Here are three examples of Facebook ad campaigns that use multiple steps to achieve their objective for completely different campaigns.
In this first example, Mark's objective was to generate likes and leads. They achieved this through a multi-step campaign within Facebook. Here's the ad they are using to drive prospects to like them.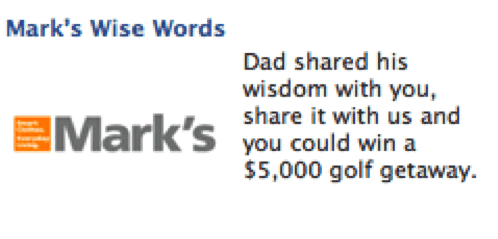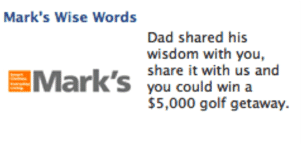 When you click through, you arrive on this landing page: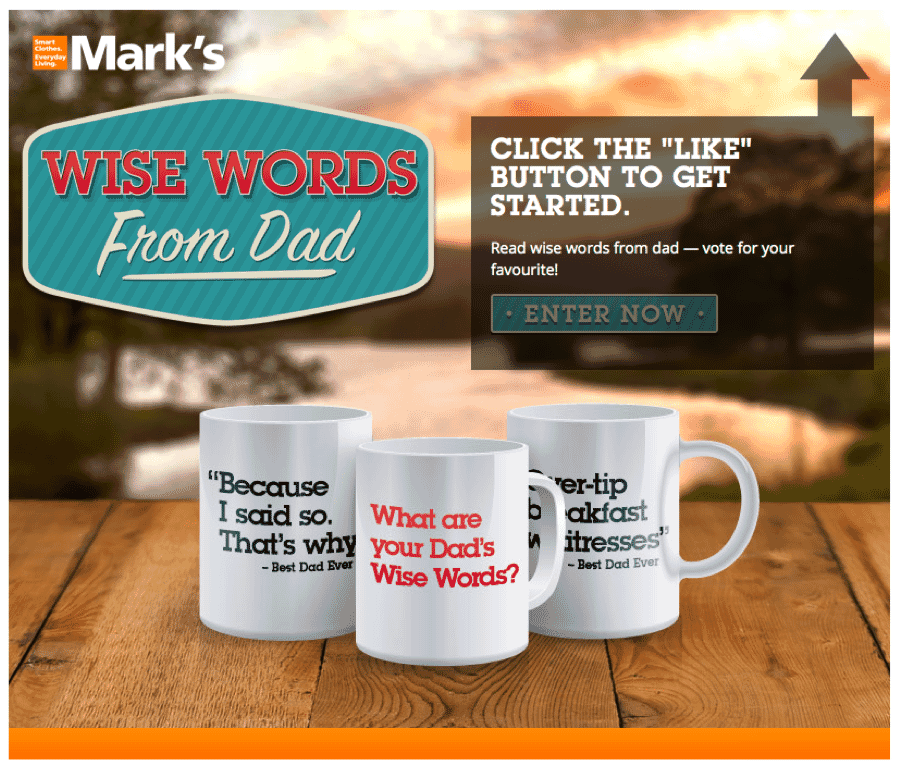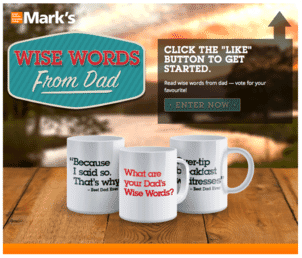 When you click on "like," you see the following page that enables them to capture you as a lead, enabling them to capture a like and lead in a single campaign.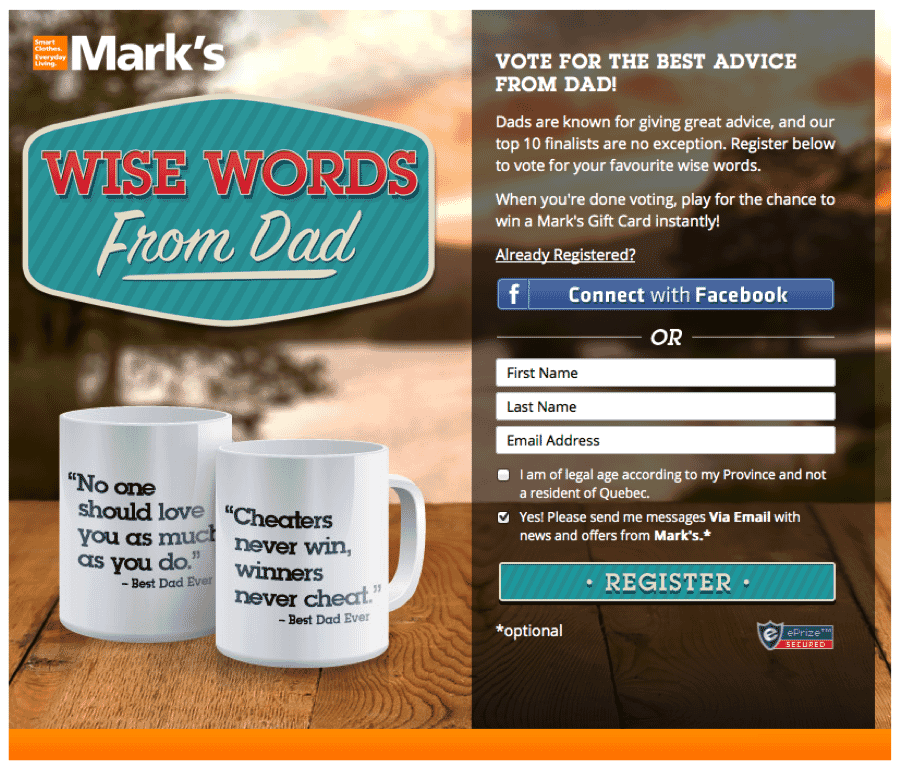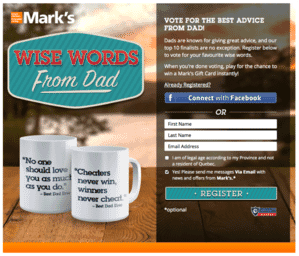 Here is an example of a campaign that drives sales on an external Web page for Head & Shoulders. The first step is to click on the ad below.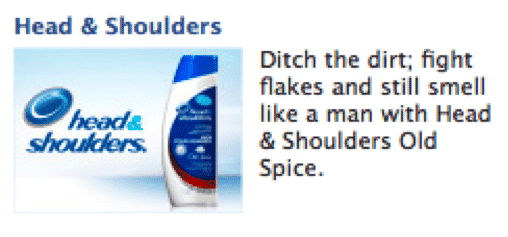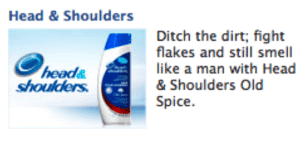 When you click on the ad, you arrive on an external page that looks like this.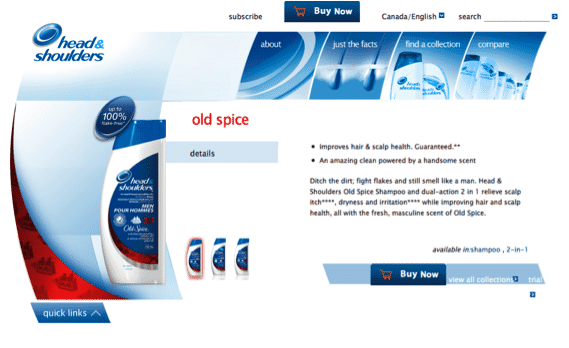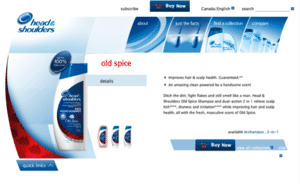 Here's a third example of a Facebook campaign that drives prospects to opt-in as a lead in a multi-step video campaign that sells a training program. The first step is to click on the add below, which takes you to an external page.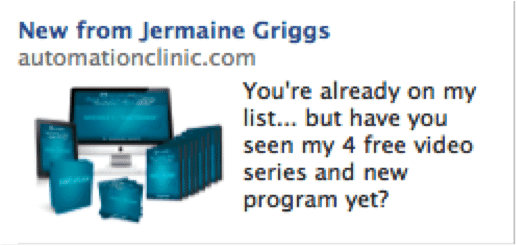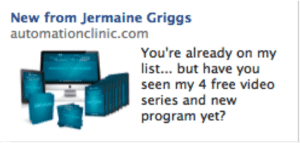 When you click-through, you hit this squeeze page: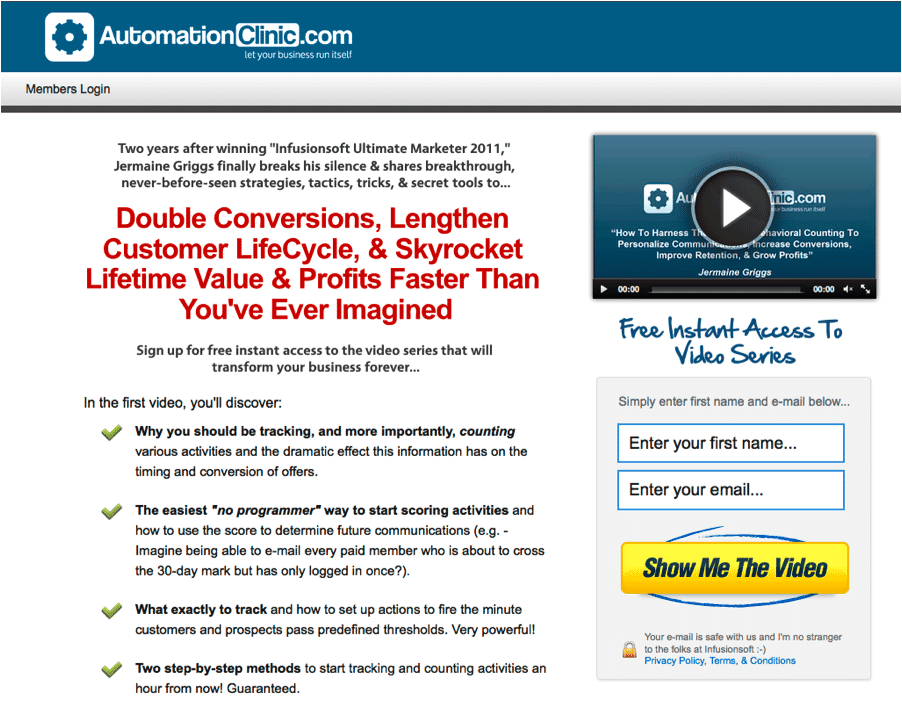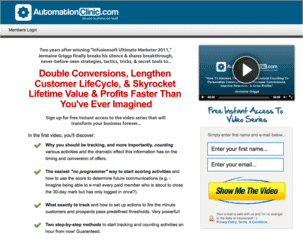 As you can see, Facebook is a very powerful advertising platform that can be used very effectively if you select the right ad type. In part two of this series, we are going to discuss the 12 remaining ads, which are the different types of sponsored stories that you can take advantage of on Facebook!
If you have any questions, please leave a comment below. We know we covered quite a bit and that it can be difficult to navigate through all of the available options. And we have only covered half of them!