10 Ways to Improve Your Rankings in Search Engines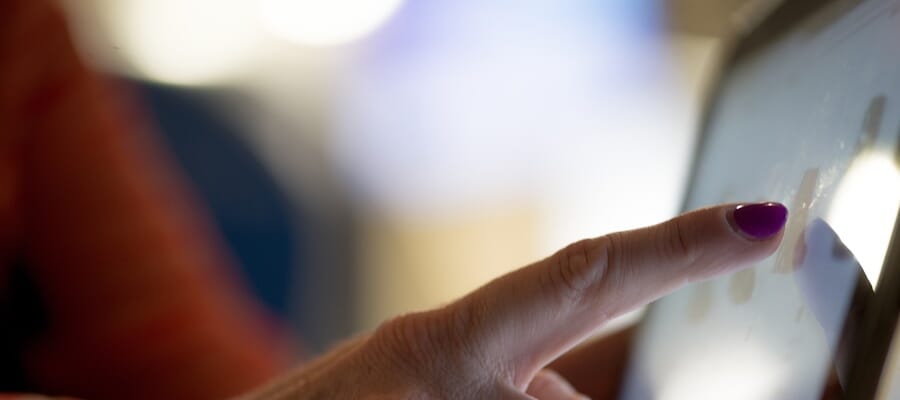 Just a few years ago, it was easy enough to employ a few simple strategies to improve your rankings and get your business's website to rank at the top of Google results. But in today's ever-evolving technological landscape, you can't get away with simply doing keyword research or accumulating high-authority backlinks.
Below, you'll learn SEO strategies and how to leverage them to get ahead.
---
Tip #1: Optimize Your Website for RankBrain
If you haven't heard of RankBrain, Google's machine-learning AI system, it's crucial to know about it because it is now one of their top determinates of search result rankings. Essentially, RankBrain generates results for unique questions or queries that haven't been previously asked. It may surprise you to learn that new queries make up 15% of daily searches, so optimizing for RankBrain can make a huge difference in your rankings.
There are several ways to optimize your website content for RankBrain. First, develop content that answers unique queries that are especially relevant to your audience. Although it will take time to figure out which queries work and create long-form content that responds to these queries, if you keep it relevant and specific, you'll start to gain visibility.
Tip #2: Optimize For Nearby Location Queries
Mobile technology is the key driver for local searches, so if you can optimize your mobile site for these types of queries, your rankings will rise.
Anyone who has tried to access mobile sites knows that there are countless websites that are slow, difficult to navigate, and generally not user-friendly. In addition, mobile users are extremely active online and not loyal to particular brands, so a well designed mobile site that is quick and easy to use will take you far.
As you improve your mobile site, make sure the information you provide is relevant and that your site is easy to use and allows your users to quickly access what they're looking for.
Tip #3: Boost Your Local Visibility
Making sure your local SEO is in order is essential to improving your search rankings. Your first step is to optimize your Google My Business page by adding a local phone number and address, as well as a long, unique business description.
Next, make sure you've put your business in the correct categories and provided viewers with accurate opening times. Including substantial imagery and regularly updating your page will also improve your local visibility.
Finally, make sure you have several customer reviews that viewers can access. If you have loyal customers, ask them to post a review so others can hear about just how great your business is.
Tip #4: Pay Attention to Natural Language and Voice Search
Google Voice Search queries have risen exponentially since its inception. Not only is voice searching faster than typing, yielding faster search results, but on many devices it's easier to search by voice than it is to type.
Google has also recently improved Voice Search so it can better handle complex searches. To best optimize your website for Google Voice Search, offer content that responds to direct questions. As you do this, think about using keywords that would be more likely to be used in a spoken search as opposed to a typed search.
Tip #5: Provide Answers to Questions
Providing users with the ability to find answers to their questions on your website is another terrific strategy for improving your search results. You should provide content that will directly answer questions your visitors will be interested in.
While Wikipedia once ranked highest for knowledge-based queries, Google has now discovered that there is much more high-quality content from experts being featured on other sites. To harness this power and use it to your advantage, make a list of questions your website can answer. Then, create content that answers them with expertise. When putting the content together, use a short question, put it in your headline, and answer it as close to the beginning of the article as you can.
Once your users (and Google) discover how much in-depth information your website contains, your rankings will improve.
Tip #6: Pay for PPC Ads
Although pay-per-click ads have long been one of the easiest ways to boost search rankings, some things never change. Buying PPC ads will improve your results, but remember that this practice can't improve your rankings unless you use it in conjunction with other methods. You'll still need to invest your energy in things like high-quality ad copy, helpful landing pages, and good customer ratings
Tip #7: Make an Appearance in Google News
Making sure your site appears in Google News has long been a strong way to create short-term website traffic. This is because providing quality news stories encourages other sites to link to you as a source.
Top Stories, a major mobile feature, is full of Accelerated Mobile Pages, also known as AMP. AMP is a terrific tool because it lets webmasters create fast, minimalist versions of web pages that immediately load for mobile users.
If your site already appears in Top Stories, making sure you have an AMP page will create a better user experience and make visitors more likely to spend time on your site.
Tip #8: Improve Mobile Usability
Over the last few years, mobile usability has become a major ranking signal. Make sure your mobile site is as useful, fast, and easy to access and navigate.
Tip #9: Improve Your Website's Speed
AMP is making the mobile web faster by the minute. Still, this isn't the best way to make websites faster. It's more like a Band-Aid as opposed to a long-term fix.
There are many other methods you can use to improve your website's speed. First, check its speed using an online tool like Google's Test My Site. Test My Site will provide you with a report that explains exactly how you can improve your speed. You can also find a variety of resources about how to optimize your images to improve your site speed online.
The faster your website loads and responds, the more likely your visitors will be to stay on your site.
Tip #10: Increase Your Twitter presence
In the last several years, SERPs have begun to index tweets. Whenever you search for a brand, a live timeline of their tweets will appear.
To become more visible in this way, tweet often and do everything you can to gather a strong following. Also be careful about what you say in your tweets and avoid making mistakes as they will remain cached for several hours after you do so.
These are among the latest tips for improving your website's Google search rankings. Remember that as technologies advance, you'll need new SEO strategies, so make sure to review the newest research frequently to stay on top.
---
Conclusion
To find out more about how to improve your Google search rankings, get a free SEO analysis by clicking below.
---