12 Secrets of Link Building Today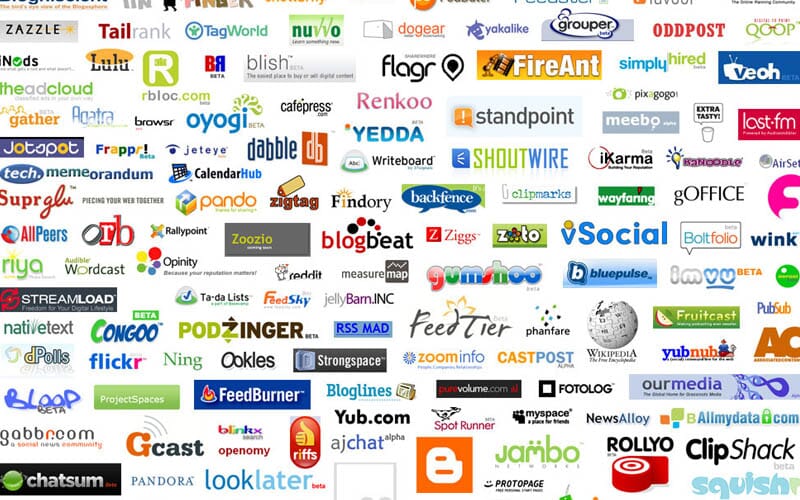 As a company that provides SEO Services, we can tell you that link building is much more difficult today than it was in the past. You now have to put the quality work in to build links the right way to ensure that your site ranks well for your keywords both short and long-term.
In this post, we outline 12 vital areas to implement to ensure that your link building is done correctly to get you ranked and stabilize your SEO efforts.

1. Keyword Research
As always, the starting point is proper keyword research. You want to take the time to build a list of keywords that you can go after to properly structure your site, add pages to your site over time, and even blog posts.
Start with Google Adwords Keyword Planner tool to build your list. Start by brainstorming a list of keywords that you want to rank for. Then, check each keyword in Google to determine the search volume and cost per click (CPC). Keep in mind that the data provided by Google is not completely accurate. It simply gives you a basic understanding of search volume and what you can expect to pay on a CPC basis.
For a better understanding of real search volume and the CPC, run a short pay per click (PPC) campaign in Google Adwords. You'll quickly see which keywords are performing best, which ones are converting into leads and sales, as well as additional keywords you should be going after.
Once you have an idea of the keywords you want to go after, outline the architecture of your Website from the most important keywords to the least important. You want to outline a short-term and a long-term structure for your Website and blog.
Your short-term structure will represent the initial launch or new structure of your site. The long-term structure will outline the keywords that you want to add to your site over time.
Take the time to review your Adwords data on a regular basis to uncover new keywords. Also, use Google Trends to outline keywords that are trending well that you can write about on your blog to drive additional traffic to your site.
For keywords that have a lot of search volume and are converting well into leads and sales, consider creating link bait to attract sites to rank to you and maximize lead generation on your site. An example of link bait is an ebook or a page that explains a subject in great detail, providing enormous value to both prospects and other related businesses.
2. Outreach
Once you have an idea of the keywords that you want to go after, research the competition to uncover what type of content businesses are linking to. Then, brainstorm content and link bait that you can create to attract businesses to link to you.
Be creative when building link bait and feel free to write long pages of great quality content. Gone are the days when you rely on creating 500 word posts because everyone of your competitors is doing that.
You want to create content that provides great value and encourages companies to link to it because it is valuable to their audience. Don't be afraid to use multiple mediums from infographics to videos and in-depth articles.
Once you have researched potential Websites that you want to link to you, build an email list and send emails to these businesses informing them about the value your content can provide to their audience.
BuzzStream is a great tool to use to uncover Websites to go after and automate the deployment of emails to the site owners or developers. To use BuzzStream, simply put your keyword into BuzzStream. It will provide you with a list of Websites to go after. Then, like the Websites in BuzzStream, so the system knows which Websites you are interested in. BuzzStream will create a contact list, so that you know who needs to be contacted at each Website. Then, it's simply a matter of writing the emails that you want to send out and using BuzzStream to send the email for you. BuzzStream will tell you if a link has been established. If a link has not been established, send a follow up email to those who have not responded.

3. Broken Link Building
Broken link building is a simple, but effective way to build links to your site.
On average, 5-7% of the Websites that have a broken link will link to your site if you can provide relevant content to replace the content that they were trying to link to. Brokenlinkbuilding.com is a great resource to use to uncover a list of broken links in your industry. You will need to purchase credits and put in your keyword to review a report of sites that have broken links.
Once you have narrowed down your list of sites that you want to connect with, go to BuzzStream to gather the email addresses for the contacts for these sites. Then, write your outreach emails, send your email, check if the link has been established, and send follow up emails to those who have not responded.
4. Brand Mentions With No Link
A simple way to build links is to look for content that is published that mentions your brand name or the name of someone in your company. A simple way to determine brand mentions is to set up a Google alert for your brand. If there is no link in the content that mentions your brand, simply send an email to the site that has mentioned your brand and ask for a link. It's that simple.
5. Purchasing Sites to Create a Link
We don't recommend buying links, but what you can do is purchase sites that are not being used that are in your industry. A tool that you can use to uncover sites is PR Powershot. All you need to do is to insert the keyword that you want to go after and additional criteria, such as the PR value you are interested in, if the site should have backlinks, if the site is a .com or .ca, and if the site is a buy now site versus purchase via auction.
Once your criteria is set, PR Powershot will send you an email. Then, it's a matter of reviewing the sites and determining which ones you want to buy. Then, take the time to use Wayback Machine to uncover content that was used in the past that may need to be added back to the site, so the site is as comprehensive as possible. Once you have built out the site, host it and link it to your site, and you have acquired a relevant link that has value.
6. Guest Blogging
While some people believe that guest blogging is a thing of the past, it still provides value if used correctly. Take the time to research bloggers in your industry in BuzzStream. Then, develop content that is of value to the bloggers audience and email them to let them know about your article idea. You can use BuzzStream for your correspondence, so that your opened emails are tracked and for future follow up.

7. HARO (Help A Reporter Out)
HARO is a system that sends out a daily email looking for people that can talk about a specific topic (i.e. Internet marketing). A simple way to automate this process is to set up filters for your keywords in Gmail. Then, review the emails that are sent to you from HARO. You want to respond quickly to potential journalists, as they may want to interview you or have you supply content that is time sensitive on a particular subject.

8. New Pages
We have discussed the importance of link bait as part of your link building campaign. Not only does link bait attract links if you have published great quality content, but if done correctly, each page can rank for a specific keyword, increasing traffic to your site month after month.
A simple way to produce a high volume of content without it taking too much of your time is to spend a half a day a month recording different topics that target different keywords. Then, have a copywriter write the content for you, which saves you a tremendous amount of time. Try to publish content on a monthly basis to increase traffic and rankings quickly.
9. Blogs
As mentioned previously, blogs are a great way to publish content that's trending well. It's also an excellent way to internally link your pages and rank for keywords. This is something you want to do every week, if possible. When writing your posts, try to write in-depth posts that will attract links and that you can use as link bait. You'd rather write less content and produce great quality work than create content that is created simply for SEO purposes.
10. Videos
Once you have developed some great content, consider repurposing your content as videos. But, script your videos and think about the strategy for each video. For example, if you know the emotional drivers of your audience, such as their desires and fears, you can develop a series of videos that provide a lot of value to address their emotional drivers.
Once you have developed your script, write the title of the video and description, while including one main keyword for SEO purposes. Then, have your video shot by a videographer using a teleprompter, so it does not look like you are reading off of a script.
To get the most out of your videos, use the audio from your video as a podcast. Then, post both your video and audio on various video and audio sites, such as YouTube and SlideShare.
11. Link Building Reports
If you are using an outside agency to do your SEO for you, request a monthly link-building report, so you can see the progress that is being made. Your link-building report should outline what links are being pursued, what link bait is being used, emails that have been sent for link requests, emails that have been opened by prospective sites, emails that have been responded to, and the actual links that have been built for the month.
12. Ranking Reports and Traffic
While ranking reports are not a perfect science using ranking platforms, such as Serpwoo, it does provide some perspective on progress. In Serpwoo, you can track by city and search engine, such as Google.ca. In addition to tracking the ranking changes of your keywords, you want to track the traffic for your site, as well as the main pages individually.
Summary
While these 12 vital steps of SEO are time consuming, they will get your site ranked, build up traffic on a monthly basis, and allow you to understand your progress, so you can make the necessary changes to drive traffic month after month.