Local SEO for Local Business in 2017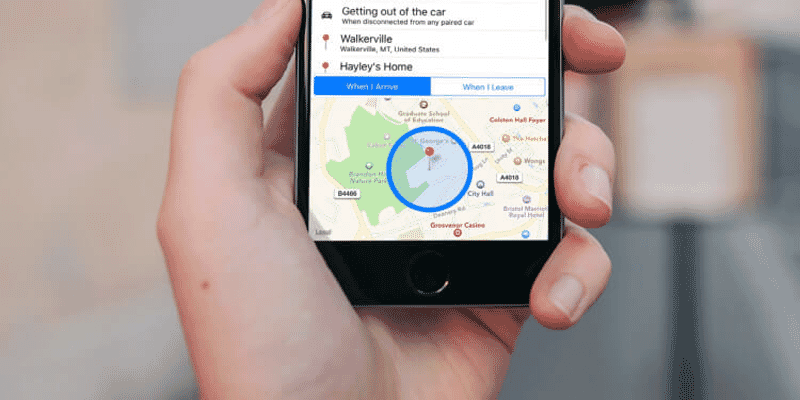 In 2015, Google made some adjustments to the search algorithms that resulted in showing only 3 of the top business search results instead of 7, what was known as the 'top-pack' of local organic search. This adjustment was driven by the increase of local search on mobile devices. As a result, ranking for the 3-pack became more competitive. But there are still a few SEO strategies that can help local businesses increase page rank outside of a 3-pack only strategy. Below we outline a few tactics to help beat the competition.
Local SEO is still a strategy that provides the opportunity to help your business grow, however, if we consider more conversions as the ultimate destination of SEO, we should recognize that our customers are on many roads, and we should show up on as many places as possible to reach our customers.
Let's take a look at why and how your current SEO strategy may need to change in 2017 to stay competitive.
The competition for traffic from Google's local results increases daily. In addition to the competition from local businesses, you also compete with local ads. And keep in mind, customers are shown 4+ ads at the top of the search results before they scroll down to the 3-pack.
The good news is that Google 3-pack ranking is based on your business rating, not on the history of your search results.
So how can you improve your business rating?
Step 1: Increase Your Reviews and Ratings
If you click on one of the businesses listed in the 3-pack, you will be taken to the local finder, and once there, you will see two paid local results. You will also see a star rating for the businesses on these ads.
A good rating is going to influence a prospective customer, and pursuing reviews and a paid ad campaign is one path you can take to reaching new customers on their buyer journey.
However, if you don't have the budget for a PPC campaign, focusing on getting listed in the local finder is a good strategy to follow. When users are comparing which business to use, they can click on the business ratings option, and the search results shown will be listed according to review-based ratings.
This is one way Google has tried to improve the search results service for users that is based upon the reputation of the business, and not just the business who has the biggest budget for an ad campaign. Google will now rate your business based on even one review, so it is well worthwhile soliciting reviews from new and previous customers.
Step 2: Expand Your SEO Strategy
Another strategy you can take is to broaden your SEO horizons to employ several SEO strategies. Most businesses find a business model that works and stay with it. Unfortunately, business models can become outdated. Consider the Blockbuster business model of renting VHS and DVD's from local stores. This was a hugely successful business model until they neglected to move with times and get online. Their customers had chosen a new path to follow, and Blockbuster did not alter their strategy to meet their customers on their chosen path.
Think about where your customers are looking online and offline, and develop strategies to place your business, service or product on their path.
Step 3: Consider the Competition
Do some research and find which websites show up for the same topics and keywords as your business.  Compare your site to theirs and ask yourself: can you improve the user experience of your site? Are you making good use of headings, alt tags and meta descriptions? Can you show up on those websites by offering a guest post or placing an ad?
Attaching your site to another quality site is known as barnacle SEO, and is one more strategy you could follow.
There are tracking tools available to show you which sites show up for certain keywords and the percentage of visibility they have in the specific market.
Step 4: SEO for Voice Search
Consider optimizing for voice search. Mobile search is growing fast and, as a result, voice search is also on the rise. Customers use different terms when searching with voice command. They are more likely to say, "find local pizzeria" when searching through voice, whereas if typing they might just type "local pizzeria". Of course, as with all organic search strategies, the key to success is thinking like the user and altering your strategies to suit their search patterns. 
Step 5: SEO "Near Me" Strategy
Thinking like a user and using Google Trends to gain qualitative data on search terms will help discover search terms that your local competition may not have considered. Such as incorporating the "near me" phrase in your target phrases. Google can now identify our location when we search, this eliminates the need to type or say the name of our location, instead the search term that has increased over the last five years is "near me".
Step 6: Us

e Google Ads
Google makes billions of dollars of revenue from ads; therefore, it makes sense that they will continue to develop this service. Google ads are still a good strategy to pursue because having both organic and paid search listings only increases the overall click-through rate. And research has shown that the companies who have the highest-ranking success rate are those who pursue both strategies.
Step 7: Offer Value through Featured Snippets.
Featured snippets are one way the Google algorithms try to determine which companies are offering their customers value. Think about the questions your prospective customers are most likely to ask and then answer those questions. Google will place your answer as a featured snippet in the search results.
Step 8: Create a Winning Website
This step is the foundation of all conversions. No matter how well you rank, how good your ratings, or how expertly optimized your site it, it will not yield results if your site is not user friendly. A site that loads slowly is the number one reason potential customers bounce. You should monitor your site for crawl errors to ensure that, as potential customers click-through, your site delivers the results they expect. 
Step 9: Link Strategy
Many people are afraid to pursue links incase they fall into black hat tactics, however, building good links is essential to a strong SEO strategy. Good link building strategies include:
Linking to local GMB-connected landing pages to help with 3-pack ranking

Links to pages where you want to get a featured snippet published

Links with city, state or area text will help in "near me" searches

Links to websites you don't own, including high authority profiles and business listings
Step 10: Citations & Listings
Look for niche-specific sites where you can list your business. Check all your listings have the correct information on your name, address and phone number. You might be surprised how often it can alter from one business directory to another.  
Conclusion
These are ten strategies to pursue when building your SEO. If you would like more information about the SEO on your site, get a free SEO analysis.