5 SEO Link Building Services That Still Work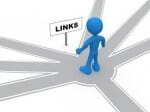 We all know that Google has made a significant shift towards quality. Not only does this impact SEO, but it impacts PPC as well. From an SEO perspective, it means that we have to create inbound links the hard way. We have to do the necessary work to encourage real people to link to us. And it's the right thing to do. Not only for Google, but for our audience. Let's take a look at five SEO link building services that work very well in producing backlinks, while providing a great experience for our followers.
Guest Blog Posts
As a digital marketing agency, we always say that guest blog posts are a great way to establish backlinks to your Website and it's a great opportunity to connect with a complimentary Website's audience. The key is to ensure that the blog is consistent and relevant to your industry.
Blog Commenting
Blog commenting is a less labour intensive way to acquire a backlink, but you still want to take the time to do it right. Here are some tips. First, try to be one of the first three comments. What's important to keep in mind is that the end result of developing a backlink is to drive traffic, so why not drive immediate traffic from people that read your comment? This is why we recommend being one of the first three people to comment. The higher you are placed in the list of comments, the more traffic you get. It's that simple.
To drive the highest volume of traffic possible, try to comment on blogs that receive a high volume of traffic. If you're going to put the work in, why not maximize your results?
In terms of your actual blog comment, provide an authentic, well though comment that is at least two paragraphs long, if not three. And include a link to a relevant article on your Website to add value to the conversation, while acquiring a backlink.
We would also recommend commenting on a particular blog on a somewhat frequent basis to establish a relationship with the blogger. By establishing a relationship, you're giving yourself a future opportunity to guest blog post.
Link Building Outreach Program
A high quality backlink is still powerful, but how do you acquire a link from a high quality site? Take the time to produce high quality content with a specific audience in mind that you want to attract. Then, take the time to put together a well thought out email that explains the value of your Website, blog, or article and why they should link to you. Then, follow up with them by phone. Ask them their thoughts on your article. And determine if they would like you to change anything.
Social Media
Social media shares, likes, retweets, and +1's are authentic. Google and other search engines are aware of this. It's for this reason that Google and other search engines value social media. Social media signals such as shares, likes, retweets, and +1's validate that you're writing good quality content. So, take the necessary time to produce high quality content on both your blog and social networks. As a matter of fact, Google looks at your author rank and clout score, so develop clout!
Press Releases
As mentioned in our previous post, Google picks up press releases very fast. If you can put out a press release that is trending well, your press release can rank within an hour. This creates influence within your market and a backlink to your Website.
The bottom line is that Google wants you to produce a great experience for your audience. There's nothing wrong with that. We've provided five ways to provide a good experience while acquiring backlinks and clout! If you have any questions, don't hesitate to comment. We're here to help!