6 On-Site SEO Issues You Won't Want to Miss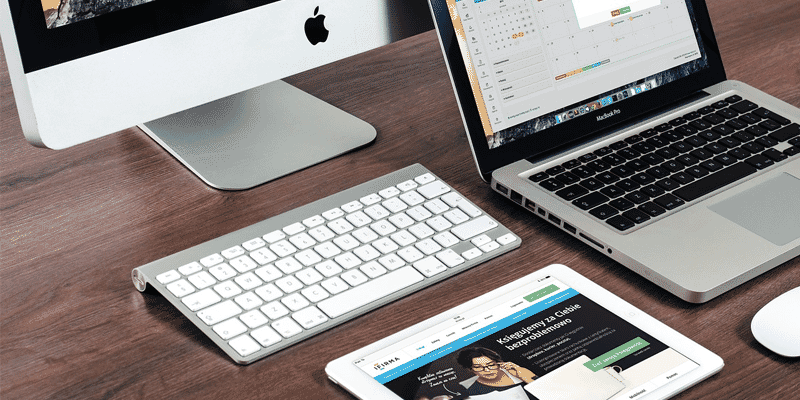 Most SEO tactics are fairly easy to most people – use long-tail keywords, use keywords in your h1s and URLs, create valuable and relevant content.
However, there could be some SEO mistakes you've made that are lurking in the shadows and ruining your SERP ranking.
Here's our list of SEO issues you definitely don't want to miss to implement into your organization's overall SEO strategy.
#1. You're Bolding Too Many Things
There is a misconception floating around out there that bolding – i.e. using the "strong" tag – on your keywords will help you rank higher on the SERP. That and it's never been stated it's a bad practice.
If you or your webmaster does this, please stop.
Marking up your content with bolded and italicized text is meant to draw your readers' eyes to important ideas or to make your text skimmable. Bolding your keywords throughout your text is not what bolding was made for.
To some, bolding keywords might make sense as you would divide your content into chunks and start each section with a bolded heading as if you'd use h2 or h3. It's completely fine to put your keywords in headings and bold them. What's not ok is bolding every keyword in the body of your page.
#2. You Cloaked by Accident
If you know anything about SEO, you should know how bad cloaking is. Showing one thing to search engines and another to users is heavily frowned upon by Google, and they will penalize your website for it.
Even if you haven't purposefully cloaked something on your website, you could have done so accidentally. Some typical examples are making the text foreground and background colors nearly identical; content being hidden by JS, or poorly formatted CSS causing content to appear off-screen.
#3. No-Anchor Links
No-anchor links are another example of accidental cloaking. But, it's a very common mistake so it's worth highlighting on its own.
This mistake usually occurs when you start writing an "href" and forget to include the anchor text (i.e. the text that is supposed to be hyperlinked with your target link). It can also occur when you're updating your anchor text and forget to put in your replace it.
What happens is a visitor to your website will see no link at all, but search engines see your website is linking to a blank URL. To search engines, this reads as cloaking.
If you're worried you have blank URLs, run a quick audit of your HTML base.
#4. You Linked to Penalized Sites
Sometimes webmasters make mistakes when they judge if a website they're linking to is reputable or not.
We're only human, after all.
Some websites you might link to mistakenly are seemingly authoritative sites that use spammy SEO tactics.
You could have also linked to a site that used to be reputable but no longer is.
Or, you could have just gone with the first link you could find and not evaluated its credibility.
So, as you can see, it's pretty easy to link to not-so-great websites.
When you're linking to anything apart from something you control – somewhere else on your website or your social media accounts – have a very high standard for quality and reputability.
Also, go through your links periodically to make sure no bad links have slipped through the cracks.
#5. Inadvertent Keyword Stuffing with Listing
Have you noticed how popular list posts, also known as "listicles," have become? They convey information quickly and are easy to read. These listicles are not what we're referring to when we talk about listing.
The listing we are talking about is within an article where you might create a list of facts, items, statements, etc. to increase shareability. However, too many of these lists, particularly if they're using phrases like your keyword phrase, do not sit well with search engines.
#6. Using Frames
We'll be blunt; Google is not a fan of frames.
Frames and iframes are used to display content from another URL within a page. They're an easy way to cite content without needing to include the link within the body of your writing.
However, frames just end up breaking web standards and can cause problems beyond SEO. If you must use frames, you can find tips from Google in their developers' blog.
To learn more about how you can maximize your website visitors, click here to get a free SEO analysis.