6 Steps to Optimize Your Website For SEO and Conversion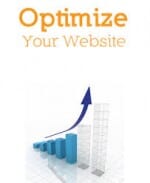 Your Website is the foundation of your marketing, so not only should it function well from an SEO perspective, but it should convey your value proposition in a way that drives response and results.
It's for this reason that you want to consider both the on-page optimization of your Website from an SEO perspective as well as developing content that compels prospects to take action.
How do we as a search engine optimization company achieve this? Through six simple steps.
Step 1 – Keyword Research
The starting point of developing and optimizing a Website that is built correctly is to ensure that the keywords that you are using are correct. You want to ensure that your site is structured correctly so that you can be found for your keywords, while making certain that you have enough keywords to drive an adequate volume of Website visitors.
To determine which keywords to use, we recommend starting with keyword research. You want to develop a list of keywords for your Website based on search volume and relevance. If your keywords do not have enough search volume and if they do not have buyer intent, you will not be set up to drive traffic that converts.
Step 2 – Website Key Messaging
Once you have an understanding of the keywords that you want to rank well for, it's vital to understand what your Website goals are as well as the message that you want to communicate for your business and each product line.
This is one of the most important steps in developing a Website that generates results. You want to take the time to review what's important to both you and your customer to ensure that your Website includes compelling copy that demands response.
Step 3 – Offer Development
To maximize the conversion of Website visitors into leads, it's vital to create some type of offer. There are various offers you can choose from including a free eBook, a video series, or even a free event, such as a Webinar.
You want to select the right offer for your business to ensure that you're able to generate the highest leads and sales from the visitors that are arriving on your Website. And your offer should solve the number one obstacle, desire or pain point that your prospect has. It is for this reason that we recommend developing your key messaging document as soon as possible. It helps to provide clear direction for both your Website messaging, offer, and content within your offer.
Step 4 – Website Layout and Design
Once you have an understanding of your offer, you want to work on the layout of your Website. A simple way to think about your Website is by dividing each page into three separate sections – top, middle, and bottom.
The purpose of the top section is to communicate your headline and make an offer. This is all about maximizing the number of people that arrive on your Website and opt-in as a lead. The second section of your Website should reinforce your headline and prove your claims. The third section of your Website should restate your offer and include your social media links.
Step 5 – Website Content Development
Once you have an understanding of the layout of your Website and the offer, you want to develop the content for each page. From an SEO perspective, you want to include your keywords in vital areas including your:
– Meta Title
– Meta Description
– H1 and H2 Headings
– Body Copy
– Relevant links
– Relevant bold text
From a copywriting perspective, you want to hit the right psychological triggers of your audience to stimulate a response. You want to ensure that each and every page on your Website is not only written properly from an SEO perspective, but from a copywriting perspective as well.
Step 6 – Website Coding
Once you are happy with the keywords, design, offer, and content for your Website, you want to have your Website coded properly following best practices. Your Website should be built properly from the ground up so that it loads as fast as possible to maximize its performance from an SEO perspective.
We've covered quite a bit in this post, but these steps will enable you to properly balance both SEO and content that gets results. Please feel free to leave a comment. We're happy to help.