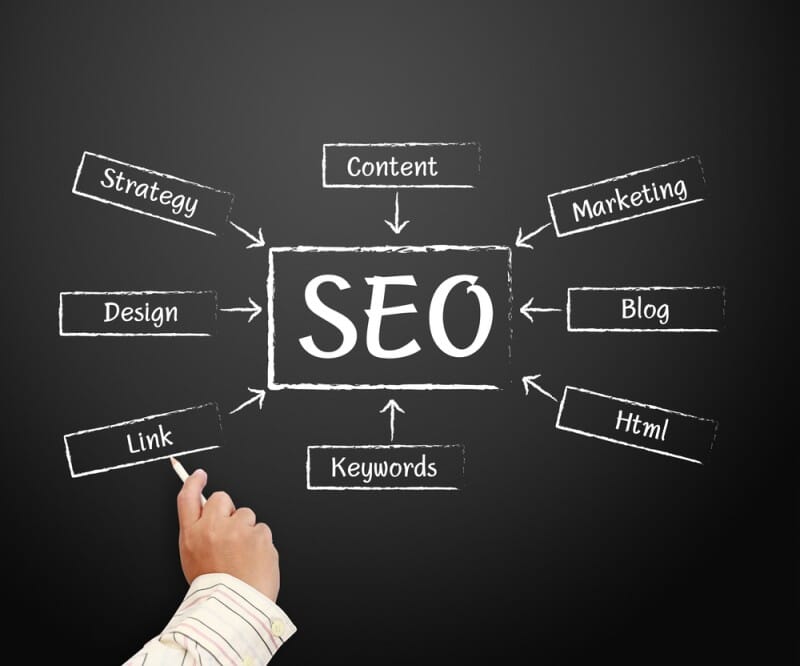 In the past, the focus from a link building perspective was to get the highest volume of links possible using a multitude of channels including link exchanges with other sites; buying links; submitting websites to directories; using article directories and press release sites; leaving links on guest posts, forums, and open comments; and even building a network of Websites that link to your site. We even got to a point where the focus was on achieving high (PR) page rank links, using our keywords in each and every link where possible. We know today that this approach to link building does not work.
We understand that we have to do the necessary heavy lifting to acquire links the hard way because we want to provide a good experience for our audience. As a search engine optimization company, we always tell our clients that there is an upside to all of this. Because we now need to produce good quality content to acquire links, not only can we rank well for our keywords, but these higher quality links send us qualified traffic that actually converts into leads and sales.
Link Building Strategies
1. Broken Link Building – The first way to earn links to your site is a simple one. Review all of the broken links on your site, then reach out to the site owners and ask them to change the link to the correct or updated page.
2. Mine Competitor Backlinks – One of the first things you want to do when developing your link building strategy is to review your competitors backlinks. You want to look for the topics that people and companies are linking to. Then, write better content and ask these companies to link to it. It's all a numbers game. While a certain percentage won't link to you, some will.
3. Partnerships – The third way to build high quality links is to list the companies and suppliers that you currently do business with. Then, list the complimentary companies that you would like to build a relationship with. Ultimately, you want to develop a list of influencers in your industry that can drive relevant traffic to you. Once you have this list developed, look for ways to naturally share content to acquire links. A simple example is through the development of a joint webinar or video that you do together. Once the video is completed, they will naturally link to it because they are part of the video and it adds value to their audience.
4. Social Media Sharing – If you have a blog, it's a great way to develop content for your social networks. Ensure that your blog content is well written. Look at Topsy and Open Site Explorer to determine topics that are trending well. Then develop content and share it through your social networks. Good quality content will get shared and linked to, enabling you to acquire some links along the way.
5. Social Media Influencer Development – Get noticed in your industry for what you do by following all of the major influencers in your market. Then, take the time to develop great quality content where they begin to notice you. Over time, they will begin to link to your content.
6. Create Link Bait – In addition to your blog posts, create larger assets that create enormous value for your audience. eBooks and video sequences are examples of content that you can produce and share to acquire links.
7. Guest Posting On High Quality Blogs – While guest blogging is frowned upon today from an SEO perspective, it is valued if the blog is a good quality blog that is selective with the blogs they produce. Take the time to uncover a list of influential bloggers in your industry and develop great content that adds value to what they do.
8. Get Involved in Active Networks – Commenting in LinkedIn groups, as well as other blogs and forums is a great way to get noticed in your industry to achieve some high quality links. Instead of dropping a link into your post, leave insightful comments that people notice. Over time, this will lead to people following you and linking to your content.