9 Steps to Rank Well in 2016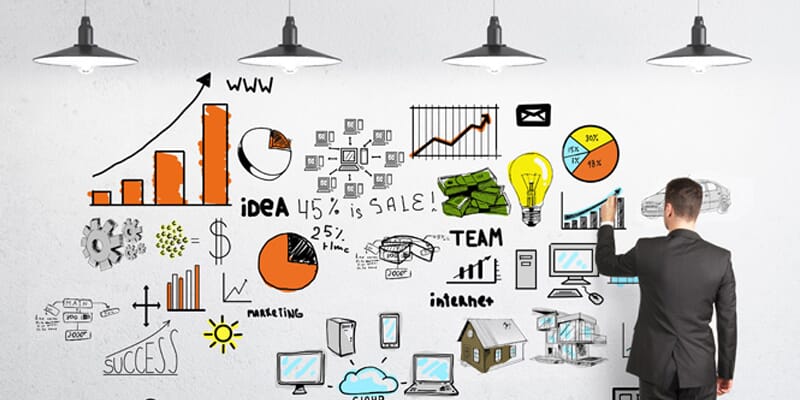 If you are looking to improve your ranking in 2016, there are nine steps that you need to execute well. These nine steps develop the proper foundation for SEO, while allowing you to rank well for a longer list of keywords to drive a higher volume of Website visitors.
1. Local or National SEO Strategy
One of the starting points of a sound SEO campaign is to first clarify what your objective is. Would you like to rank well locally or nationally? Your answer will completely determine your approach.
If your objective is to rank well locally, it's vital to ensure that your business is set up in all of the local business directories to show Google and the other search engines that you are indeed a local company. Second, you will want to ensure that your directories are set up well with great quality content and photos of your business.
You want to show Google that you are a well established business that provides great value to your clients. By building out your business listings, it shows Google that you are reputable and take a qualitative approach when conducting business.
Third, you want to get positive reviews on each of your business listings. A simple way to achieve this is to create a Web page on your site that links to the various directories where prospects can leave a comment. This shows Google that you have positive social proof, which reinforces your claims.
If your goal is to rank well nationally, not only do you want to perform local SEO, but you want to add content to your site on a regular basis to rank for a longer list of keywords, while implementing a monthly link-building program to show Google that you should be ranked for a longer list of keywords.
2. Keyword Research
The foundation of any SEO campaign is to ensure that you are going after the right keywords. Start by outlining the main keywords you want to rank for from most important to least important. Then, create a mind map that will illustrate how you are going to add keywords to your site over time to increase monthly traffic.
3. Competitor Analysis
While it's great to have a list of keywords that you want to rank for, it's just as important to go after the keywords that you can realistically compete for. Some industries are dominated by large Websites that are difficult to compete with. It is vital to know this up front through an SEO analysis, so you can establish realistic expectations and the right list of keywords.
4. PPC Testing
Once you have a list of keywords that you want to rank for and have verified that you can compete for these keywords, you want to test the search volume of the keywords and determine if your keywords convert into opportunities and sales.
The best way to achieve this is by running a PPC campaign for a month or two on Google. Through this test, you will get a much better understanding of the real traffic that you can expect for different keywords.
When running the test, you will notice that the actual search volume is very different than the search volume provided by Google's keyword planner tool, which is why this test is so important. While this test may delay your launch, this step will ensure that you have a sound keyword strategy in place for years to come.
5. Keyword Grouping
The next step is to group your keywords into silos and determine how your keywords will be interlinked on your Website. These keywords should be interrelated and work together as a unit, so Google clearly understands the theme of your site. If you find that your keywords have multiple themes that are not closely related, you may want to create separate sites.
6. High Quality Code
More and more people are using smart phones to perform research online. It is for this reason that Google looks at the performance of your site on both desktop computers as well as smart phones. This means that it's vital for your pages to load quickly on different devised, which requires light, efficient code. Moreover, you want to ensure that your site formats properly on different devices, including smart phone, tablets, and desktop computers, which means that your site should be responsive.
7. Content Marketing Plan
Once you have an understanding of the structure of your Website and a plan to build a site that's completely responsive, you are ready to build a content marketing plan. This plan should outline what your primary and secondary messages are that you want to communicate, as well as the keywords that you want to rank for. Your plan should also outline the channels that you want to use both short and long-term.
8. Content Development
Once you have a content marketing plan, you are ready to produce content on a monthly basis. Typically, we recommend developing new pages and blog posts on your site on a monthly basis for the first three months before you start developing content on multiple channels. This allows you to develop sound content that is well written. After three months, you should be ready to repurpose your content into different mediums, such as videos, podcasts, emails, and digital publications.
9. Off Page Optimization
Gone are the days when we use low quality directories to create links. Today, we have to create links that are earned. This means that it's vital to perform competitor analysis to uncover the links that your top competitors have, while understanding if there is an opportunity to acquire a link from similar sites.
To obtain a link, link bait will need to be created to appeal to the various sites. An outreach program can then be used to reach out to the prospect sites to inform them about the valuable content that you have that will provide value to their audience. This is hard work and should be done on a monthly basis.
By implementing these nine steps, you will develop the necessary foundation to rank well in 2016 and increase traffic to your site on a monthly basis.