Does a Blog Help You Rank Higher in Search Results in 2017?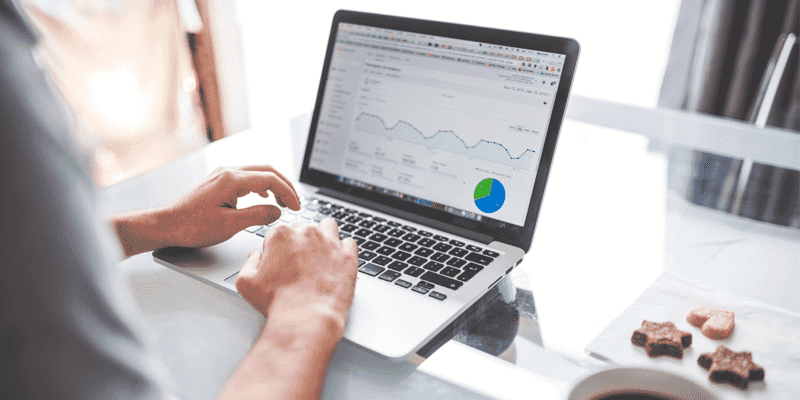 Posting blogs on your website has been identified as a way to improve page rank in organic search results, but does it? Below, we explain why a blog does help you rank higher and outline the benefits of blogging.
Writing a blog with quality content can be a major investment of time, and many people wonder if it is worth the effort. But, writing a blog still offers valuable SEO benefits for your website.
Posting a regular blog as part of your content strategy provides the opportunity to target a variety of relevant keywords and long tail phrases on an ongoing basis, and it allows a larger scope in your SEO strategy to incorporate keyword phrases that meet the new SEO standards of updated Google algorithms without rewriting your website copy.
A blog also lets you tap into trending topics, answer specific user questions, and provide a resource of useful content that keeps users engaged with your site.
A blog has immense SEO value, and not just with keywords. Unfortunately, many companies find that they are not sure if they should allocate a portion of their budget to blogging. Especially when it seems more sensible to spend marketing dollars on advertising, PPC campaigns or even direct mail, where you can see the immediate results of your investment.
Earned media, visitors you have 'earned' by engaging them with quality content, is a long-term, but hugely valuable investment.
The Limitations of Keywords
Whatever type of site you have, there is a limit to the reach of keywords in organic search. The keywords you have placed in headings, meta descriptions, navigation bars and throughout the copy on your pages remains static. Sure, you can tweak it every now and then, but there are limitations on the keywords you can use in those places.
The goal of your website is to earn the trust of visitors by offering a high standard of knowledge about your business, product or service. You can do this to a certain extent in the copy on your site, but the real estate space is limited and there is only so much you can say, and the amount copy might be restricted by the design.
A blog however, gives you more onsite real estate, which also gives you more search engine page real estate. The more pages your site has, the better it is positioned in the search results.
By creating new content you will also expand the use, variety, and reach of keywords.
Sales Funnel SEO
Blogging is highly useful when trying to target consumers who are on different levels of the sales funnel.
If they are at the top of the funnel, your content strategy can include a series of blogs that are designed to help prospective customers become aware of your business.
And if the blogging is also connected to social media content and awareness PPC campaigns, it will increase the impact exponentially.
When users are aware and interested in your business offerings, they will be looking for more information on a deeper level; they want answers to specific questions about your business, service or product. They might be comparing brands and want to know more about a specific product. A blog can target the specific keywords they use in their search query, while providing valuable information and developing a relationship of trust with the user by helping them connect to your brand voice.  The key here, is to connect with customers while they are still learning. You begin to build a relationship with them before they are ready to buy.
You can develop content that speaks to the user on each level, and as they move closer to the bottom of the sales funnel, the keywords and content is significant to customers who are ready to convert.
Most users still avoid clicking on the top three paid searches; they click on the organic searches directly below. Why is this? It is simply because, in today's media savvy and ad saturated world, people trust organic content more than paid content. This is why it is called earned media.
With organic content, instead of using push marketing tactics, you can speak directly to the consumer and address their needs or any concerns they might have.
In the world of online marketing, a blog can be your best sales person.
Expanding Your Reach with Rich Content
To create content that includes keywords relevant to your user, think about how they search, what do they want to know, what do they want to do, where do they want to go?
This will expand your target keywords into keyword phrases. For example, if you sell organic baby food, a post that answers common question that consumers may have will be highly relevant. A consumer who is at the top of the sales funnel, may ask "why is organic food good for you?" A blog post that answers this question educates the consumer and positions your website as a source of information. It also provides the opportunity to ask the user to sign up to a newsletter to receive free insights and information on health and nutrition.
You can expand your content strategy to include topics that are not directly related to your business but are of interest to your target market. Let's say your site sells organic baby food, your content can also provide information about baby clothes made by sustainable companies, the latest trends in baby strollers, how to deal with diaper rash, or how to decorate a baby's room. All of these posts help build customer loyalty by offering valuable information, and even if it doesn't sell baby food directly, it will eventually.
Creating brand loyalty is the most cost-effective long-term strategy; after all it costs less to keep a customer than to gain a new one. A global study by Nielsen in 2013 showed that 60% of consumers would rather buy new products from a brand they already know.
The Added Benefit of Featured Snippets
Blogs are also an excellent way to create content that meets the needs of featured snippets.
Featured snippets are part of an organic strategy; they are pulled directly from the content on a page. Most commonly, a featured snippet is used when it answers a question clearly and concisely. And a blog allows writers to focus on a target query and work the answer and relevant keywords into a couple of sentences that are easily identified by Google.
Google includes the addition of fresh content as part of its ranking system, and with the addition of fresh content comes the added bonus of creating a stronger link strategy. Not only can you add inbound links, but you can also link to authority sites, and if you publish quality content you will earn back links. Niche markets are particularly good at sharing back links, and just as you are looking for fresh content to share, so are other companies.
Conclusion
Blogging is a worthwhile investment for all companies. And, of course, if you publish a blog, make sure you promote it on your social media platforms – organic and social are still at the top of all good SEO strategies. 
Want to improve your SEO strategy in 2017 – Get a free detailed SEO analysis