Can You Rank First for a High Volume Keywords in 90 Days?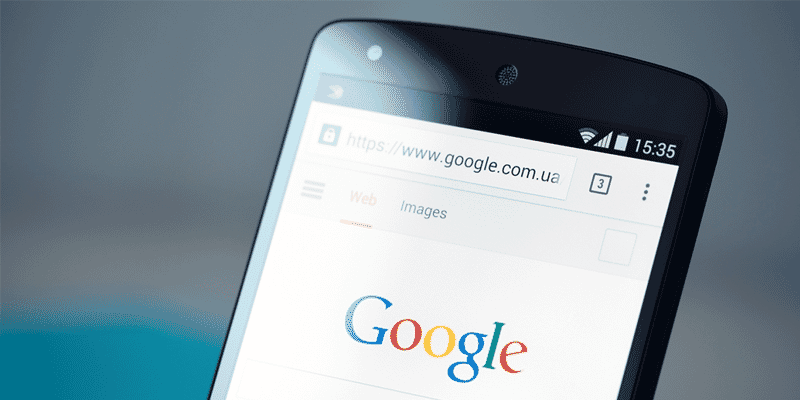 Content marketers and SEOs at every SEO company have a tough gig these days. There is now a massive amount of quality content being produced and it is becoming increasingly difficult to stand out let alone rank well in most industries.
It's not easy but ranking strategic keywords are still very possible. First and foremost, it takes a lot of work. But with the right people and the right process in place, any business can rank for their target keyword. Below is a tested method for how you can rank on page one for a high volume keyword if you are ready to roll up your sleeves and get to the grind. Also, for an ambitious task of this scale, it most likely will require the focus of several individuals for the 90-day project.
This is a 7 step process and if done correctly, within three months your website should display in the top positions of SERPs. Here is our step by step guide to success:
Finding the Right Topic
If you have dedicated yourself to spending the better part of three months ranking for a keyword, it needs to be worth it. Finding the right topic is a mix of locating the keyword volume, selecting a winnable keyword and making sure that word is relevant to your services.
By using a tool such as Keyword Finder, you can locate the estimated monthly search volume by region and find what the difficulty score is as well as which sites have the current top SERP positions. Here are two keyword examples based on Canadian search volumes:
Content Marketing:
Has an average of 1,600 monthly searches and a difficulty score of 65.  The current top ranked sites you would be competing against are the Content Marketing Institute, Wikipedia, and Forbes – incredibly difficult. These sites have near perfect domain authority and thousands of links.  
Marketing Agency:
Has an average of 661 monthly searches and a difficulty score of 45, meaning with some work it is completely possible. The competing domains are not as well known, such as Fusemg.com and Poweredbysearch.com and have low domain authority and little to no links.
Provided 'marketing agency' is relevant to your products and services, consider the traffic. The top keyword generally gets 30% of all traffic clicks, which translates into 198 leads per month. If you averaged a 10% conversion rate, you would gain 237 customers or sales per year. Not bad for a few months of hard work.
Creating Amazing Content
Quality content is the foundation for great SEO. Basically, in this step, you need to thoroughly research your competitor's content and create something that will blow them away. To create an outline, document what you find and what you do and no not like from the articles you are researching such as:
Quotes – are they used well?

Headers – too little or too many? Are they relevant to the keyword?

Anomalies – do any of the top results share a secondary keyword like 'marketing agent'?

Bottom Page – do any related search queries stand out?
Write an amazing piece of content and triple check it. Then have an editor check it or use Grammarly. Ask colleagues for feedback, revise and triple check again. When you are satisfied it will be the best on the web, add in plenty of visuals to make the content easily readable and create custom images specific to the content to illustrate concepts and key takeaways.
Imagery aside, the main ways to highlight and break up your text to make it more readable are:
Use simple words

Use small, flowing paragraphs

Feature bullets or numbered lists

Use section headers and blockquotes
Optimize On-Page SEO
There are several important things to do to optimize the on-page SEO for your content.
Use Modifiers for Multiple Keywords:
From your research did you notice search queries such as 'marketing agency advertising' or 'marketing agency services'? Use these modifiers in your title to try and increase even more potential traffic. For example, Marketing Agency Advertising and Services.
Use H2 Tags Wisely:
You don't want to go overboard with over using your keyword and your content needs to remain readable. Use your H2 tags to have insightful headings or questions that the reader will find informative and valuable versus trying to have 'marketing agency' included in all of your section headers.
Improve Keyword Density:
A common best practice is to use your focus keyword within the first 100 words of your text so that the Googlebots are crystal clear that your content is regarding a marketing agency.  A great way to tie in related keywords into an article without it coming across as over optimized is to include a resource or glossary section to discuss related keywords but also provide relevant content.
Internal Link Building
When publishing new content, internal links are helpful in promoting it. They solidify your website's architecture and that link juice that we all need. Furthermore, internal links help tell Google that your page is important as other ranking pages are pointing to it. Your strategy for internal links should include the following:
Link other pages that also contain your focus keyword.

Link other pages that have high monthly traffic and Page Authority.
Content Link Outreach
Here is where you need to put on your investigative SEO hat and do some digging to find targets for a successful link outreach campaign. The easiest way to go about this is to use Moz's Open Site Explorer and find websites that link to your top competitors.
Review at least several pages of results and export the prospects into an Excel spreadsheet. Next, filter out sites with a Domain Authority score of less than 30 and any free blog sites like WordPress.com or Blogspot.com. Next, you need to find the author or website editor's email address which sometimes is easier than others. If not readily available, search their name on Linkedin, Email Hunter or Email Finder.
After you have scanned through and filtered your excel list you should have at least several hundred contacts to connect with.  To begin, segment your contact list into two sections:
Thriving and up-and-coming bloggers or authoritative sites that are your top picks for building relationships with. These contacts will need personalized and carefully crafted emails created by hand. In this category, your goal is to get a  response. It doesn't always have to be a backlink – just a start to a conversation that could yield a link in the future and begin to build a relationship.

Lower quality contacts from generic sites or pages with low authority. For these, a simple email template will suffice. In this category, we are concerned with volume – get as many as we can with as little manual effort.  If you need a template to use, try JustReachOut or LeadIQ.
For the emails, whether template or personalized, follow this format to increase your chances of having your request read:
A catchy, interesting headline.

Name drop and explain your relationship to familiar brands to showcase your legitimacy.

Why should this author or editor link to you? What is included in your content that is missing from other sites they link to or guest blog posts that they have featured. Why is your content better and more engaging? Be specific.

The ask. It is better to ask for feedback or a question that will start a conversation versus just asking for a link. This indicates that you are seeking a genuine conversation and relationship and will often lead to gaining a link.
Guest Blogging
Guest blogging is still a great tool for getting traffic and increasing your page's authority through industry leading blogs. One thing to keep in mind, however, is that you want contextually relevant links. In a guest post, you wouldn't be pushing or selling your marketing agency content, but finding a way to work in the keyword to create a link to your site that is natural and relevant to the context of your guest post.
If your post topic and link content do not make sense or match, even if your link is a 'dofollow', Google may disregard it.
Final Tweaks
Last step! Once your content has been published, it is important to review and tweak for several factors:
Over-optimized keyword

Review and update internal anchor text to reflect more relevant terms

Flush cache and re-submit to Google Search Console
These steps will help normalize your content. A fantastic tool to help you discover which areas need some tweaking is Moz Pro.  Their software will identify the number of times a keyword was used within your content and recommend the ideal number based on the copy length.
If you have over used a keyword:
Find keyword synonyms through Moz's Group Keyword Finder that you can insert into your content and will still flow and work perfectly within the context. If your anchor text is not diverse, switch some of your links to the keyword synonyms or keyword modifiers like marketing agency advertising.
Finally, no campaign is complete without the Social Media push. Share on Linkedin, Facebook, Twitter and any other platform that you are active on and encourage others to share your content. Ramp up your presence by commenting on colleagues and other relevant articles to help individuals locate your content and possibly share or link to it.
Is it a lot of work? Yes. Is it worth it? If by gaining one of the top SERP positions and securing an additional 237 sales or clients is, you bet! The fundamentals outlined above are nothing new or gimmicky. Just all best SEO practices that when used together with enough resources to support the objective will successfully boost your rank for a targeted keyword. In addition to receiving more traffic, visibility and sales, your organization will also benefit from not having to run pay-per-click ads for your keyword term which helps your bottom line even further.
If you are an internet marketing company interested in starting an initiative to rank on page one for a targeted keyword and would like to start with a free SEO analysis, contact us today.