Does Your Site Load in Less Than 1 Second? It Should!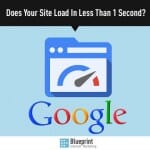 Google's new Mobile guidelines focuses on delivering content in less than one second. For some time, Google has emphasized the importance of page loading speed, so people don't have to wait to read a page. As a search engine optimization company, we have known that this is vital to rank well. Now, Google has come right out and said that content should be ready to be read in less than one second. But, does this refer to the entire page or just the top of the page?
It simply means that your content above the fold should load in less than one second. If you'd like to check out how Google ranks your mobile and desktop sites in terms of page loading speed, check out Google's PageSpeed Insights tool. In just a few seconds, you will be able to see if your page loading speed is where it needs to be. Here's an example of what it looks like when you enter in your Web page URL. As you can see below, you can see both the mobile and desktop page loading speeds for one of our clients.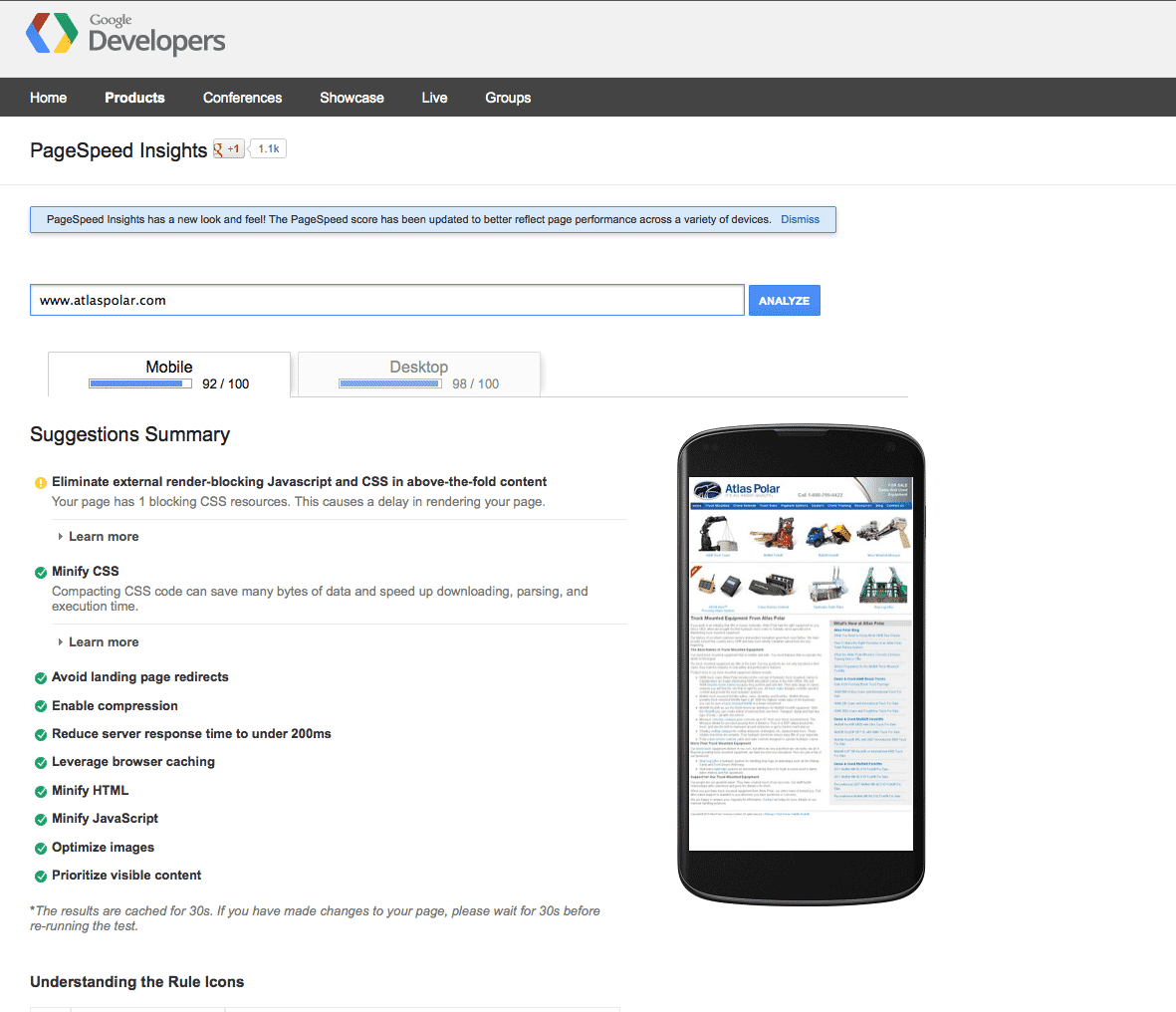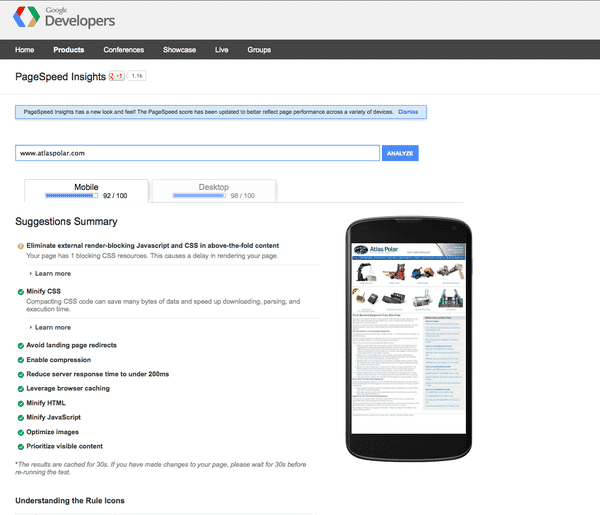 To improve your page loading speed, it's all about using clean, efficient code on your Website. And you also want to think about using reactive design, so your Website formats well on different devices, including tablets.
If you have any questions, please leave a comment. We are here to help.