How to Find the Right SEO Company for You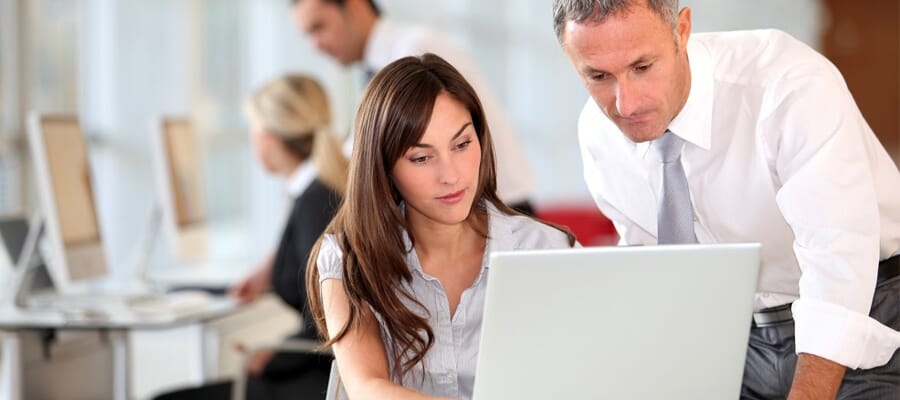 ---
In today's competitive online environment, working with an SEO company that can make your business more visible is key. Below, you'll learn the top questions you need to ask to find the right SEO company for you. You'll also find out the questions companies should be asking you in order to give you the help you need.
---
Question #1: What can you tell me about my current website in terms of SEO?
A seasoned SEO company will provide honest observations about what's working and what isn't, and provide suggestions for how to maximize your visibility. For starters, ask how your on-page and off-page content, link profiles, and structure are affecting your website's visibility.
During an initial conversation, the firm should also want to know more about you. This includes how much SEO experience you have, what your other marketing activities are, and who your main competitors are. In addition, they should ask you about website specifics: how old your URL is, whether you have other websites, and whether you use a content management system or pay-per-click advertising.
They should also request access to your current web statistics. A company that asks these questions upfront is committed to providing you with individualized attention.
Question #2: What changes will be made to my website and how will they help me?
A good firm will talk not only about on-page changes, but about off-page changes as well. They should discuss the addition of targeted keyword phrases on each page of your website and have in-depth knowledge about how to improve your title tags and meta descriptions.
Question #3: How will you improve my link profile?
Having a strong incoming link profile is essential to driving more traffic to your website.
Not only should the SEO company discuss how they'll generate links, but also the target number and quality of these links. The best SEO companies will be committed to creating a balanced link profile that includes local link building, guest articles and industry insights from reputable websites, local websites, and other high-visibility websites.
Question #4: How much will my traffic increase in the next few months?
Your expectations in this area should be high. A good SEO company will be able to improve quality traffic to your site by at least 50% over three months. (Of course, for this to happen your site must be in good shape technically and offer high-quality, unique content.) If the company asks you about your expectations in this area (which they should), be honest about your needs.
Question #5: Which keyword phrases will it be most important to target?
Even in a first meeting, a good company will provide you with core industry keywords and a sense of how competitive the environment is.
They should also explain how they will utilize geographic factors and specific keywords that attract customers. Finally, they should ask you what keywords you'd like to be most visible for so they can get a sense of what makes your company unique.
Question #6: Can you tell me more about your company?
This is a general question, so there are several things you'll want to cover here. First, ask how large the company is and how they will meet your unique needs. Large firms sometimes take a one-size-fits-all approach, while small firms may struggle to prioritize you when they are busy. Inquiring about how they will take care of you as a client is essential.
Also find out how long the firm has been working in SEO and how much experience the team that will be leading your project has. If a firm or project leader doesn't have at least three years of experience, it's probably a good idea to keep looking. Finally, ask why you should choose them and make sure you're satisfied with the answer. Before you leave the meeting, ask for examples of their work.
---
Conclusion
By utilizing these questions, you'll be sure to find an SEO firm that can deliver what you need to help your business thrive.
To see exactly what can be done to improve your SEO performance, click below for a free SEO analysis. 
---