Google Targets Authoritative Websites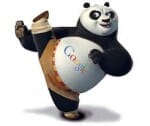 Google is in the process of rolling out another Panda update. What does this mean for your Website? It looks like Google is in the process of targeting authoritative Websites. This means that Websites that have real authority in the market will continue to rank well, while sites that are faking authority through low quality link-building and content will drop in ranking.
As a search engine optimization company, we are already seeing a fluctuation in ranking on a daily basis as the changes are implemented through the Panda update. So, how do you achieve authority? What is Google looking for? They are looking for Websites that have high quality links and that are publishing good quality content on a regular basis. They are looking for Websites that are providing a good experience for users. If you are not producing new pages on your site or blogging on a regular basis, you may be left behind.
The best solution is to develop a plan for how you are going to develop new pages on your Website, while pushing fresh, high-quality content through your blog. You also want to consider the audiences that you want to target from a link-building perspective before you write content. For example, if we have a sports Website that focuses on hockey, we should develop content that will appeal to different Websites within the hockey industry. This way, while you are developing content for your Website and increasing authority, you are also developing content that other hockey Websites will want to link to. This is a vital step of a high quality SEO campaign.
It also looks like Google is continuing to increase the use of Google+ in their algorithm. This means that the more you use Google+ and other social networks, the more you will be rewarding with higher rankings. But, it's not just a matter of getting involved. It's a matter of focusing on quality content that people +1 and share. By developing a high quality blog, as we discussed previously, and sharing the content through your social network, you are putting a great foundation in place.
Do these recent Google Panda updates mean that link-building is dying? No. But, it does mean that the links that you want to target are high quality, not just high quantity. As a matter of fact, we have clients that have experienced a lift in ranking through high quality content development and social media, versus aggressive link-building.
If you have any questions, please leave a comment below. We'd be happy to help.