How to Improve Your Website SEO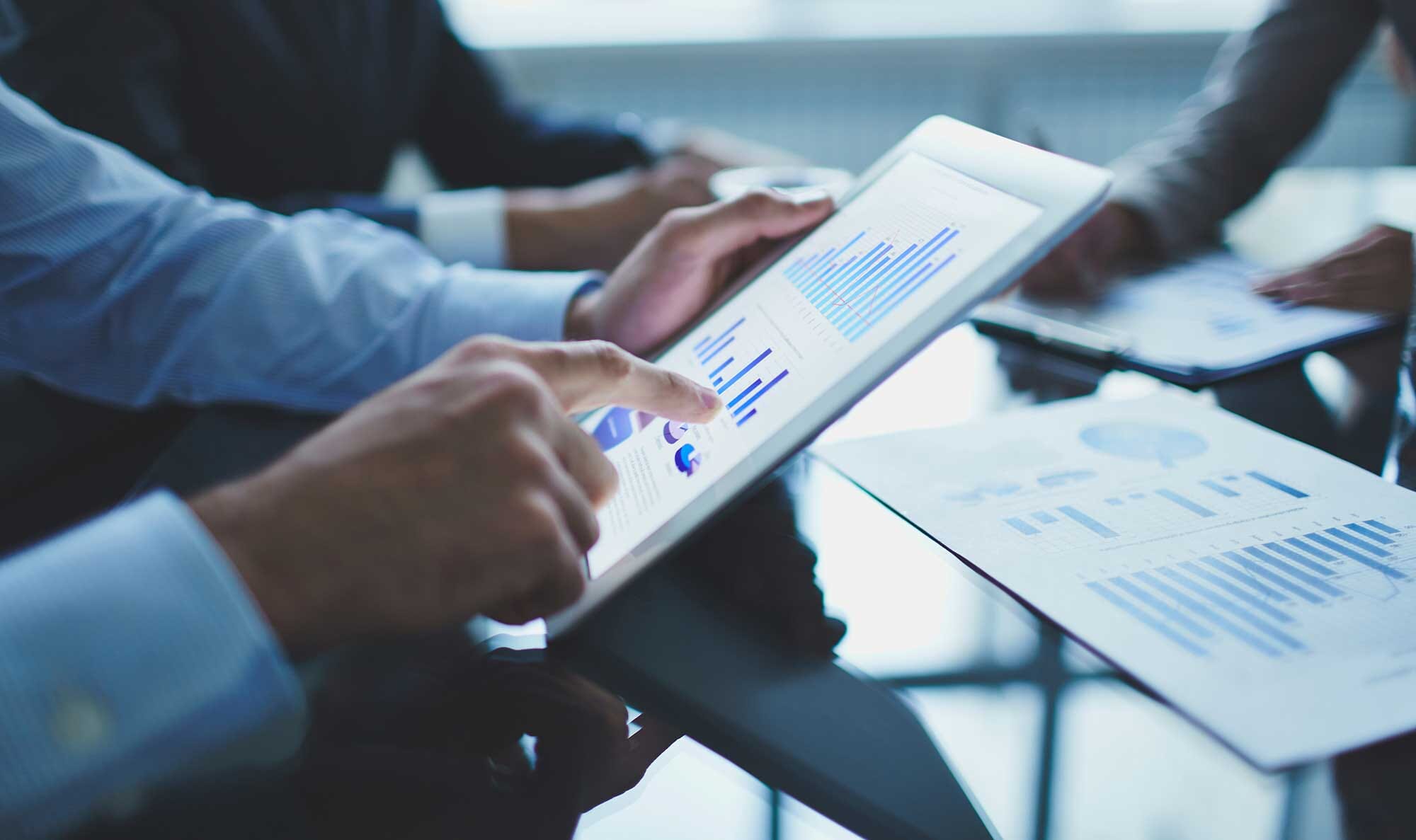 If you're looking to maximize how you rank within search engines such as Google, we're here to provide you with what you need to know about Search Engine Optimization (SEO). Below, we will walk you through the steps to optimizing your website, both on-page and off-page, to accelerate your results and strategically position your content for higher exposure and engagement.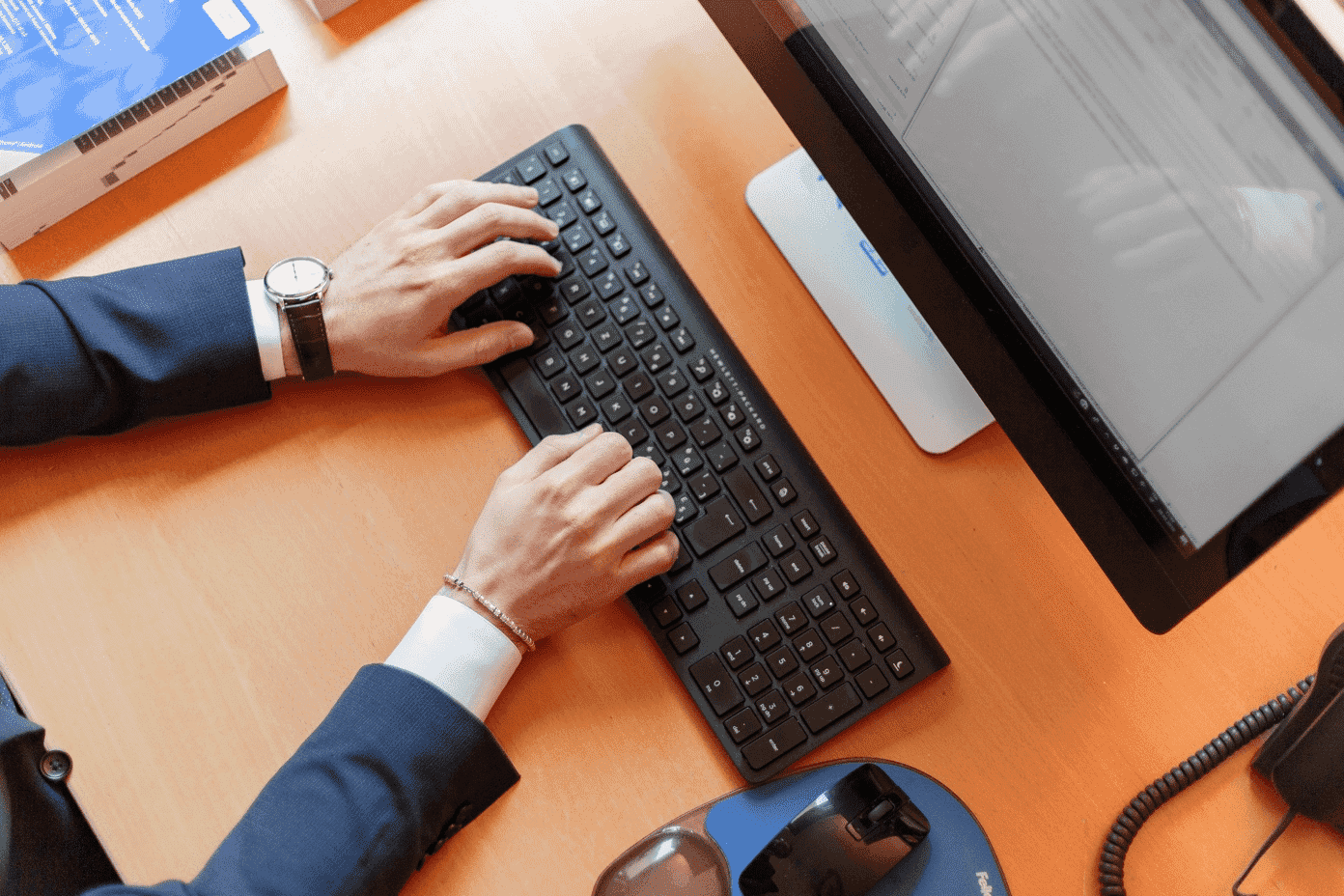 ---
What is SEO, and Why is it Important?
Search Engine Optimization is the process of bringing traffic organically to your website. Used to leverage your position on a search results page and improve its overall appearance to users, it's wise to approach SEO for your brand or business.
SEO is important for your website because it targets quality traffic and also does so without costing you anything. This is why it's referred to as an organic approach, as you don't need to spend money to increase your chances of being seen by more people. Rather, it's the time you put into keyword research and writing your content in a strategic manner that will help you achieve this. Prioritizing SEO is an effective marketing strategy and improves user experience. Since users will often trust search engines to provide them with the correct content, it allows individuals to interact with your content effortlessly. This, in turn, also increases the trust people have for your website as a whole.
---
Why is Keyword Research so Important for SEO?
Knowing how to do keyword research is incredibly important and useful as it provides businesses with insight into what is popularly being searched in real-time. Although you may have created content last year around a specific topic, the world is constantly changing and with it, information will be too. This is why actively conducting keyword research before writing content for your website is essential. Additionally, it's also wise to update your website from time to time to continuously evolve with the trends and topics being searched.
Doing keyword research beforehand can ultimately set the scene to answer all the questions that your intended audience is already asking or might soon be asking. This is also an excellent way to increase website traffic as the main goal is to have your content ranking in a search engine, like Google. The main takeaway from keyword research is understanding the main topics that your key demographic is already searching for, so that you can produce content based on such topics. When it comes down to it, search engines like Google will rank content according to relevance and value. For instance, your content can include all of the keywords within a specific topic, but you need to ensure that you're providing as much substance and value as possible. This will help your website and its blogs outrank others in the same niche or category.
---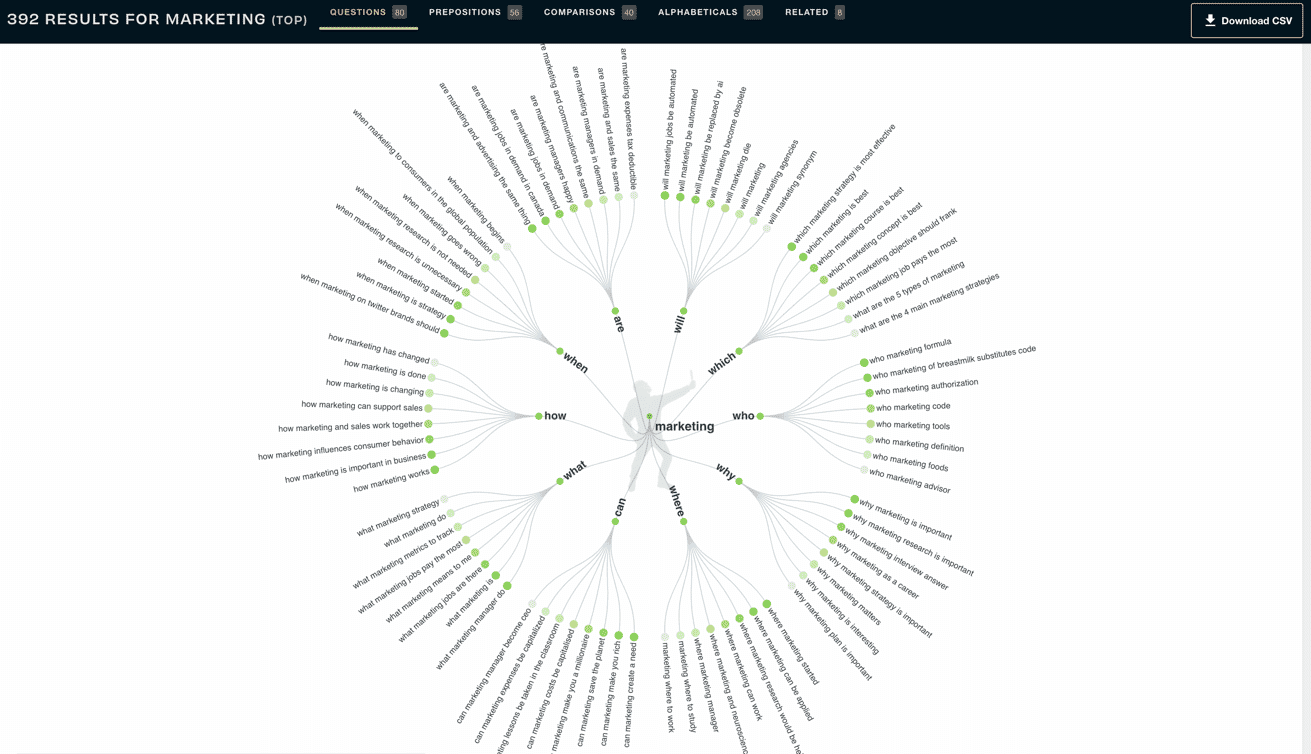 Top Ways to Improve Your Website SEO: The Power of Blogs
Although personal blog posts treated like journals might be more a thing of the past, informational blog posts are very much still alive and well. By creating blog posts for your website, you are actively positioning your website to answer potential future customers' questions. In addition, creating blogs that use a range of SEO tactics can provide further opportunities to rank. Here's how you would go about doing that.
Start by identifying who your blog is for. By establishing who your target audience is, you can better understand who it is you're writing for. It's best to start with establishing who your main demographic is because this will set the tone for how you will write your blog content. Known as a buyer persona, by collecting this information, you can get into the mind of the individuals the article is intended for. This will allow you to write them in a way that speaks to them on a deeper level and answers any questions they might have before they even have them.
Conduct keyword research. This is a process that might take some time to do but should certainly never be rushed or overlooked. Although it might seem overwhelming at first, many tools and resources are available to help. When it comes to keyword research, start broad with the topic you'll be writing about and get more specific as you proceed. Keyword research provides you with the necessary insights that your target audience is searching for (hence why it's important to first establish who your target audience is).

From Semrush, and Google Keyword Planner to AnswerThePublic, and Ahrefs, many keyword research tools are available today. Before turning to any of these platforms, it's a good idea to make a list of relevant topics that apply to your business that you can write about. These research tools will provide you with related words or phrases that are popularly searched so that you can establish a list of topics to create blog content around. If you turn to "Answer The Public," for instance, here is an example of how popularly asked questions will appear.

From here, begin writing your article while making sure to incorporate these keywords in a natural way. It is also recommended to stick with only a handful of keywords you'd like to focus on, as more isn't always better. In fact, trying to jam pack lots of keywords into a blog can actually hinder its performance instead of helping it.

Create a title that's short, sweet and effective. This will be the first thing that people see when they come across your article, so make sure that your title is eye-catching. To create a really effective title, adding emotion tends to do the trick. Why should people want to click on your article? What problem are you helping them solve?
Add in appealing visuals. To further increase your chances of having your content rank, you can add high-quality images and descriptive alt text. Alt text is important for visually impaired readers, which makes your content more accessible for all. In general, visuals allow anyone to have a much more enjoyable read and can actually allow people to stay on your blog longer, as the visuals will break up the text.
Don't forget a CTA! Writing a blog post without some sort of Call To Action is a pretty big no-no. If someone has gotten to the end of your article and there's no CTA, it's essentially a wasted opportunity to direct that viewer elsewhere. Whether you include a hyperlink, widget or button that identifies your guide, newsletter, products, subscription or whatever it might be that you'd like to showcase to your viewers, CTAs are very important. Although everyone might not use them, they're certainly an important part of creating a blog and optimizing your website. Here's an example of an effective CTA on a website that sells pools. This also shows that they want their customers to make informed decisions, which is why they present them with the necessary resources to do so.


Ensuring the reader's experience is the best it can be. From proper formatting and structure to the length of an article, you always want to ensure that it is set up in a way that makes for an easy read.
---
Top Tips For Blog Writing
Be strategic with your keywords. There are ultimately four places you should include your main keywords throughout a blog, including in your title, URL, meta description and headers. Try to ensure that you naturally incorporate them.
Write an effective meta description. A meta description will show up when readers search for the term you're ranking for. No more than 160 characters long, meta descriptions should be reader-friendly and compelling. They should essentially provide an insight into what your article will be about and what your audience will get from reading it. Here's an example of that.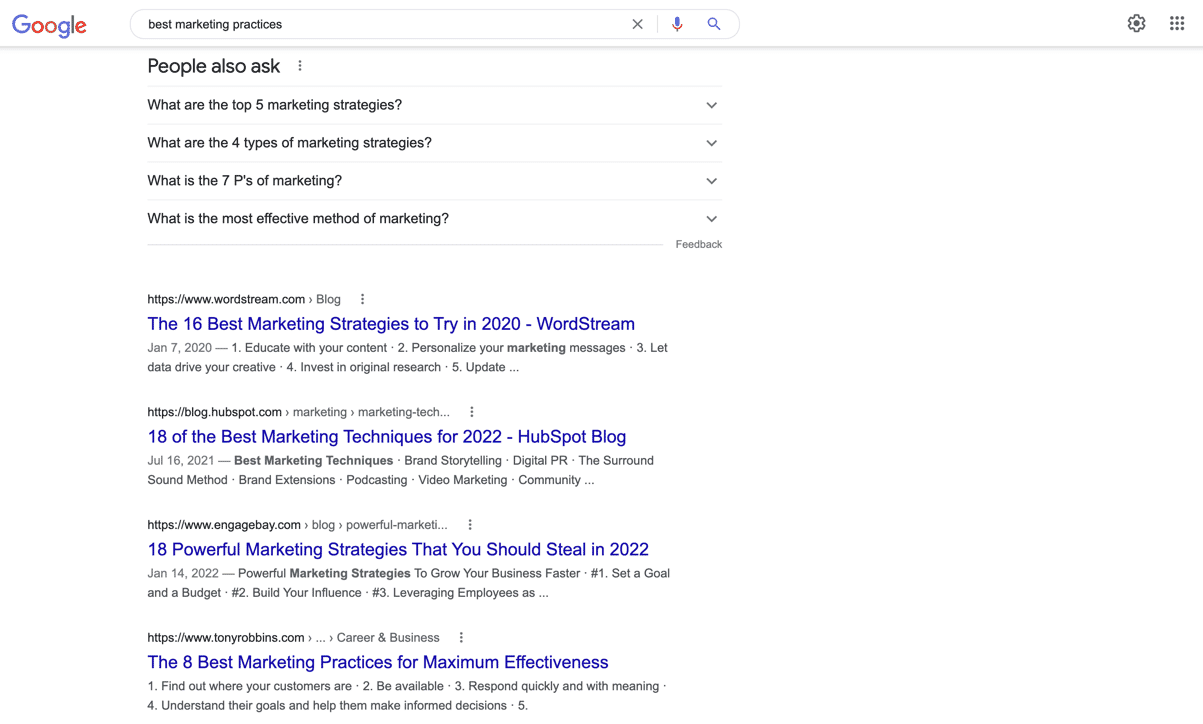 Incorporate 1 to 2 long-tail keywords. But what are long-tail keywords, and why are they ideal? For example, rather than writing "blog post" and trying to rank for that, instead writing something like "how to effectively write a blog post" will be a better approach. By doing so, you're focusing more on specific questions your audience might be asking.
Ensure the URL is easy to understand. By making a user-friendly URL, you are allowing your viewers to understand what a blog is about before even reading it.
Link related content. It's always wise to link other related blog posts within each so that your content is continuously connected. This also allows viewers to stay on your page for longer periods of time.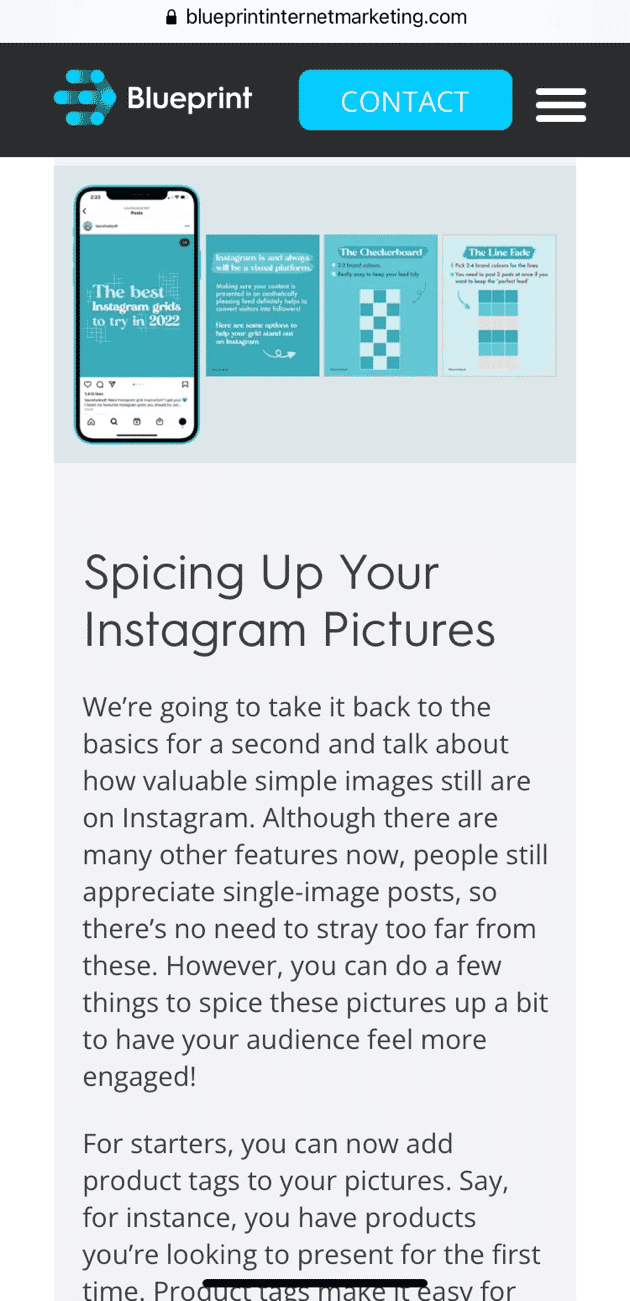 Create evergreen content. When creating content, it's always a good idea to make it timeless. By writing blogs that will be relevant for years to come, your content can constantly have the opportunity to be seen by more people. This will not only help you rank over time, but can also assist you with generating leads long term. The images you use within your blogs should also be evergreen.
Include image alt text. This is very important for a number of reasons. For accessibility purposes alone, it's wise to do. However, it is also useful in that search engines cannot distinguish what images are without text. Therefore, by adding alt text, you are actively helping those images rank as well. To learn more about how image alt text works, you can read our full article here, where we speak about the importance of it.
Ensure that it's mobile-friendly. More often than not, people will be accessing your website via their phones. This is why it's so important to ensure that your website is mobile-friendly. In addition, Google will also display mobile-friendly results first whenever a search is done on a phone. Therefore, if your website and blogs are not created for mobile use, then you're losing out on an excellent opportunity to gain more viewers to your site.

Here's an example of how clean a blog post should ideally look via mobile.

Go back and update pre-existing blogs. Although it's sometimes best to start from scratch, it's also good practice to simply go back into previously published blogs and update them with relevant information or keywords. By repurposing content you've already made, you're getting rid of any information that is no longer applicable and creating content in much less time. Additionally, if there are blog posts that are so outdated that there's no bringing them back to life, we recommend deleting them entirely. Even if your goal in the past was to make evergreen content, at least some of it will still become outdated at some point. Take a look through your older content from time to time to update or clear out any information that is no longer relevant or correct.
Conclusion
We hope that this guide has provided you with the tools you need to improve your website SEO. Whether it's a pre-existing site that has been fully functioning for many years or you're just starting out with adding blog posts, this information is useful for all. To learn more about all of the best social media practices for your business, download our complete social media marketing e-book.