The Impact of Location on Local SEO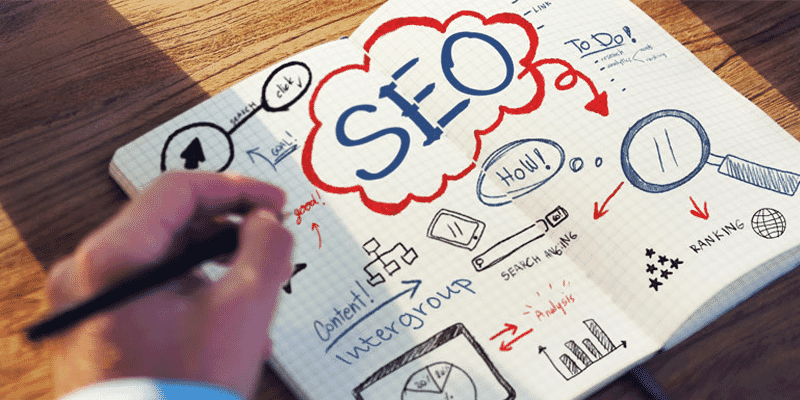 You may wonder why some businesses rank higher than others in local search results, especially when they have no reviews or ads, and sometimes they don't even have a website. Why would these sites earn a high page rank? Below, you will learn what is behind Google's hyper-local search results and what we can do to improve our local SEO strategies.
It seems that Google is now placing the proximity of the business to the proximity of the user as a high-ranking factor. But how does proximity impact local SEO organic search results?
Well, the good news is that it doesn't have too much of an impact on localized organic results. This means that the ranking signals of reviews, links, citations and content still outweigh proximity in local search. But, in some cases, it seems that proximity does override the traditional ranking factors. So let's take a look at some of the reasons behind the results based on proximity.
These are a few of the factors that have been found to influence Google's hyper-local search results.
For those of us who live on the outskirts of cities, we know that although our address is in one city, we may be closer in proximity to a neighboring city. Google has addressed this by locating the proximity of a searcher, not to the name of the city location, but to the radius of their address. Therefore, keyword only searches can render results from neighbouring cities that lie within the radius of the searcher.
Google will also show results of businesses that are closer to each other, despite the fact that there may be other businesses closer to your location. This is because the algorithms tend to show result clusters that favor a high-density business location.
Google also tends to show the results of a smaller pack of nearby businesses than a larger pack of businesses that is deemed too far away from the searcher's location.
If there isn't a high volume of businesses in a certain category, Google will deliver a wider set of results from a larger area.
Proximity and Page Rank
Why has Google decided to base rank placement on proximity over address?
Many SEO experts think that this new ranking system is designed to increase ad revenue. As more businesses struggle to rank in the local pack with organic SEO, they will turn to paid-ad campaigns to increase their visibility and click-through rate.
In addition, as Google creates a higher volume of localized packs, it also increases the visibility of ads for local ad campaigns that focus on their location. And, it increases the online real estate where Google can sell ads.
Also, when searchers do not see the results they want from the 3-pack of results delivered from their radius, they will click more places.
Google's emphasis on proximity as a top ranking local factor has increased with local-mobile search, where, of course, it makes sense that proximity is an important factor for searchers.>
However, although Google has been focusing on mobile, proximity is also a high-ranking factor for desktop searches. This may be a result of a Google approved patent that determines the quality of results based on the travel time for the searcher.
As consumers, time investment is a factor we consider when choosing a restaurant, store, or location to visit, and it may be that Google has been experimenting with this factor in order to improve the results shown for the user.
However, most consumers would agree that travel time is not a major factor in our buying decisions and should not be a major ranking factor. For the most part, we value reputation and quality over speed and convenience.
Does Hyper-Local Search Impact Local SEO Strategies?
Yes it does, but it only means you have to step up your local search strategies.
Since the radius is reduced for search results for your business, there will be less traffic from local pack results.
You will have to focus more intensely on local organic opportunities such as content and links.
Go beyond Google. Take a look at your listings – can you expand them? Make sure your profiles are accurate, optimized, and have as much information as possible.
Make sure you are soliciting reviews on more places than just Google.
Remember, when it comes to local SEO, collaborating with local online sites is a valuable way to increase your local presence.
Conclusion
Google is constantly updating algorithms and experimenting with new ways to improve the search experience. Staying on top of the latest trends can be time consuming and confusing.